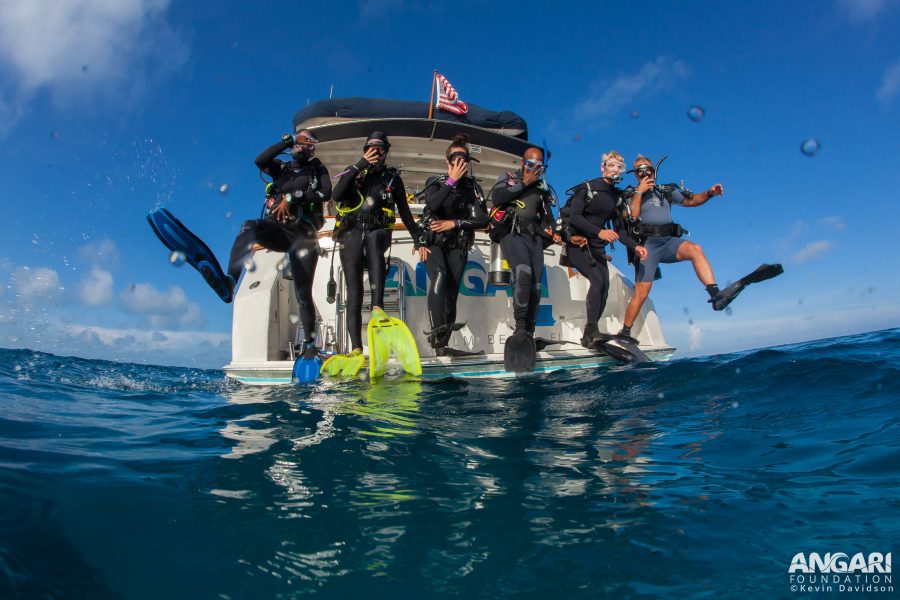 Coral biologists assess Bahamas reefs post Hurricane Dorian
The Bahamas (November 14, 2019) – Last month researchers from the Perry Institute for Marine Science (PIMS), The Nature Conservancy, Middlebury College and Walt Disney World surveyed reefs around Grand Bahama Island and Abaco to assess the environmental effects of Hurricane Dorian.
The Category 5 storm that caused major damage in many parts of the Abacos and Grand Bahama Island on land had similar effects underwater in some areas while other reefs showed no signs of a catastrophic storm.
During a two-week expedition onboard R/V ANGARI that circumnavigated Grand Bahama Island and Abaco, 29 sites were surveyed under Atlantic and Gulf Rapid Reef Assessment (AGRRA) methods. All of the sites had been previously surveyed during expeditions onboard R/V ANGARI in 2018 and 2019, which provided a unique opportunity for scientists to directly compare reef ecosystem health before and after the hurricane. Of the 29 reef sites surveyed, many received a direct hit from the Category 5 storm while others experienced lesser Category 3 and 4 winds and storm surge.
In some places, the impact of Dorian was devastating. Invasive casuarina trees were thrown into the reefs off the eastern end of Grand Bahama Island, with full tree trunks rolling over coral heads and coming to rest among the broken mounds of reef. In other areas along the northern side of the Abacos, large reef structures were fractured and split in two. A few reefs in this area were also buried in over a foot of fine mud and silt. Some of these reefs will take decades to recover, if they do at all.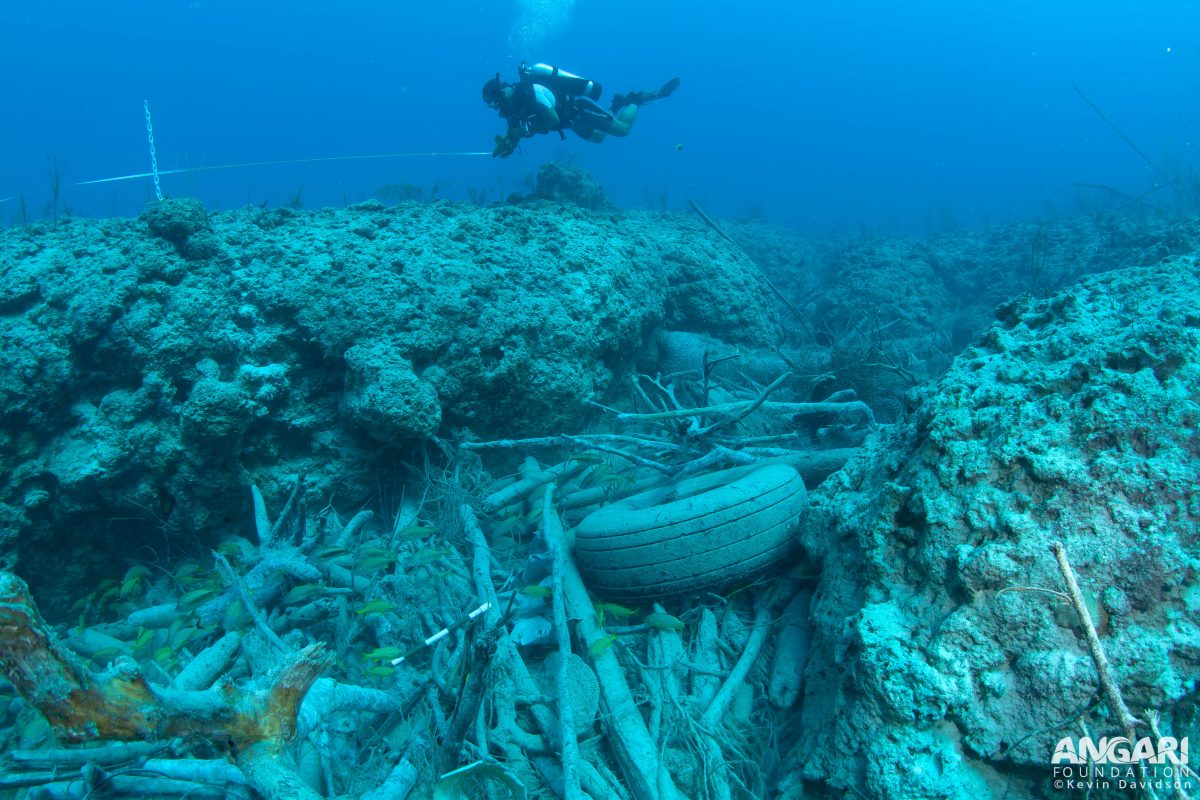 Fortunately, these destructive scenes were in the minority. Most coral reef sites around Grand Bahama and Abaco are in pretty good shape, the Perry Institute for Marine Science (PIMS) reported after the expedition. Dr. Craig Dahlgren, a marine ecologist and PIMS executive director stressed that there's a lot more to be done before understanding the full environmental effects of Hurricane Dorian and the resulting impacts and recovery.
"It's going to take a while for us to fully understand why things happened the way they did. I think we're going to have to go back and do more in depth studies on some of these areas to see how they might naturally recover and what we can do to help them recover. In some cases, the reefs have been fundamentally changed from what they were before." stated Dahlgren.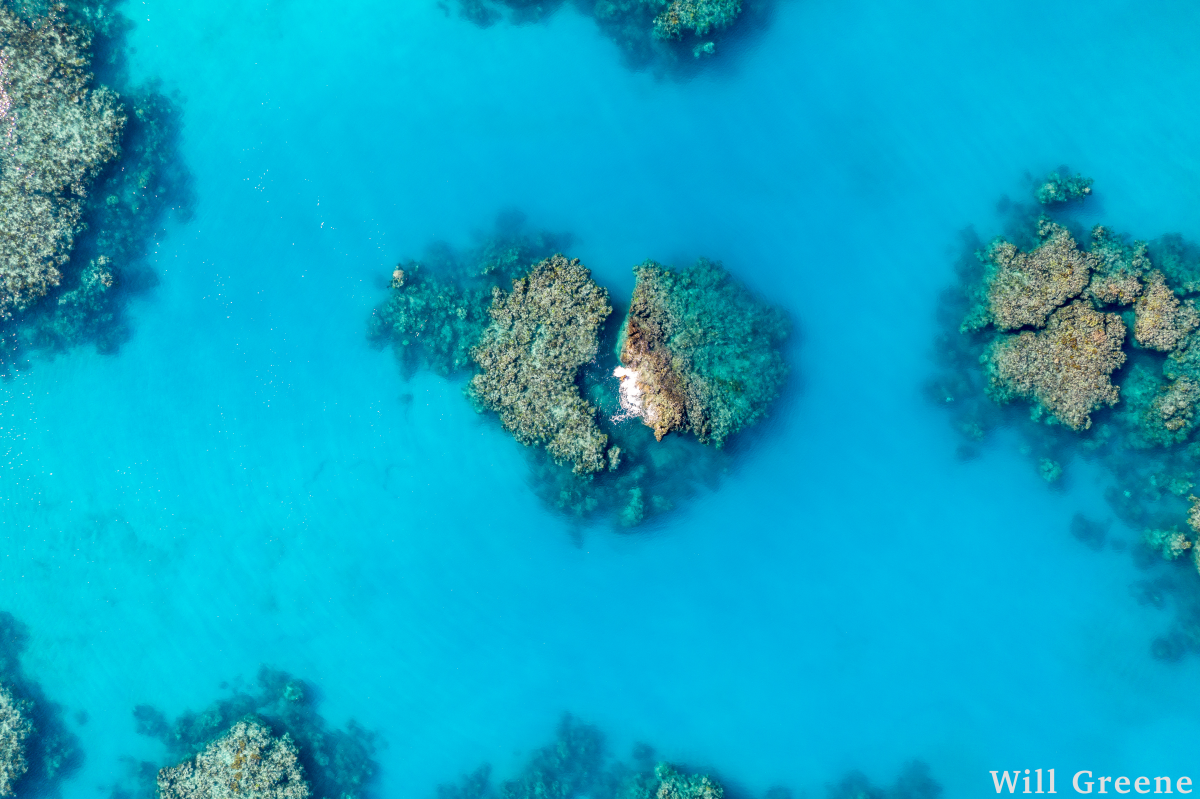 There is still so much more to learn once the environment stabilizes. Reduced fish populations and some coral bleaching off North Abaco were observed during the expedition, but it is too early to say whether this was a result of the hurricane or caused by elevated temperatures over the summer. Likewise, some of the changes in water quality, transport of nutrient-rich seagrass from inshore areas out to the reefs, among others has the possibility to bring positive effects to reef habitats. Dahlgren plans to keep a close eye on these reefs for the next several years and regularly survey the region as it continues to recover. The over 4,000 high resolution photos collected during this expedition will help Dahlgren and his team directly compare and monitor changes in these sites moving forward.
PIMS was also pleased to report that all their coral nurseries in the Bahamas survived, and previously outplanted corals appear to be doing well. This will help Abaco and Grand Bahama Island into the future as the reefs are essential for supporting local tourism and fisheries.
The expedition received funding from the Devereux Ocean Foundation, Disney Conservation Fund and Atlantis Blue Project Foundation.
---
About Perry Institute for Marine Science
Since 1970 the Perry Institute for Marine Science has played a lead role in conducting and supporting marine research in The Bahamas and throughout the wider Caribbean region. Visit www.perryinstitute.org.
About ANGARI Foundation
ANGARI Foundation is a 501(c)(3) private operating foundation established in 2016 and headquartered in West Palm Beach, FL. The Foundation is dedicated to creating a global community that is interested, knowledgeable and invested in marine and environmental sciences by directly supporting research initiatives that foster a greater trust and dialogue between scientists and the public. ANGARI Foundation uses innovative technology, film and other media to raise awareness and strengthen science education. Many of the Foundation's primary initiatives involve R/V ANGARI, its 65-foot research vessel that serves as an exceptional research and education platform. For more information visit www.angari.org.
---
For more information about this expedition, including additional photos and video footage, please click here.
The initial findings of this expedition have received significant press coverage, including from the following news outlets:
The Tribune
"Dorian ripped out huge pieces of coral"
The Palm Beach Post
"Dorian left Bahamas coral battered, littered with lawnmowers, other debris"
The Palm Beach Post
"Preparing for nightmare scenario: team checking on Bahamas coral expects to see destruction"
For media inquiries please contact
media@angari.org
+1 561 370-7370
————————————