Your contribution supports ANGARI Foundation's research, education and film programs.
Help us share marine science and inspire the next generation!
ANGARI FOUNDATION IS A 501(c)(3) NONPROFIT PRIVATE OPERATING FOUNDATION (EIN# 81-1526218). YOUR CONTRIBUTION WILL BE TAX DEDUCTIBLE TO THE EXTENT ALLOWED BY LAW. A COPY OF THE OFFICIAL REGISTRATION AND FINANCIAL INFORMATION MAY BE OBTAINED FROM THE DIVISION OF CONSUMER SERVICES BY CALLING TOLL-FREE (800-435-7352) WITHIN THE STATE. REGISTRATION DOES NOT IMPLY ENDORSEMENT, APPROVAL, OR RECOMMENDATION BY THE STATE.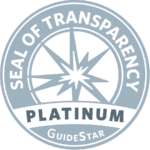 Other Ways to Give
Become a Sponsor: To become an official sponsor for ANGARI Foundation's education programs, please contact Angela Rosenberg at angela@angari.org.
Support an Expedition: To support a specific research expedition, contact Angela at angela@angari.org to discuss your interests and learn how to get involved.
In-Kind Gift: Please contact Angela Rosenberg at angela@angari.org for more information on how to donate an in-kind gift.
Send Us a Check: If you would prefer to donate by check, please make it payable to ANGARI Foundation, and mail it to us at: 
ANGARI Foundation, Inc.
515 N. Flagler Dr., Suite P-300
West Palm Beach, FL 33401 USA