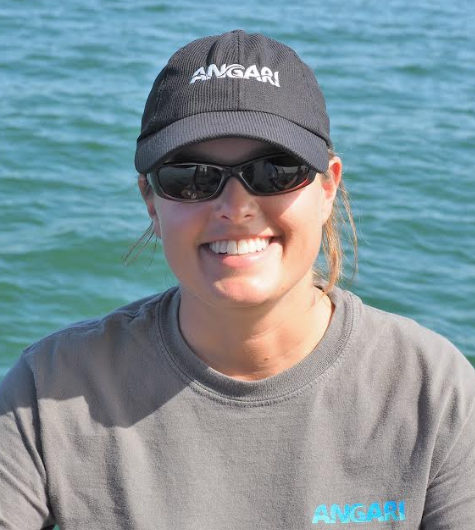 Angela Rosenberg, President & R/V ANGARI Captain
Angela serves as President of ANGARI Foundation and captain of R/V ANGARI. Angela combined her love for the ocean, marine science and boating to create ANGARI Foundation and has a range of expertise in marine and environmental sciences.
Prior to ANGARI Foundation, she held the position of Director of Programs and Policies for the nonprofit organization The International SeaKeepers Society where she developed and implemented international programs relating to scientific expeditions, oceanographic instrument deployments, education and outreach. Before entering the nonprofit world, Angela worked as a marine geochemist and managed the Marine Trace Element Laboratory at the University of South Carolina. She has conducted extensive field and laboratory work in the marine science field in the U.S. and abroad.
In total, Angela has more than twenty years of marine research experience. She has been involved in research projects on shallow and deep-water corals, aquaculture, marine fossils, paleoceanography, climate change, ocean acidification, trace metals in the ocean and seafloor mapping, among others. Additionally, Angela has several scientific publications and has made numerous presentations to industry groups and educational forums throughout her career.
Angela earned a M.B.A. from the University of South Carolina and a M.S. in Marine Geology and Geophysics and a B.S. in Marine Science and Biology from the University of Miami.
Angela has extensive knowledge and experience in boating and holds a U.S.C.G. Merchant Mariner 100 ton license and STCW and Marine Security credentials as well as several SCUBA certifications, including rescue and NITROX. Angela managed and oversaw a 4-month refit of ANGARI Foundation's research vessel and has been the captain of R/V ANGARI since the Foundation acquired the vessel in 2016.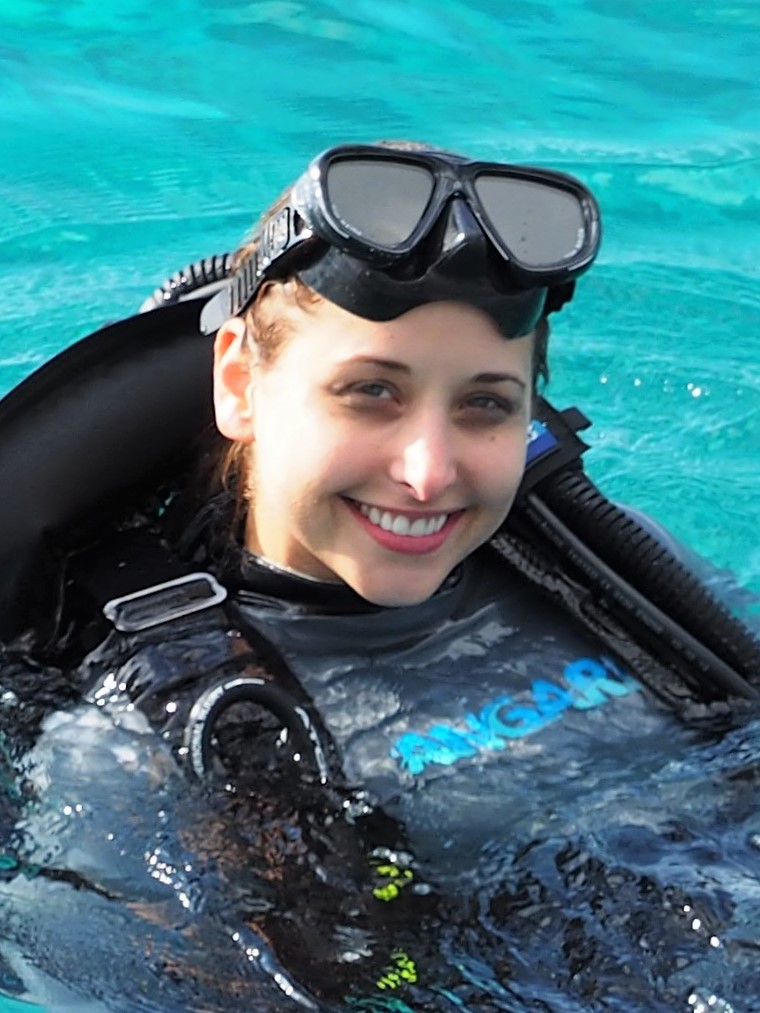 Kari Rosenberg, Vice President of Production
Kari Rosenberg is Vice President of Production at ANGARI Foundation where she sets the strategic direction for the development of new content and serves as Executive Producer on ANGARI's film slate. She feels ANGARI's content should be accessible to all audiences to inspire individuals to protect the oceans and be aware of their environment. Her lifelong passion for and commitment to the ocean drives her day-to-day creativity and fuels her dedication to ANGARI's mission. This is evidenced by the success of ANGARI's most recent 360 film, GENERATION OCEAN: SHARKS, which has found recognition on the film festival circuit as well as in various awards competitions.
Kari has extensive experience in television and film. She currently holds the position of Vice President, Creative Affairs, Action Adventure at Entertainment One and previously worked for over a decade at Disney and Marvel. Kari has substantial knowledge of executive creative development, IP and brand management as well as leading writers' rooms. She has launched many successful IP-driven franchises, TV shows and films as well as built a 1M subscriber strong YouTube channel with a robust slate of content for the Disney/Marvel brand. Her business acumen and broad network of writers, directors, agents and studio leadership provide a strong foundation for successfully packaging and bringing top talent onto a project. Her hands-on approach, strong work ethic and commitment to the projects she produces demonstrates her passion for delivering engaging and valuable storytelling.
A showrunner once described Kari as, "A studio exec who thinks like a writer." Through her past work experience, she discovered that she thrives when focused on storytelling that draws from distinct and high concept worlds while relying on the emotional depth and comedic spirit of the characters. She feels that the rich histories and ingenuities of Disney, Marvel and eOne have provided her with an excellent education in this kind of storytelling and is confident that this knowledge will lead her to create inspiring content for the ANGARI library.
Kari earned her B.S. in Communications with majors in Motion Pictures and Studio Art from the University of Miami. She is experienced on the water, holding a U.S.C.G. Merchant Mariner 100-ton license and SCUBA diving and rescue certifications.
Amanda Waite, Director of Science Education & Advancement
Dr. Amanda Waite leads ANGARI Foundation's education and outreach programs. Amanda has a B.A. in Geology from Hamilton College, M.Sc. in Oceanography from the University of Delaware's College of Earth, Ocean and the Environment, and Ph.D. in Marine Geology and Geophysics from the Rosenstiel School of Marine and Atmospheric Science at the University of Miami. A paleoceanographer and geochemist by training, Amanda studied the relationship between our oceans and climate and how they have changed through time, having conducted earth and marine science research in academic, museum, and petroleum industry settings.
Amanda has also maintained a commitment to science education throughout these endeavors, previously teaching at the college level, as well as in K-12, teacher professional development and informal education settings. Amanda has an innate appreciation and passion for the power of hands-on field and lab based learning in the sciences, and she is thrilled to be able to share this with audiences of all ages at ANGARI Foundation.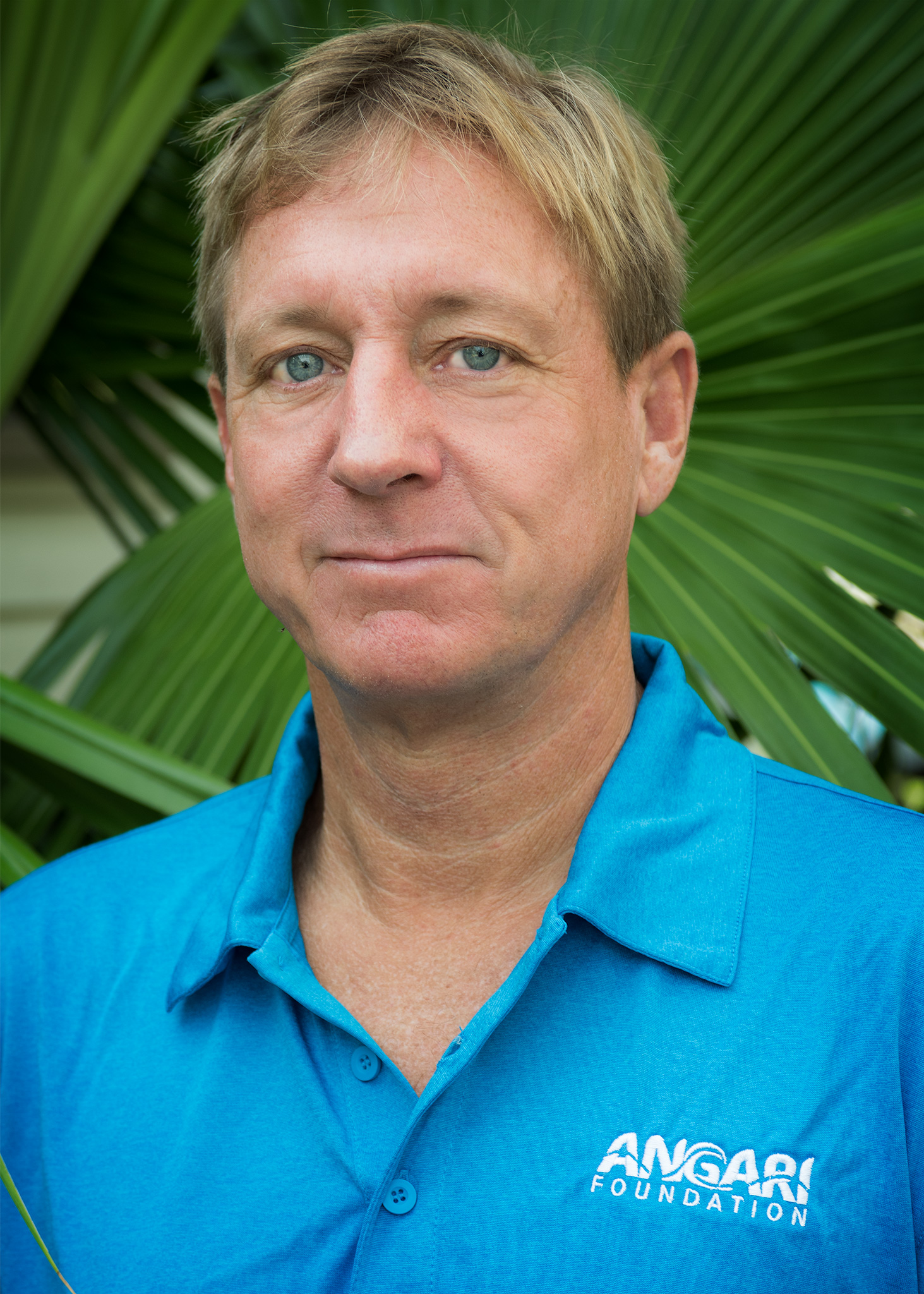 Kevin Davidson, R/V ANGARI Relief Captain & Engineer
Kevin's love for the ocean started in 1988 when he started as a cook in the live-a-board industry. After becoming a SCUBA instructor and captain, he continued to hone his skills as an underwater photographer, his true love. In 1993 he operated a photo and video shop in Palau, and for the next 15 years, guided dives, taught photography, piloted yachts and acted as tour guide and photographer for visiting super yachts.
After eleven years in the yachting industry and becoming an expert in the Pacific and Micronesia regions of the world, he moved back to Florida and started a new chapter in his life working onboard R/V ANGARI. Fast forward several years later, and Kevin is just as excited as he was on his first day at ANGARI to make use of his experience in yachting and SCUBA diving and share his love for the ocean, underwater photography and food with everyone who comes aboard. During expeditions, Kevin's keen underwater photography skills are regularly used to capture research in action and share the marine environment with others.
Alex Risius, Program Manager
Alex serves as ANGARI's Program Manager where she oversees the Foundation's education and outreach programs. Alex graduated with a Master of Environmental Management (MEM) from Duke University's Nicholas School of the Environment. During her time at Duke, Alex received her Community-Based Environmental Management Certificate and her master project focused on small-scale fisheries conservation and development.
Prior to returning to school, Alex worked in Key West, Florida for five years as the Assistant Director of Reef Relief, a non-profit focused on preserving and protecting coral reef ecosystems through community outreach and education initiatives. Alex taught thousands of K-12 students about marine ecosystems, developed marine science curriculum, created and organized adventure camps to the Dry Tortugas National Park for middle school students and collaborated with community stakeholders to solve local environmental issues. Alex is thrilled to bring her experience and knowledge to ANGARI and continue working at the intersection of education, outreach and marine science through her role as Program Manager.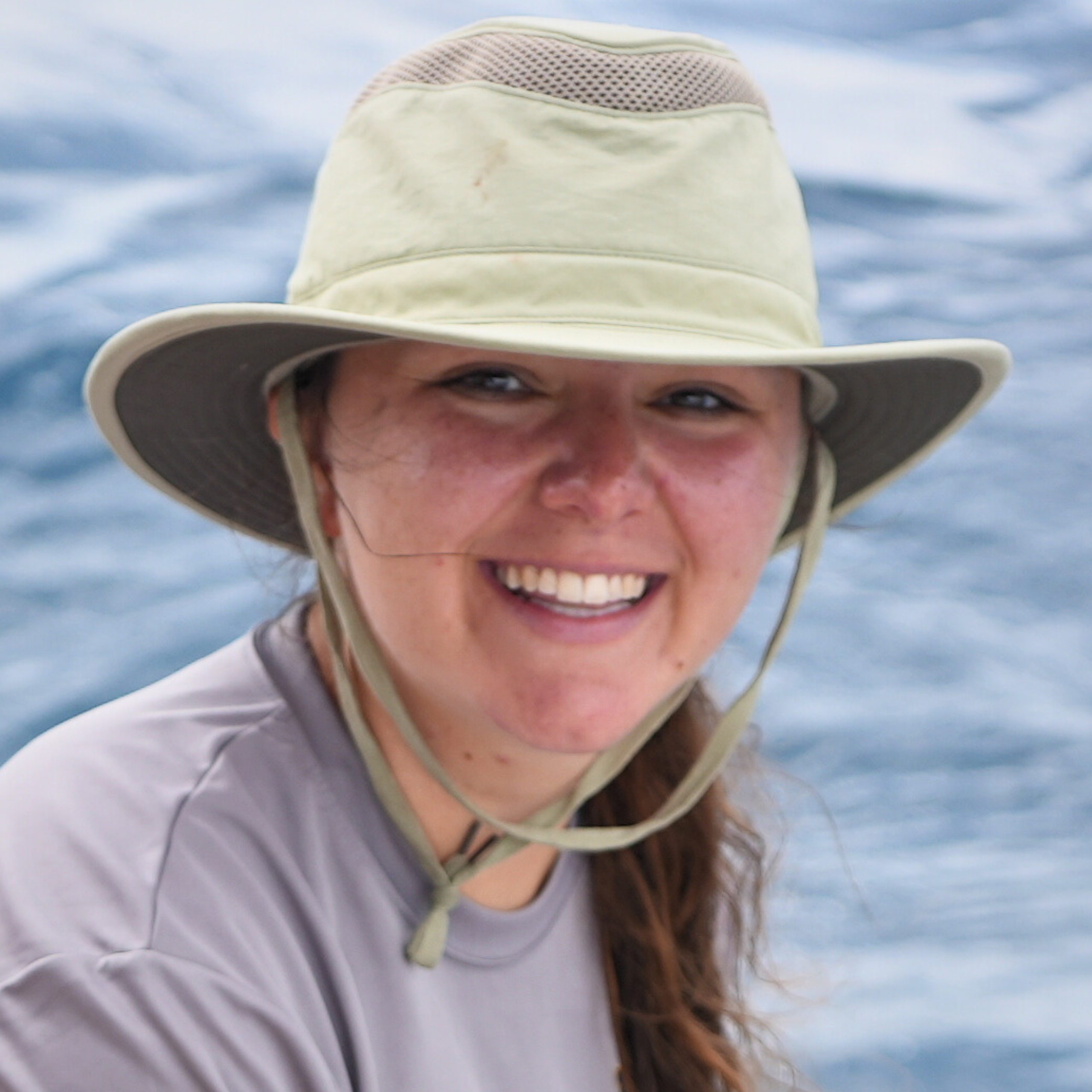 Sara Casareto, Research Associate
Sara Casareto's work focuses on behavioral ecology and trophic interactions. Her current research centers around elasmobranch biology and ecology, looking at different factors that affect juvenile shark behavior and decision making in coastal waters. The specific questions she is interested in involve risk from larger sharks, abiotic factors like salinity and temperature, and the presence/absence of different shark species. Originally from Maryland, Sara has been in Florida since 2016. She holds a B.S. in Biology-Marine Science from the University of Tampa and has studied marine species ranging from sharks to photosynthetic sea slugs. Sara hopes to further her career in predator-prey interactions to help elucidate management and conservation strategies for shark and ray populations. A passionate educator, Sara is involved in outreach through National Geographic and The Rookery Bay National Estuarine Research Reserve, and serves as a lead scientist for ANGARI's Coastal Ocean Explorers: Sharks program aboard R/V ANGARI.