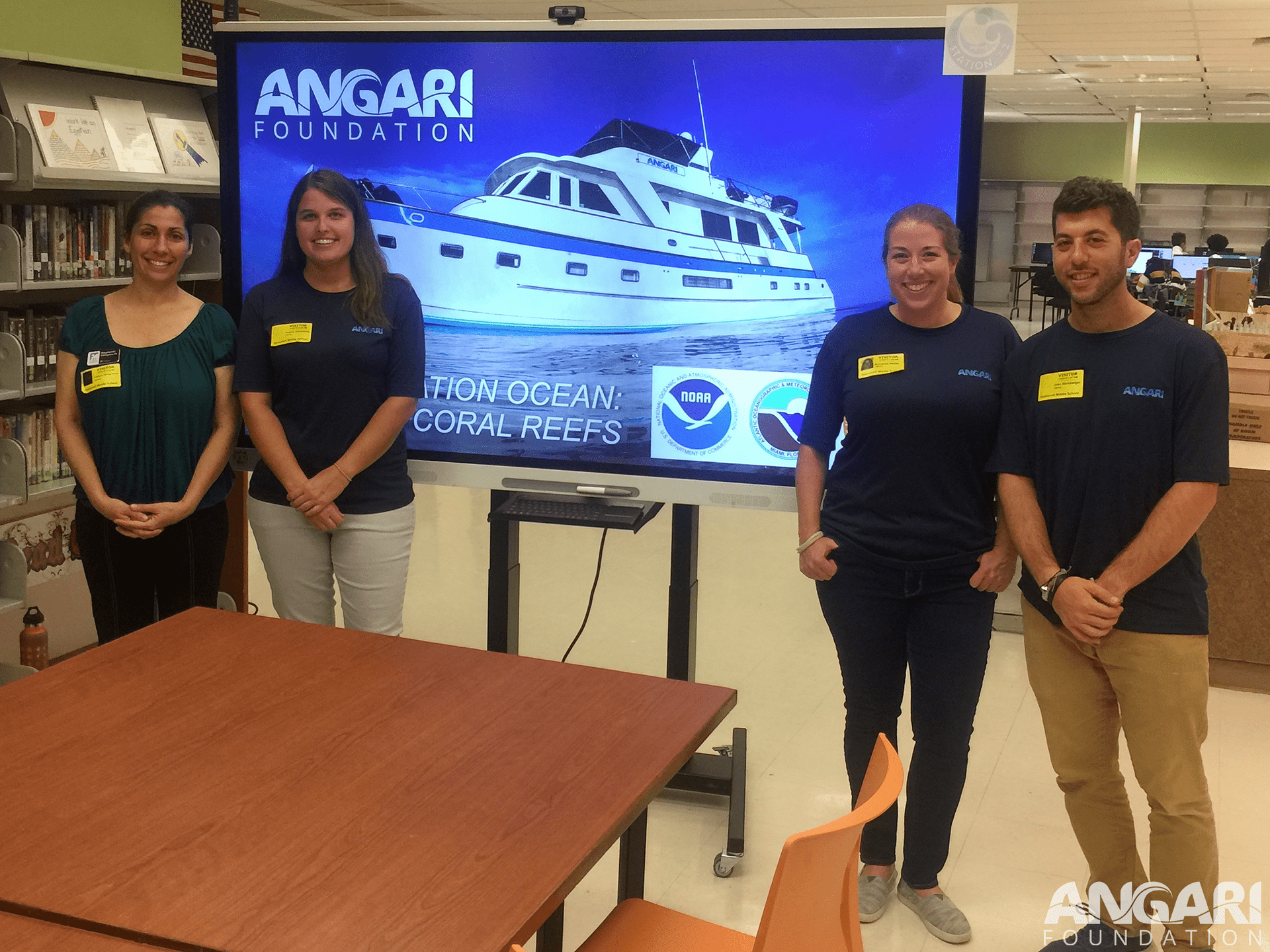 We are offering remote internships only for Spring 2021. Please visit ANGARI opportunities for details.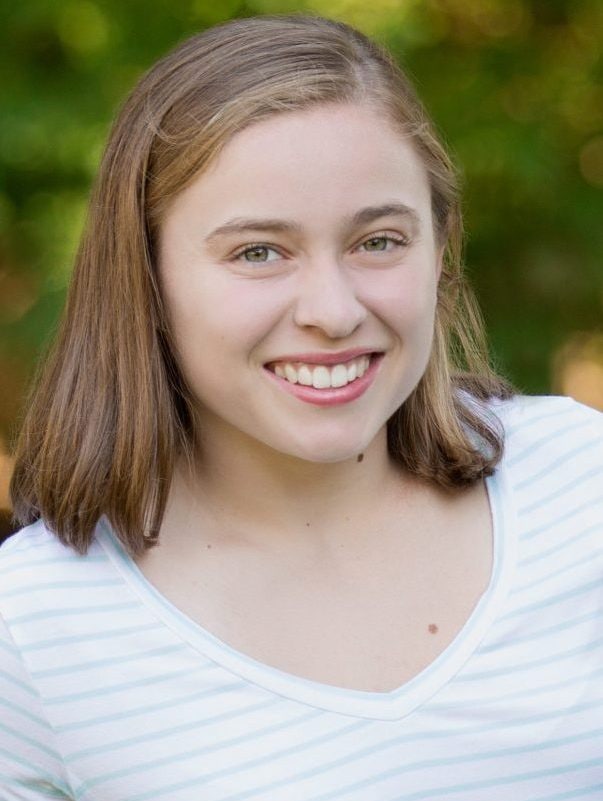 Kate Piacenza, Summer 2020
Kate is a rising senior at Hamilton College pursuing a B.A. in Psychology with minors in Communications and Education. Through her coursework at Hamilton and past internships, she has been able to learn about social media and digital marketing. At ANGARI, she took a deep dive into the Foundation's brand, social media and engagement strategies. During her internship, Kate learned Sprout Social software and high level analytics and developed on-brand best practices for social media content.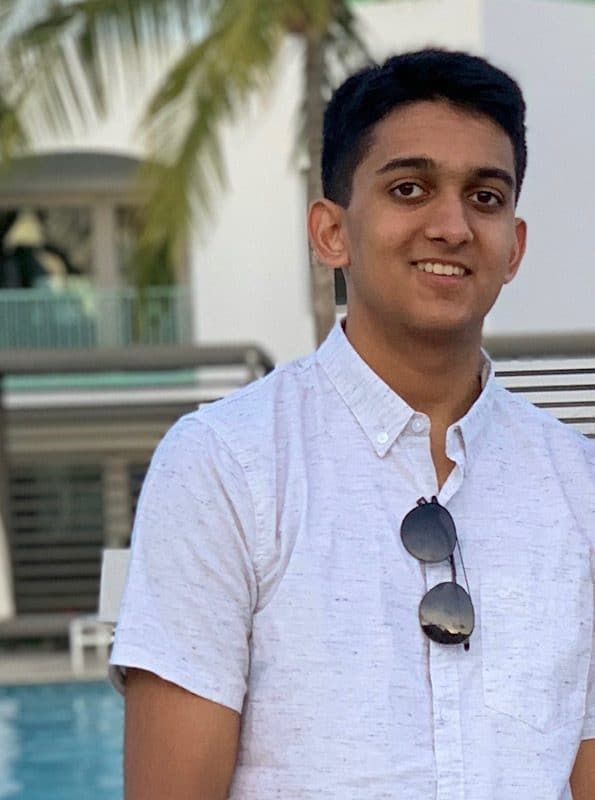 Rishabh Reddy, Summer 2020
Rishabh is pursuing a B.S. in Business Administration at the NYU Stern School of Business with concentrations in Finance and Entrepreneurship. He has attended a variety of speaker series concerning environmentally-driven foundations and their business operations. Rishabh has held internships in the past dealing with budget outlooks and other financial evaluations. He also writes articles for his financial blog, reddyfinance.com. He interned at ANGARI with a wish to gain more insight into the dynamic between private donors and partners, communities, and other business metrics. During his internship, Rishabh built a forecast model to project current and future year revenues and expenses. He also analyzed the potential effects of COVID-19 on nonprofit revenues like donations and grants.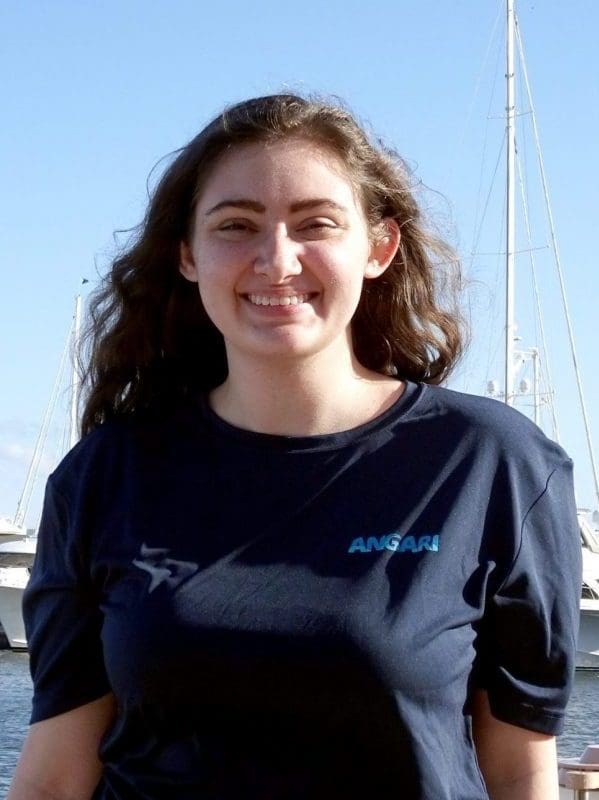 Kayla Windelspecht, Spring 2020
Kayla received a B.S. in Biology from North Carolina State University in 2019. During her time at NC State, she worked with several graduate students in an aquatic ecology lab and completed an internship with Inspire Edventures focused on science communication. She moved from North Carolina to Florida in 2020 to pursue her interest in marine biology and conservation. Some of the projects Kayla completed during her internship with ANGARI Foundation included contributing content for our social media pages, assisting with community outreach at local events, writing several blogs for our website and participating in an educational classroom visit.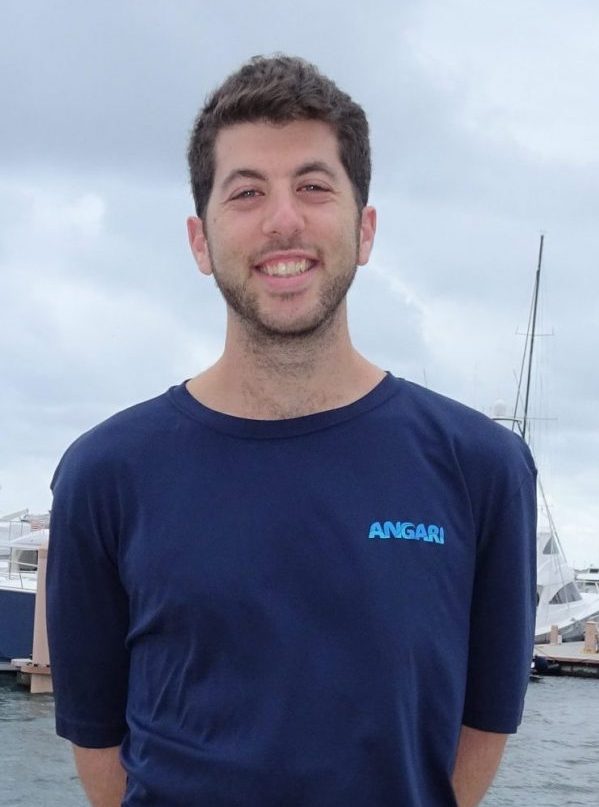 Jake Weinberger, Fall 2019
Jake earned a B.S. degree in Zoology and Conservation Biology with a minor in Environmental Studies at the University of Wisconsin – Madison and  a M.P.S. degree in Marine Conservation at the University of Miami – Rosentiel School of Marine and Atmospheric Science. During his internship with ANGARI Foundation, Jake completed two film projects from inception to completion and also helped with editing a fundraising video for Giving Tuesday. Jake participated in two outreach events where he helped write social media content and was responsible for photography and creating Instagram stories during the event. He also assisted with an educational school visit to share coral reef science with students.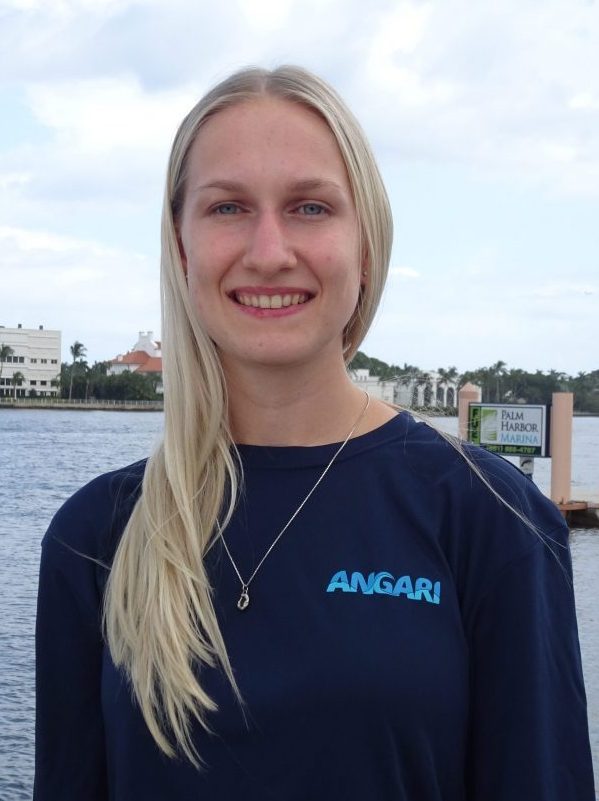 Jessica Elliott, Fall 2019
Jess received her Bachelor's in Psychology with a minor in Biology from Western Carolina University in 2019, and completed an internship with ANGARI Foundation during her first semester as a Masters student at the University of Miami. Jess helped prepare for and execute the Lagoon Drift citizen science experiment in November 2019 and assisted with creating social media posts and promotional materials during her 3 month internship.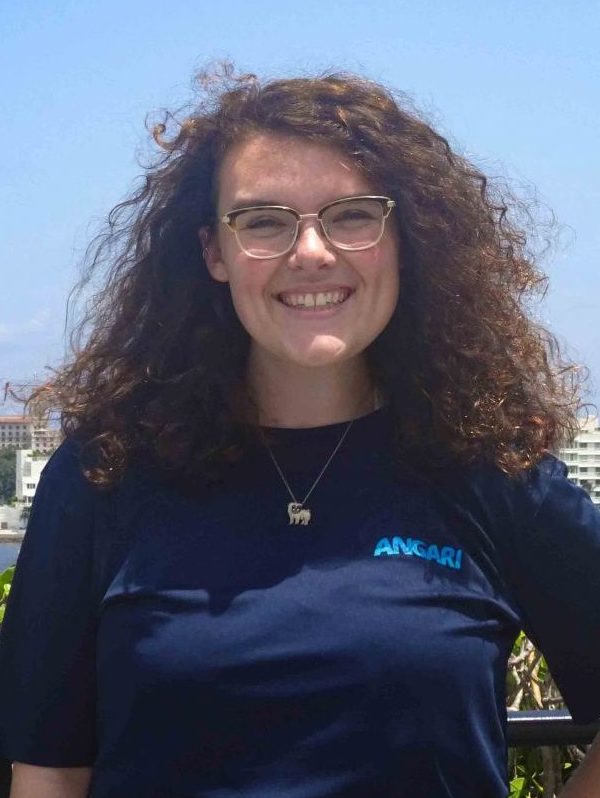 Cammey is from Indianapolis, Indiana and is currently pursuing a degree in Marine Biology with an anticipated minor in Political Science at the University of Southern Mississippi. While at school, she volunteers as an undergraduate research assistant in Dr. Nicole Phillips' shark and ray genetics lab, specifically working on sawfish conservation by networking and collecting dry samples from sawfish rostra.
During her time with ANGARI, Cammey learned more about her interest in science communication through assisting with digital and social media projects and furthered her passion for marine science outreach by attending events alongside the Foundation. One future goal she hopes to achieve is creating a better understanding of ocean science and science literacy for policymakers and the public.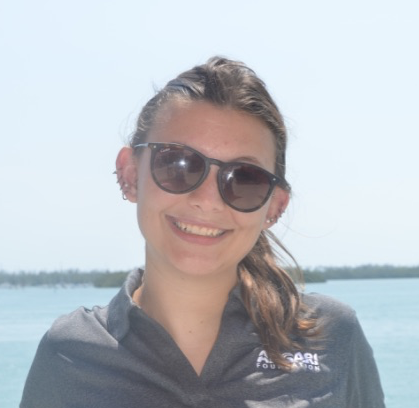 Sarah has had a passion for science from a young age, growing up on the shores of the Gulf Coast. This continued long enough for her to want to study marine biology in college. While earning her B.S. degree from Millersville University of Pennsylvania, volunteering her time at a local museum led her to discover another passion: helping others, especially kids, become as fascinated by science as she was. In 2016 this led her to accept a position in Connecticut doing just that as an informal after-school and summer camp educator teaching kids about water sports and marine science. It also led her to ANGARI Foundation in the fall of 2017 where she aided in science education and outreach in hopes of inspiring a love for science in others. When not helping others learn about the ocean, she enjoys being out on the water doing water sports like sailing and kayaking, board games, bird watching, and snuggling up with her cat for a good movie.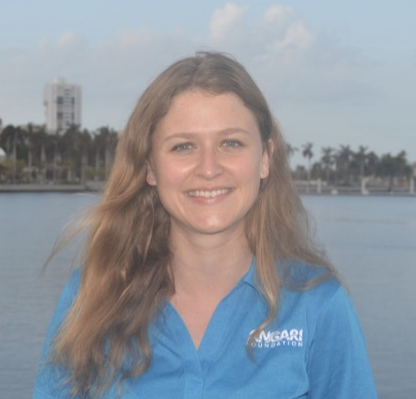 Savannah Benes, Fall 2017
Savannah graduated from the University of Southern California in 2017 with a degree in Environmental Studies and a passion for being in the water! Originally from San Diego, Savannah loves spontaneous adventure, and has enjoyed traveling through East Africa, the Southwest Pacific, and across the Southern U.S. She came to Florida in 2017 to work as ANGARI's social media and marketing intern, allowing her to combine her passions for marine life and photography. In her free time Savannah enjoys making documentaries, paranormal investigation, bartending, and working towards her Divemaster certification.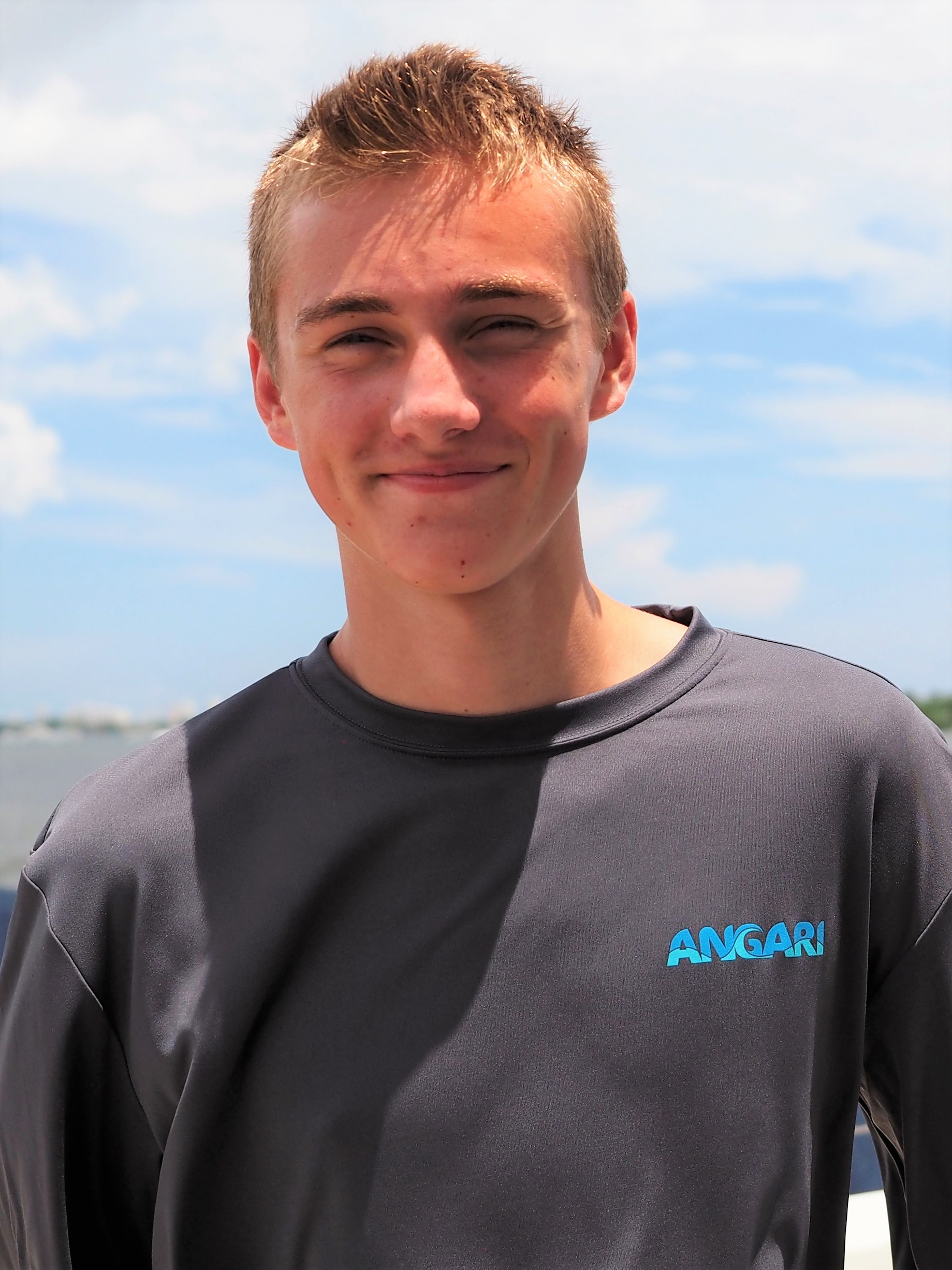 Erik Phillips, Summer 2017
Erik interned with ANGARI Foundation in the summer of 2017. His interests include business, working for the family business in Mexico and driving and maintaining his red Honda S2000. When home in Los Gatos, California, he works as a marketing manager at Top This Pizza. Erik spends his free time exploring the world of technology through building, flying, & programming drones. He and his friends, experienced in photography and graphic design, experiment with long exposure and light photography. Erik brought both mechanical and photography experience to ANGARI Foundation, and put his skills to use onboard R/V ANGARI.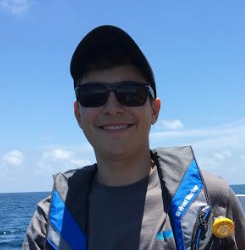 Benjamin Grossman, Summer 2017
Ben Grossman interned with ANGARI Foundation in Summer 2017. He recently graduated from Germantown Academy High School in Fort Washington, Pennsylvania, and will be attending the University of Rhode Island this fall with plans to major in business management and entrepreneurship. Over the years Ben has developed a love for film and his internship project at ANGARI Foundation was to film and edit interviews of ANGARI's Educator Council members and collaborating scientists to share with the public.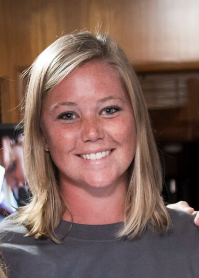 Shannon Stainken, Spring 2017
During her internship, Shannon Stainken assisted with science communications and community outreach at ANGARI Foundation. Shannon graduated from the University of Miami with a Bachelors degree in marine biology and a minor in chemistry. She recently acquired a Masters of Professional Science in marine conservation from the University of Miami Rosenstiel School of Marine and Atmospheric Science. She enjoyed working for ANGARI because it allowed her to pursue her passion of engaging students in hands on marine science education and connecting the public to scientists.