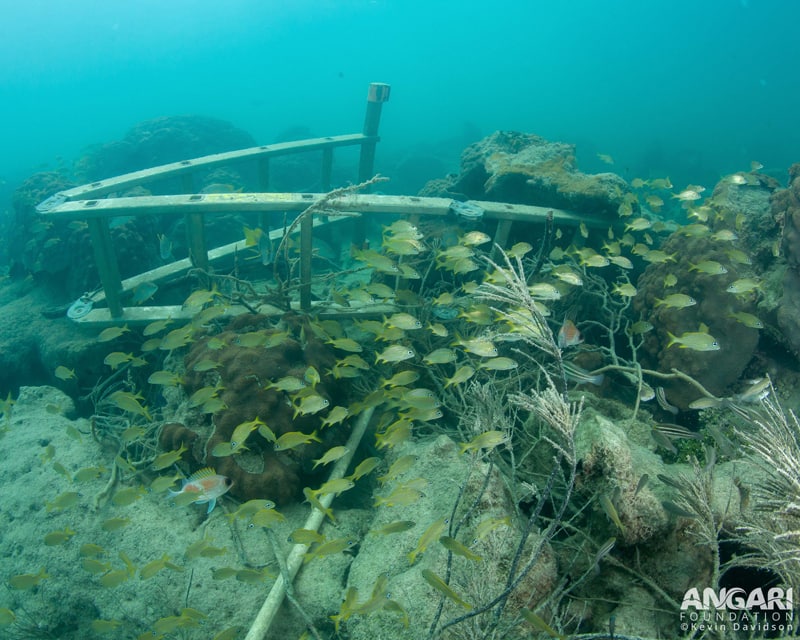 ANGARI and PBS Changing Seas Hurricane Dorian panel highlighted in Power & Motoryacht magazine
The ongoing effort to rebuild the Abacos continues after Hurricane Dorian. A special report, written by Bob Arrington, in the January 2021 Power & Motoryacht magazine highlighted ANGARI Foundation's panel of experts that spoke about the hurricane's impact and destruction to the Abaco reefs and subsea habitats in The Bahamas. The involved organizations have been working tirelessly to study, cleanup and restore the reefs since the category 5 hurricane hit The Abacos in September 2019.
The Abacos are considered by many as the boating capital of The Bahamas. Read the entire special report: Road to Recovery. 
Shortly after the storm, R/V ANGARI embarked on Expedition 31 and circumnavigated Grand Bahama Island and The Abacos with researchers from the Perry Institute for Marine Science, The Nature Conservancy, Middlebury College and The Walt Disney Company to perform post-hurricane reef surveys at 29 sites. The sites had been previously surveyed during expeditions onboard R/V ANGARI in 2018 and 2019, which provided a unique opportunity for scientists to directly compare reef ecosystem health before and after the hurricane.
On September 30, 2020 ANGARI Foundation, Changing Seas and South Florida PBS hosted a live panel discussion with experts who have been studying the impact of Hurricane Dorian on the marine environment and marine life in The Bahamas for the past year. They discussed everything from the reef surveys conducted during Exp 31 to research on marine mammals, seagrasses, oysters and more in the region.
Access the recording of the live panel discussion, more information and educational resources online at Hurricane Dorian: Impacts Below the Surface.