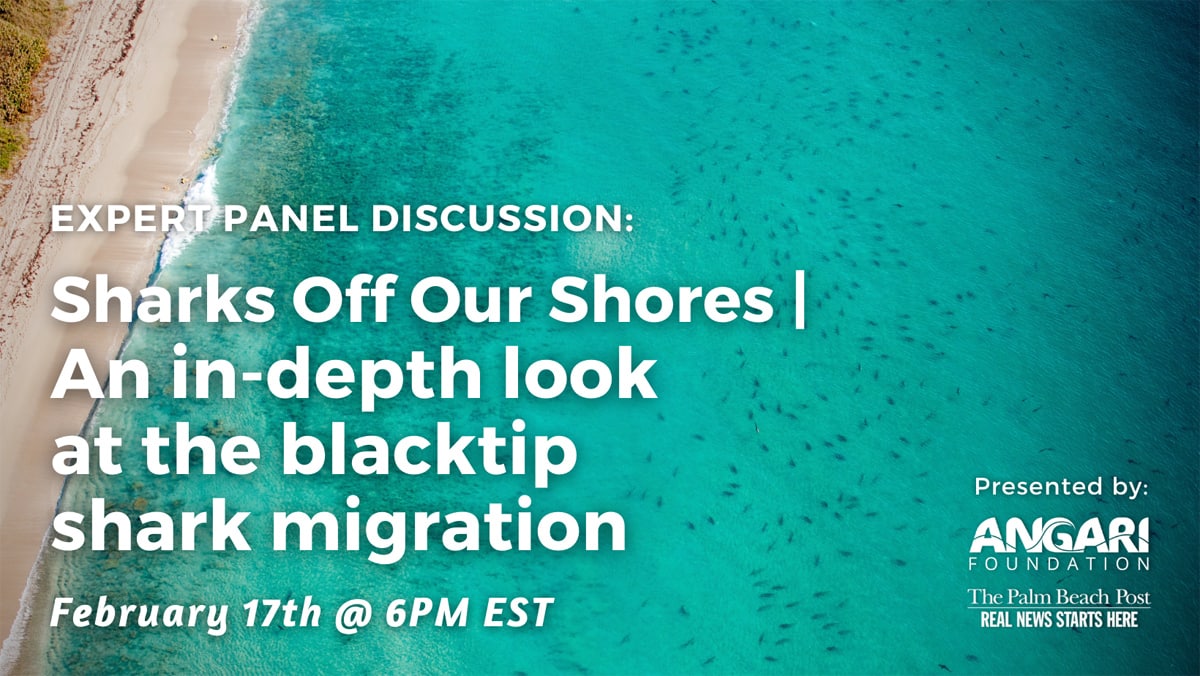 Sharks Off Our Shores | An in-depth look at the blacktip shark migration Live on YouTube February 17th at 6 PM EST!
In late winter and early spring each year, thousands of blacktip sharks migrate south along the eastern seaboard of the United States to South Florida. This phenomenon has garnered the attention of Florida beach goers, fishermen, media and scientists.
Join expert panelists, including shark scientists Stephen Kajiura and Marianne Porter from Florida Atlantic University and Yannis Papastamatiou from Florida International University, in a discussion about Florida's annual shark migration. They'll share their efforts to study and better understand blacktip sharks and their migration patterns and interactions with predators and prey.
We will also be joined by ANGARI Foundation film producer Kari Rosenberg who will talk about sharing this scientific research with the public via immersive media formats like 360 film and virtual reality. The Foundation's just released "Generation Ocean: Sharks" 360 film takes viewers on a shark migration research expedition aboard the oceanographic research vessel R/V ANGARI. This panel event, film and additional educational resources from ANGARI are all part of educating the public about the currently active shark migration along our shores in South Florida.
Sharks Off Our Shores Live on ANGARI YouTube Channel
February 17, 2021 at 6 PM EST