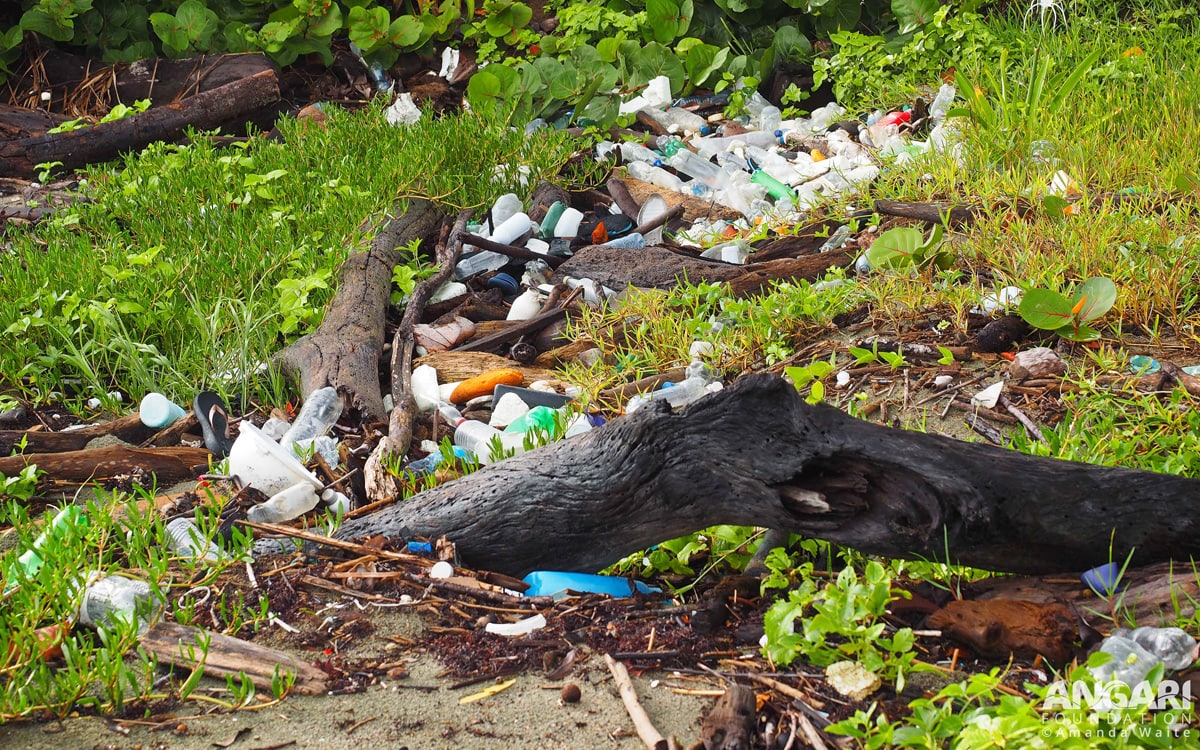 Up to 2.5 million tons of U.S. plastic aren't ending up where they should
Study finds that the U.S. generated 46.3 million tons of plastic waste in 2016 – more than any other country in the world. Between 1.2 million and 2.5 million tons of this waste was mismanaged and either discarded as litter, illegally dumped or shipped overseas and then improperly managed. Much of this waste ended up as plastic pollution in the environment, including rivers and oceans.
📸: Amanda Waite / ANGARI Foundation
---
Original article published October 30, 2020 in MarketWatch
By Associated Press
More than a million tons a year of America's plastic trash isn't ending up where it should. The equivalent of as many as 1,300 plastic grocery bags per person is landing in places such as oceans and roadways, according to a new study of U.S. plastic trash.
In 2016 — the last year enough data was available and before several countries cracked down on imports of American waste — the United States generated 46.3 million tons of plastic waste, by far the most in the world. Between 2.7% and 5.3% of that was mismanaged — not burned, placed in landfills or otherwise disposed of properly, according to a study in Friday's journal Science Advances.
Between 1.2 million and 2.5 million tons of plastic generated in the U.S. were dropped on land, rivers, lakes and oceans as litter, were illegally dumped or shipped abroad, then not properly disposed of, the study found.
If you took nearly 2.5 million tons of mismanaged plastic waste — bottles, wrappers, grocery bags and the like — and dumped it on the White House lawn, "it would pile as high as the Empire State Building," said co-author Jenna Jambeck, an environmental engineering professor at the University of Georgia.
Previous studies hadn't put the United States among the 10 worst offending nations for plastic waste in oceans. That's because the U.S. Environmental Protection Agency only tracks what goes into official parts of the waste stream such as landfills and recycling centers, and its data doesn't capture the dirtier aspects of plastic trash disposal, study authors said.
So some researchers from previous studies decided to look deeper into what happens to U.S. trash and found so much is improperly handled that America ranks as high as the third-worst ocean plastic polluter. The study estimated that 560,000 to 1.6 million tons of U.S. plastic waste likely went into oceans.
"We are facing a global crisis of far too much plastic waste," said study lead author Kara Lavender Law, an oceanography professor at the Sea Education Association in Cape Cod, Massachusetts. The new research "was motivated by the fact that we know the United States was leaking more plastic than estimated," she said.
Peer-Reviewed Publication: Law, K. L., Starr, N., Siegler, T. R., Jambeck, J. R., Mallos, N. J., & Leonard, G. H. (2020). The United States' contribution of plastic waste to land and ocean. Science advances, 6(44), eabd0288. https://doi.org/10.1126/sciadv.abd0288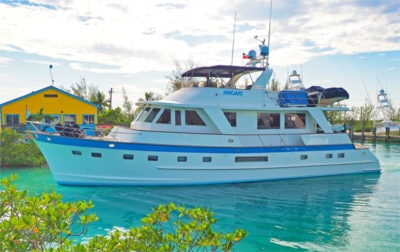 ANGARI Foundation Deep Dive featured articles share significant scientific research and marine science news of today. The Foundation operates the oceanographic research vessel R/V ANGARI for charter out of its home port in downtown West Palm Beach in Palm Beach County, Florida with the goal of advancing our understanding of the ocean environment and educating our community.