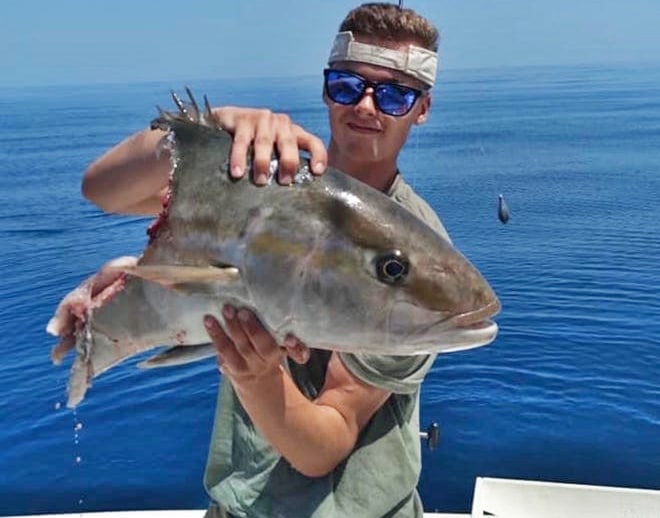 Sharks eating anglers' catches with impunity, but is it a species rebound or a problem?
Commercial anglers say there are too many sharks and their catch is at risk. Conservationists say the shark population is threatened and needs continued protection. What's the answer? The Florida Fish and Wildlife Conservation Commission is currently reviewing the issue.
---
Original article published January 9, 2021 in Palm Beach Post
By: Kimberly Miller
📸: Capt. Patrick Price
The state is deciding how to respond to reports from charter captains and anglers of sharks eating more and more of their hooked catches.
Anglers have heaved sailfish from the briny soup of the Gulfstream current for more than eight decades as part of the West Palm Beach Fishing Club's annual competition, but in recent years, a new challenger has entered the fray.
Sharks are increasingly gobbling up the feisty sailfish before they can be reeled in and released, triggering new contest rules last year that count only intact fish toward a win.
"Sharks eating fish that have been hooked is not new, but what is new is the frequency that it is occurring," said Tom Twyford, president of the West Palm Beach Fishing Club, which held its catch-and-release sailfish tournament this week .
"Fishermen are often the ones who sound the alarm when it comes to problems associated with the water. We are sounding the alarm."
Anglers vs. conservationists: "A lot of fishermen are complaining, but, sadly, I think it could be good news because it means the shark populations are becoming more healthy and robust," said Florida Atlantic University shark expert Stephen Kajiura. "As species rebound, you are going to see more interactions."
FWC addressed the concerns at a December commission meeting in a discussion about what can be done about sharks disrupting the economically bountiful fishing industry by eating hooked fish – known as depredation.
It's the first time fishermen say the FWC has formally addressed the concerns. An FWC spokeswoman said the issue has been mentioned in previous meetings, but it has gained more momentum recently with letters decrying the fish losses from groups such as The Billfish Foundation, Sportsman Fighting for Marine Balance and the West Palm Beach Fishing Club.
But all sides acknowledge there's no easy answer.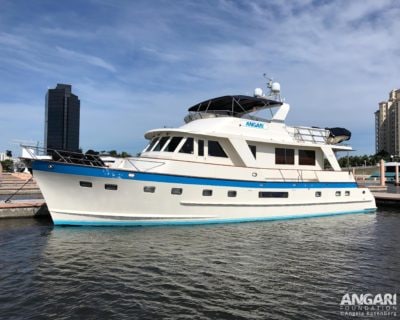 ANGARI Foundation Deep Dive featured articles share significant scientific research and marine science news of today. The Foundation operates the oceanographic research vessel R/V ANGARI for charter out of its home port in downtown West Palm Beach in Palm Beach County, Florida with the goal of advancing our understanding of the ocean environment and educating our community.