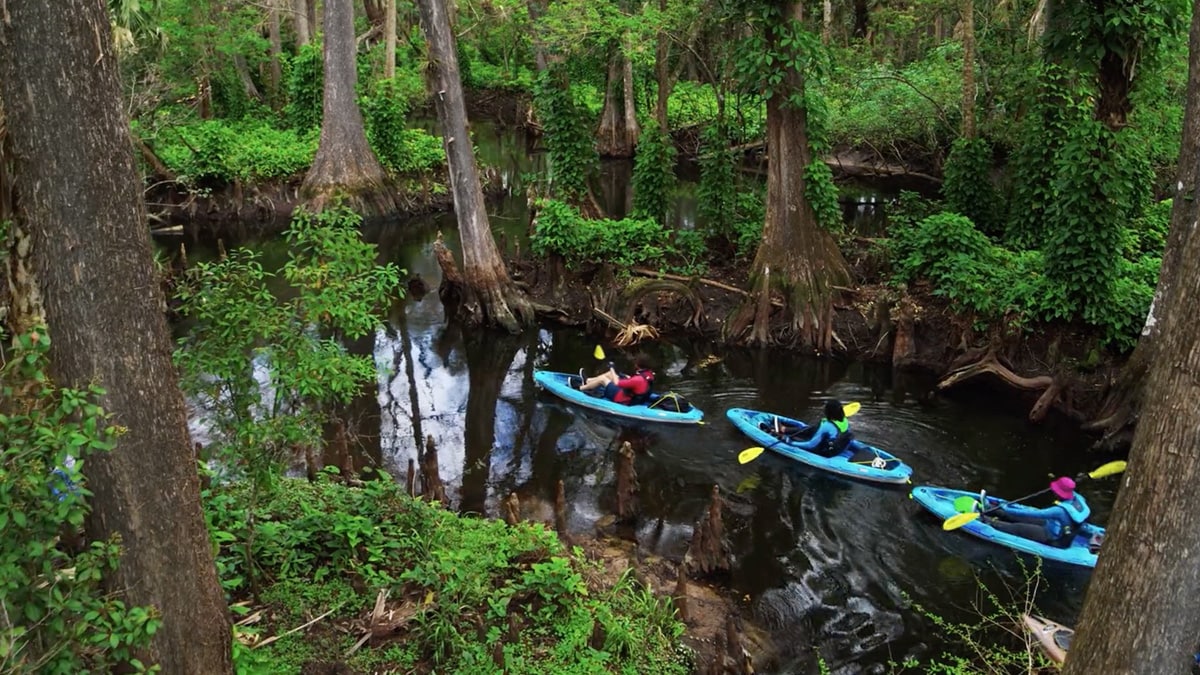 South Florida 'Hidden Wild' Film Released
Media Alert from Palm Beach County Department of Environmental Resources Management
📸: Day's Edge Productions
Behind the homes and freeways of suburban Palm Beach County, an incredible network of swamps, scrub, and waterways lies waiting to be discovered. "Hidden Wild," a follows science educator Alex Freeze as she leads three South Florida students on an expedition through the wilderness hidden in their own backyards.
Join Noah, Kiana and Kourtez as they paddle down the wild & scenic Loxahatchee River, wade through ancient cypress swamps and witness the life-giving power of fire in Florida scrub. Ditching their social media feeds for a source-to-sea adventure, these South Florida students bike, hike and paddle 70 miles over 7 days through the wilderness to the ocean.
It's a tough journey, filled with mosquito bites and sore feet, but along the way these students discovered a passion for Florida's wildlands.
The film will now be required curriculum for every 7th and 10th grade student in the Palm Beach County School District and according to Benjamin Study, public outreach program supervisor for Palm Beach County Department of Environmental Resources Management (ERM), science teachers from the Palm Beach County School District are are writing the curriculum that will accompany the film in the classrooms.
ERM and Discover the Palm Beaches funded and served as executive producers mapping out the expedition route and the experiences along the way, along with all interagency coordination for the different lands the expedition traveled through.
The film premiered on South Florida PBS in January and became available on YouTube today.
See the Film [The Palm Beaches]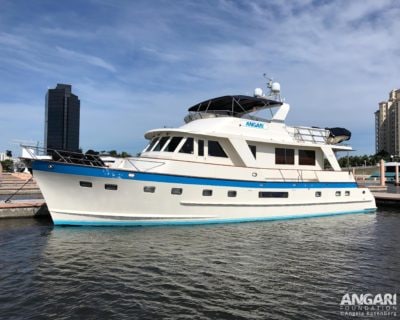 ANGARI Foundation Deep Dive featured articles share significant scientific research and marine science news of today. The Foundation operates the oceanographic research vessel R/V ANGARI for charter out of its home port in downtown West Palm Beach in Palm Beach County, Florida with the goal of advancing our understanding of the ocean environment and educating our community.