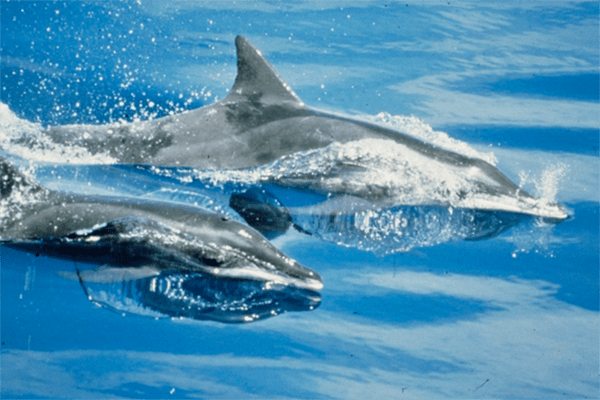 For survival, dolphins share fish and a little more
Dolphin researchers got a rare glimpse of rough-toothed dolphins' social behaviors during a six year study off Mexico's west coast. They observed the animals sharing food and interacting in social groups, much like humans.
---
Originally Published August 25, 2020 in FIU News
By Chrystian Tejedor
📸: Robert Pitman
Researchers have discovered some dolphin species have a lot more in common with humans than first thought. Scientists from FIU Institute of Environment, Whales of Guerrero, City University of New York and Fundación International para la Naturaleza gather in groups. They have strong social interactions. They share food. And sometimes, they get frisky.
Like most whales and dolphins, rough-toothed dolphins spend 80 percent of their time in the ocean depths – away from the prying eyes of researchers. It makes painting a good picture of how these dolphins behave and how they survive in a challenging environment such a mystery.
For six years, FIU Institute of Environment researcher Jeremy Kiszka and partners from Whales of Guerrero, City University of New York and Fundación International para la Naturaleza, studied rough-toothed dolphins that live about four hours north of Acapulco in the Bay of Potosi on Mexico's Pacific coast.
In January 2020, researchers got lucky. Spotting a group of four rough-toothed dolphins, they launched an aerial drone.  They observed these dolphins sharing food. This time they were able to collect and analyze high definition videos of the behavior, which is known to exist in primates and bats but has rarely been documented in dolphins and whales.
Peer-Reviewed Publication: Ramos, E.A., Kiszka, J.J., Pouey-Santalou, V. et al. Food sharing in rough‐toothed dolphins off southwestern Mexico. Mar Mam Sci. 2020; 1-9. DOI: 10.1111/mms.12727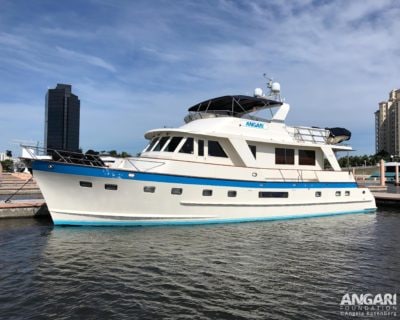 ANGARI Foundation Deep Dive featured articles share significant scientific research and marine science news of today. The Foundation operates the oceanographic research vessel R/V ANGARI for charter out of its home port in downtown West Palm Beach in Palm Beach County, Florida with the goal of advancing our understanding of the ocean environment and educating our community.