Coastal Ocean Explorers: Sharks
We're inspiring the next generation of scientists and conservationists through innovative hands-on ocean science education opportunities. Coastal Ocean Explorers is an applied science research experience featuring expeditions on the water aboard R/V ANGARI that allow youth and educators to work directly with scientists studying our oceans and their inhabitants.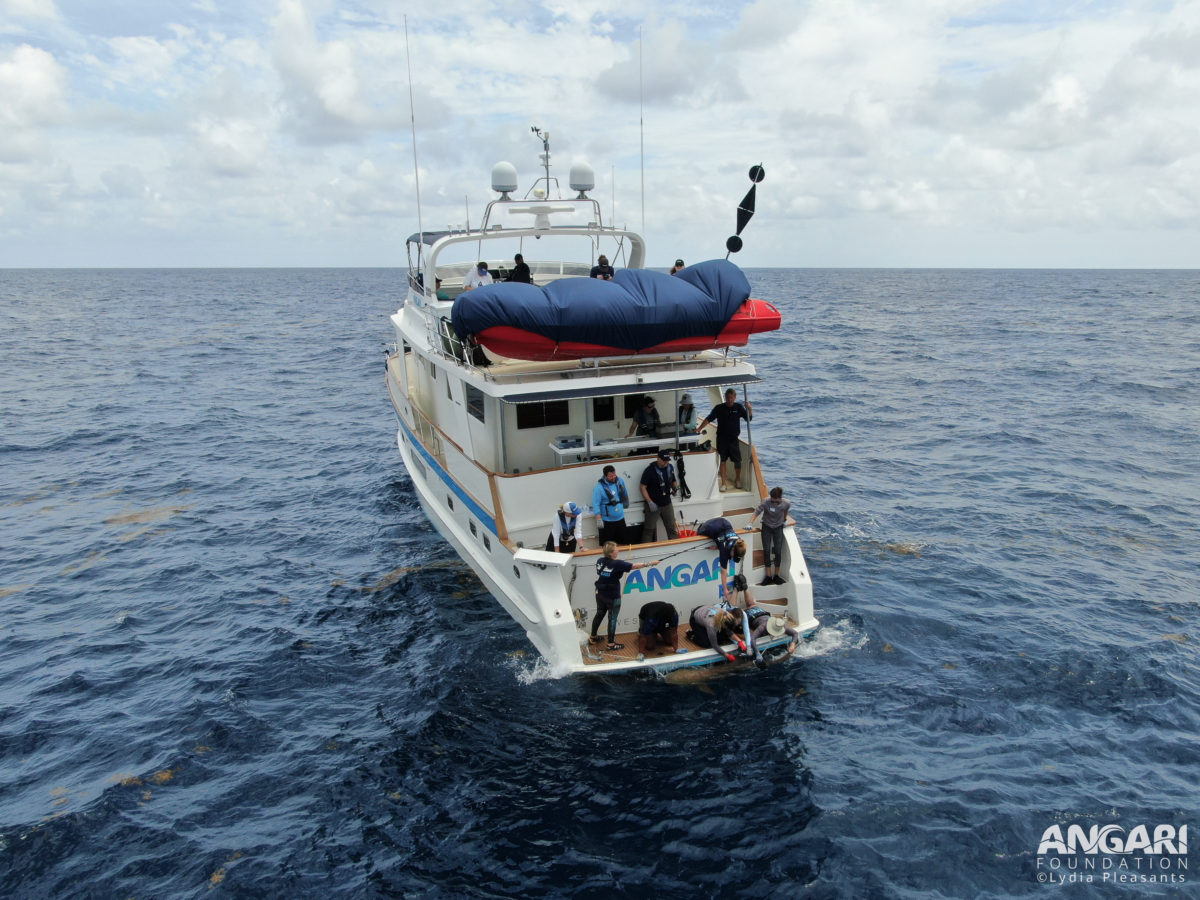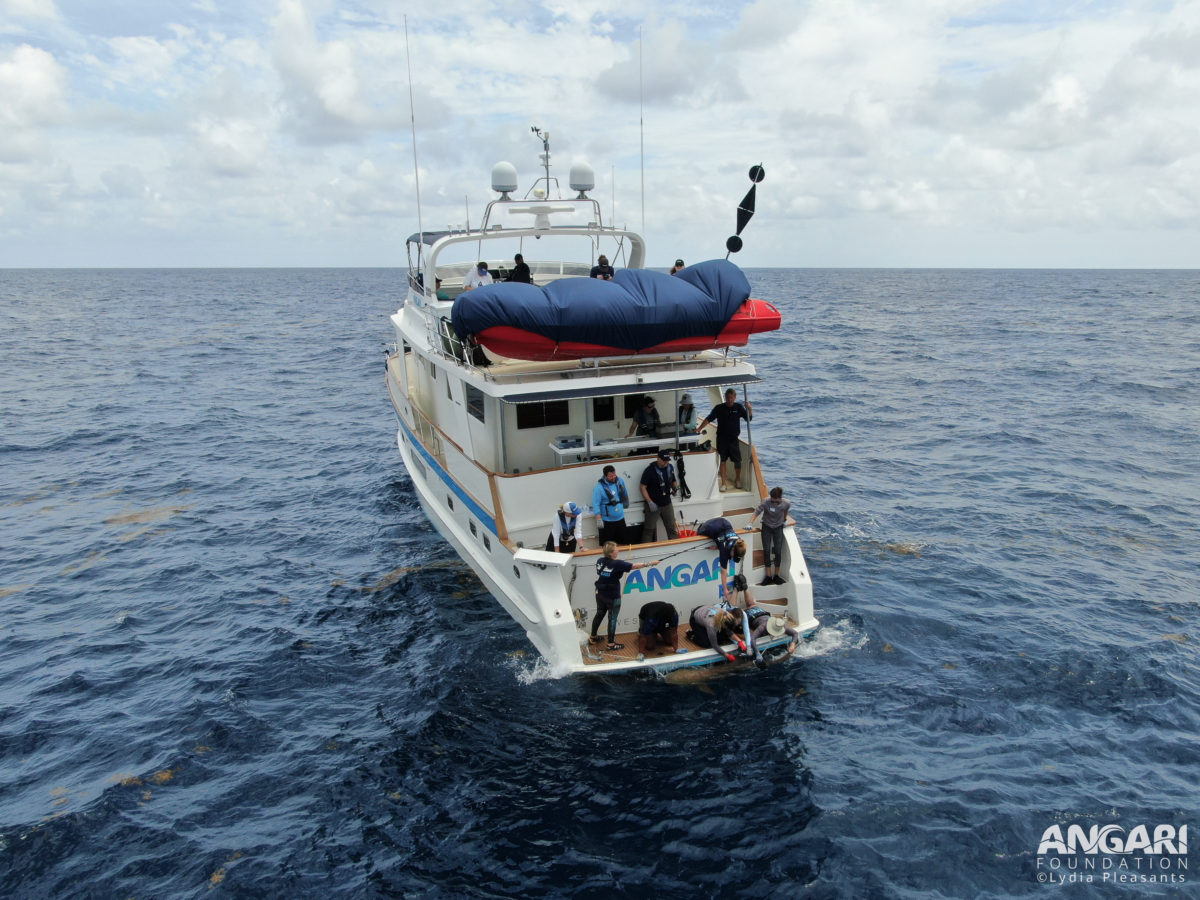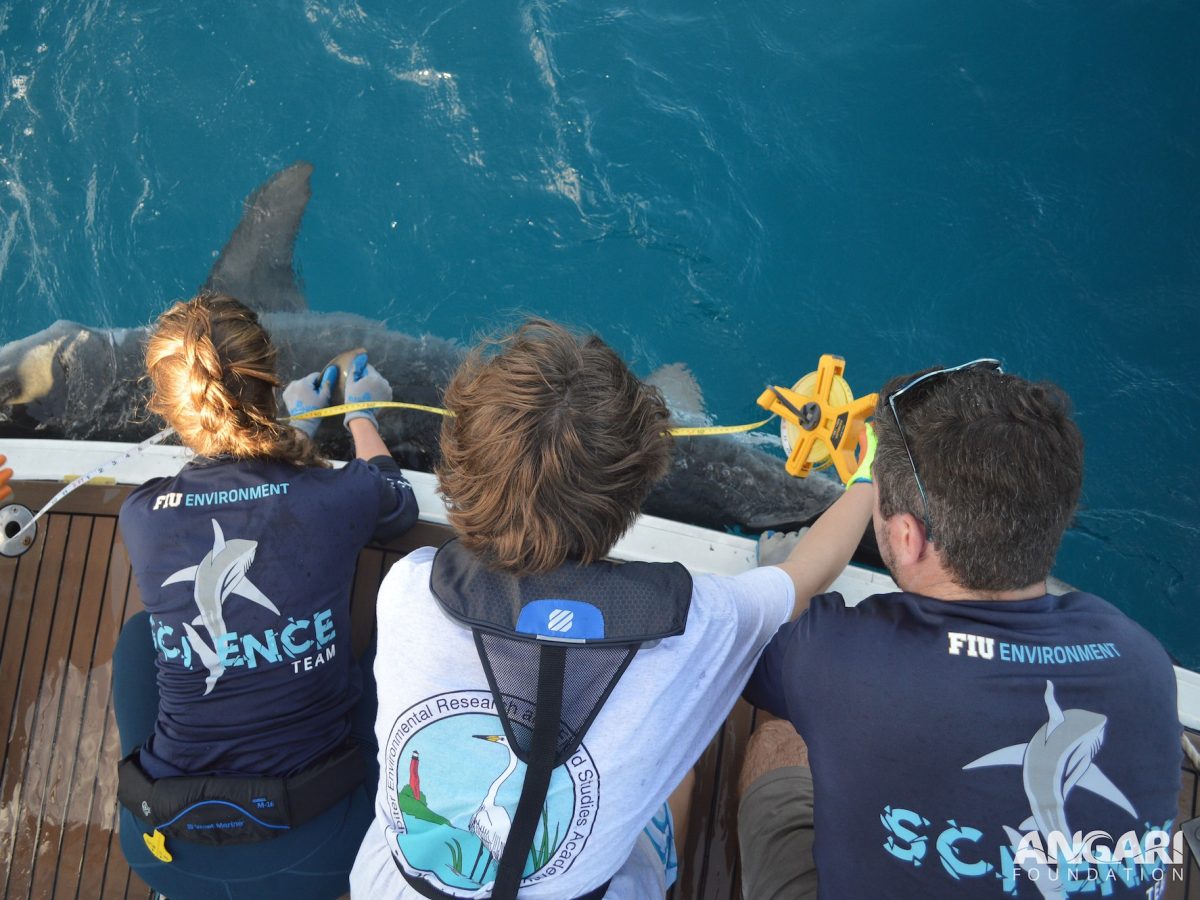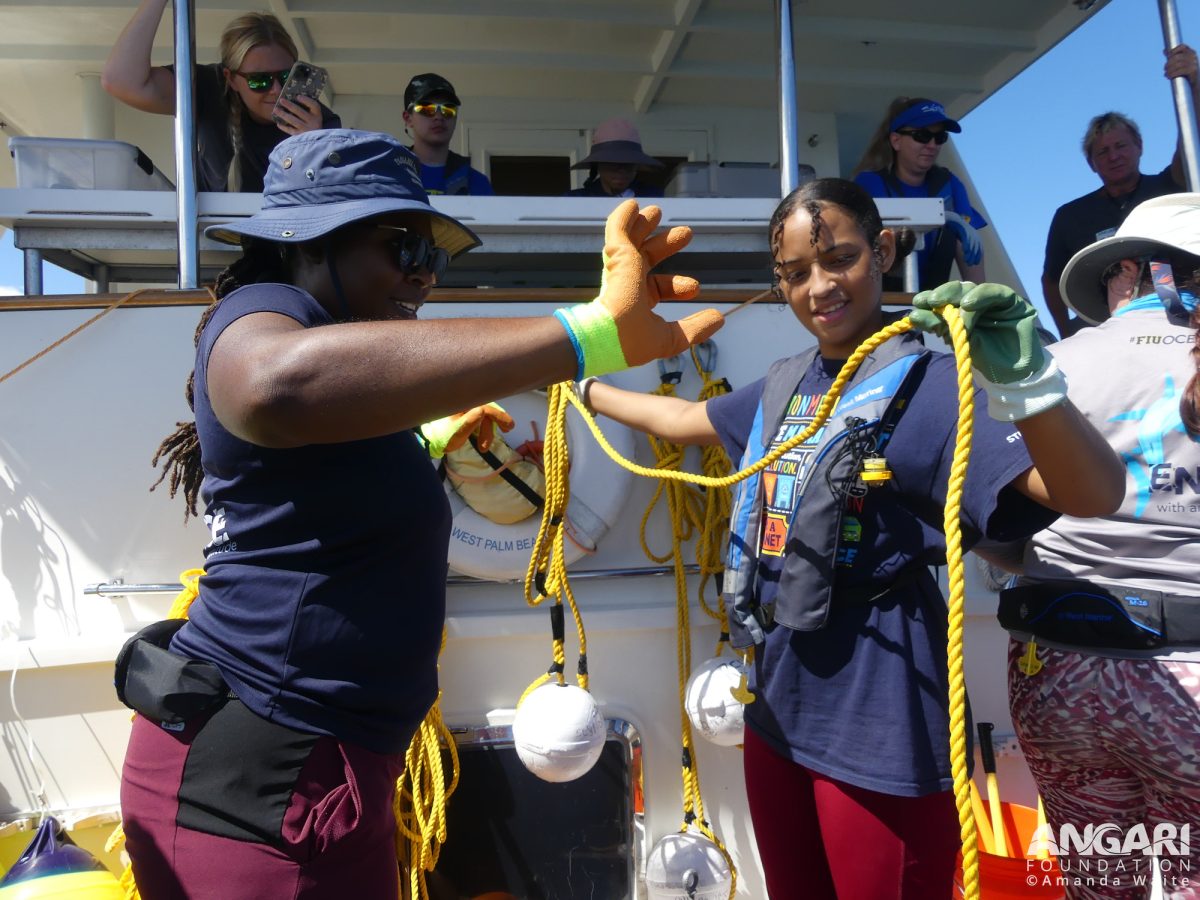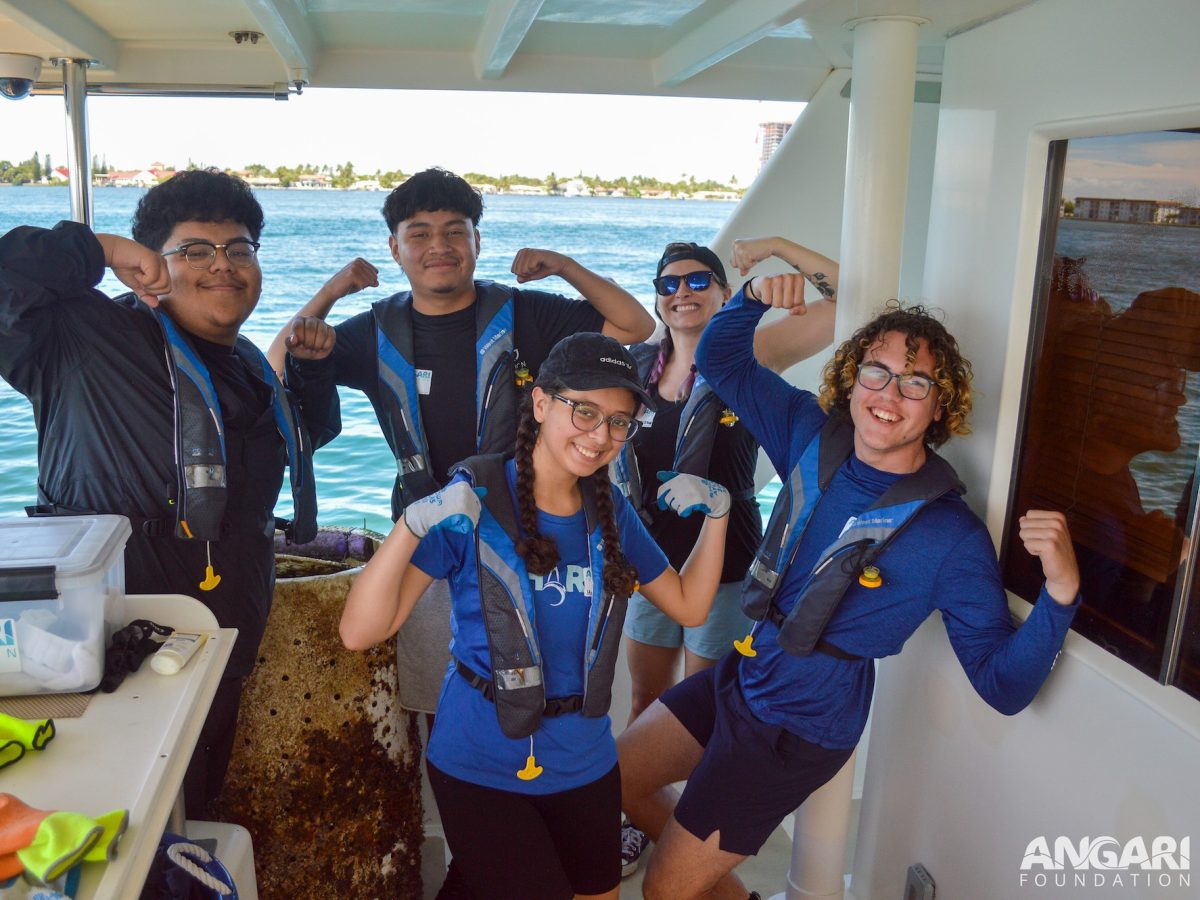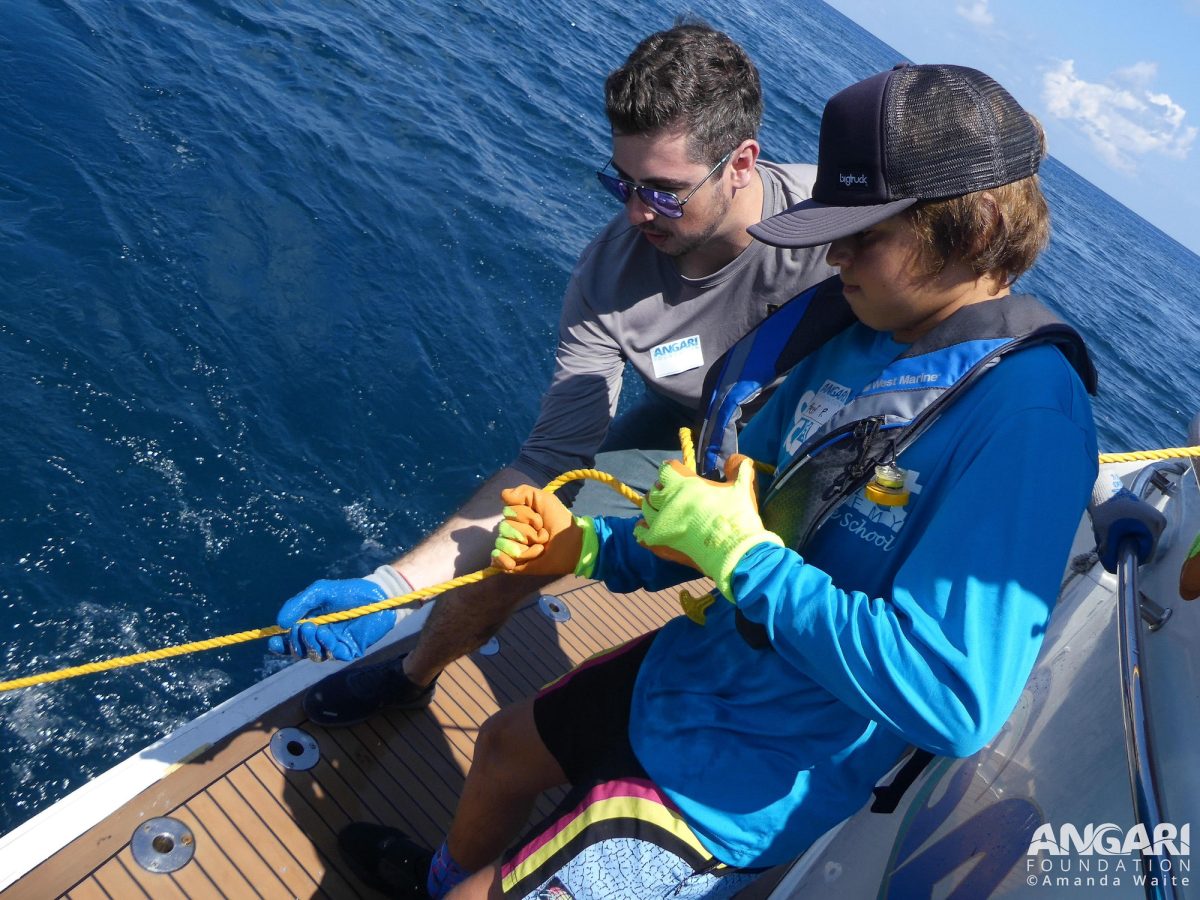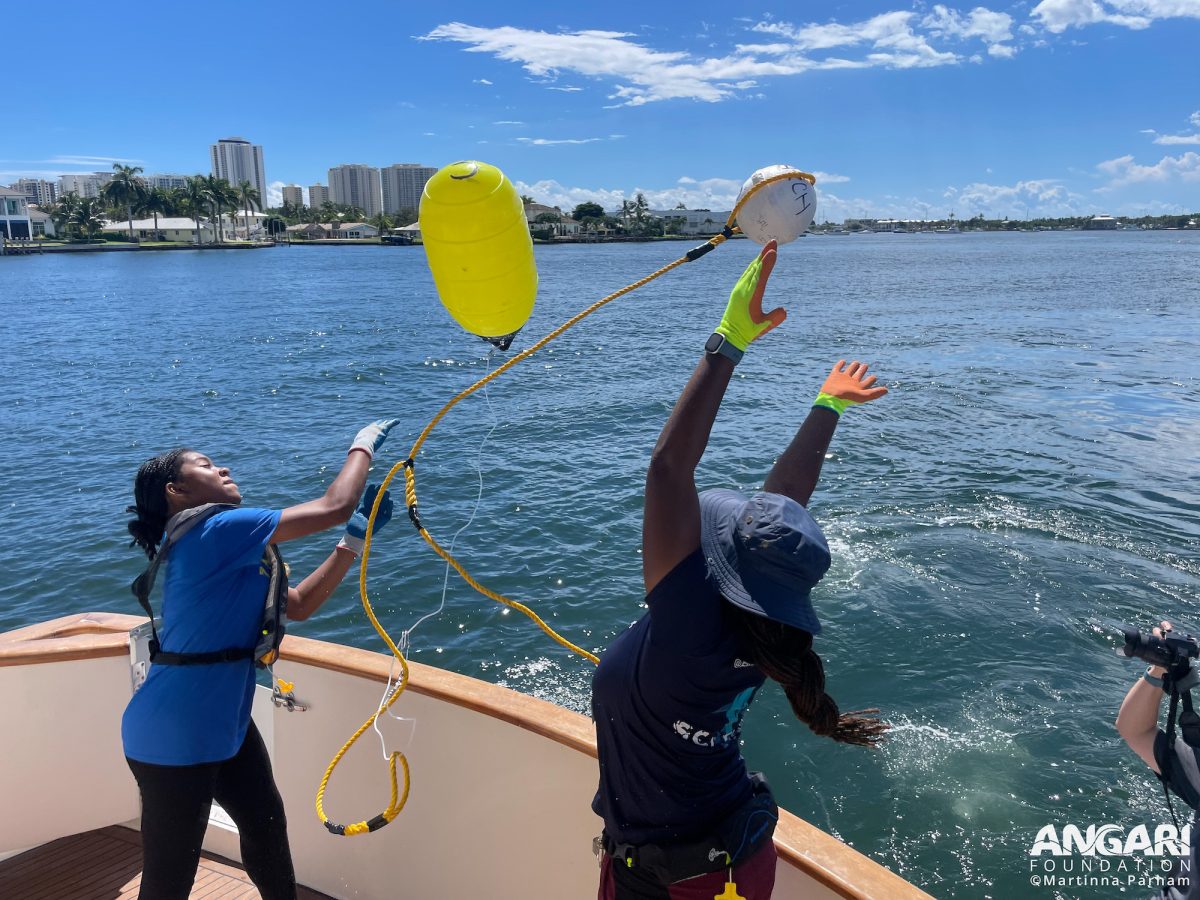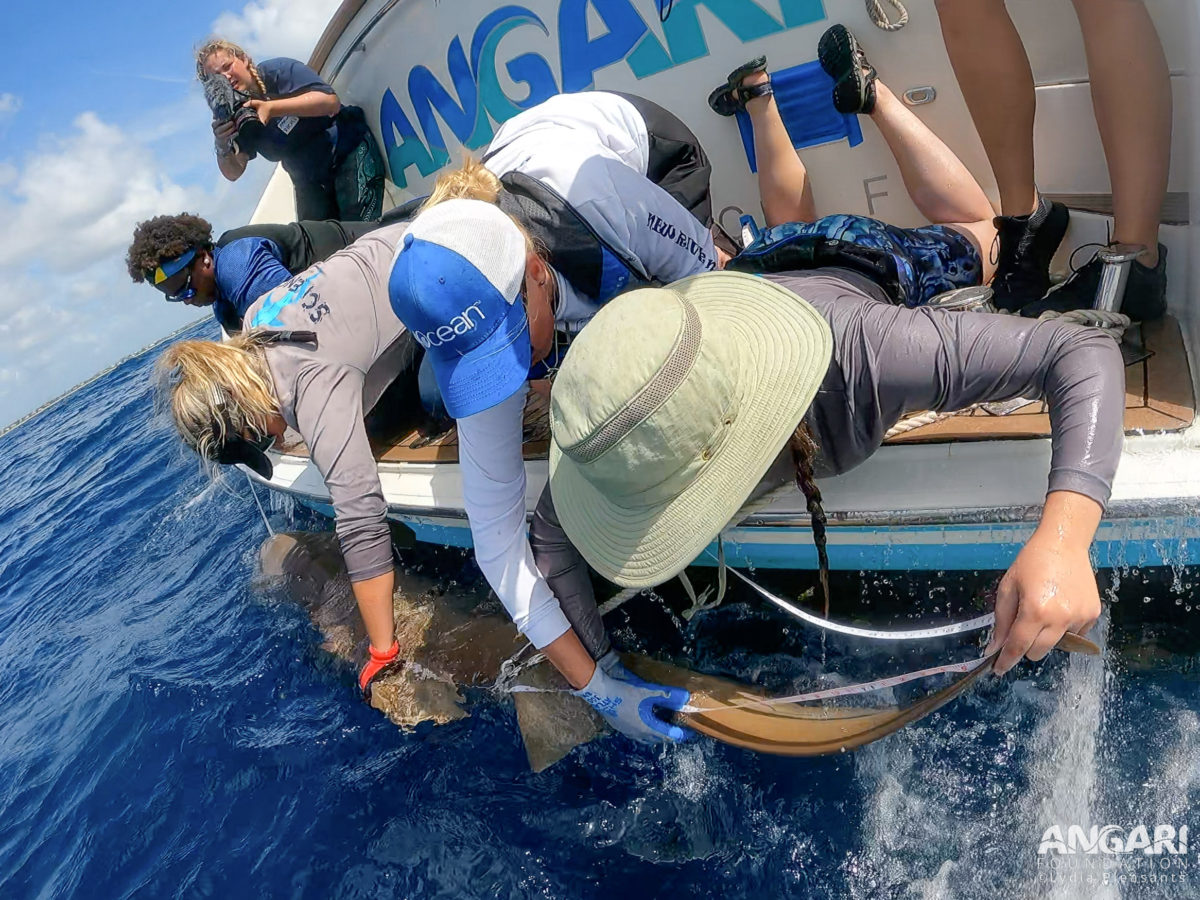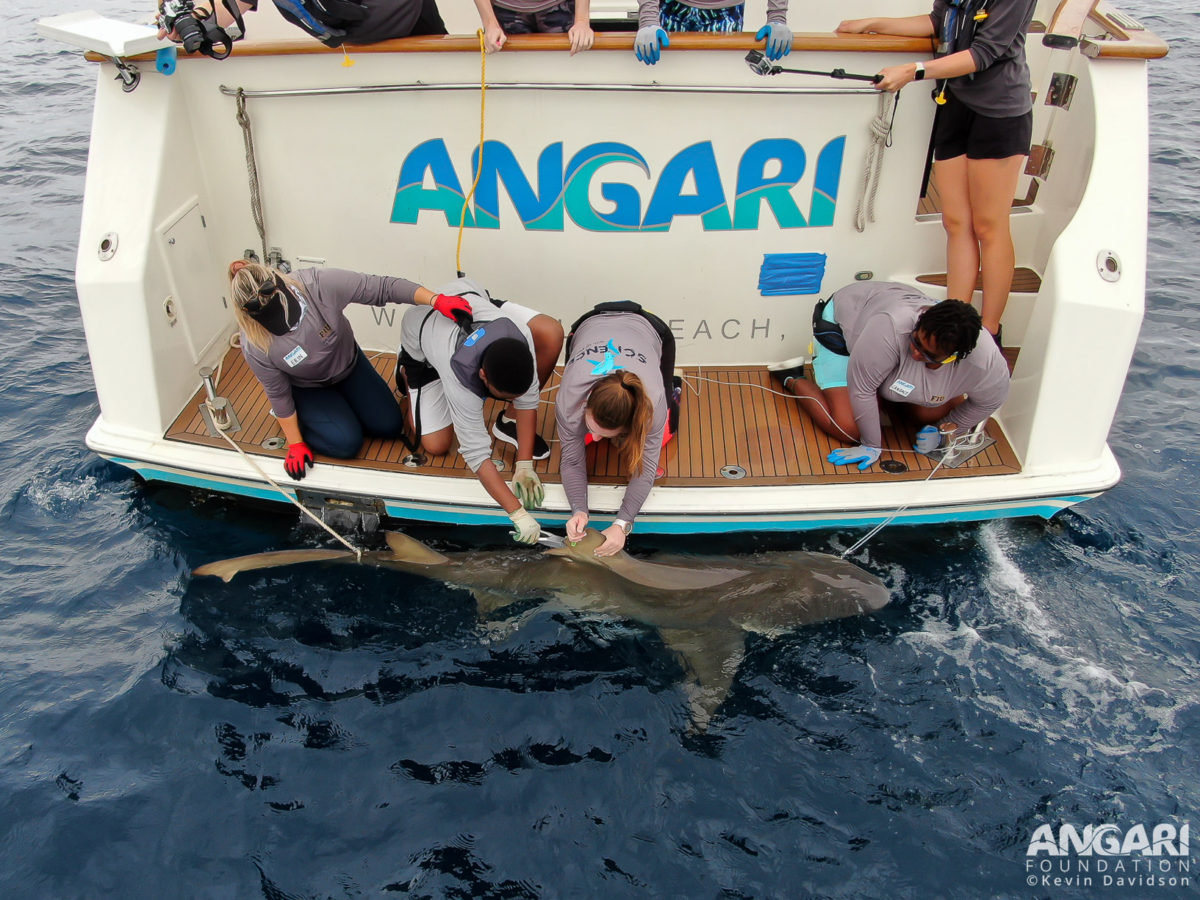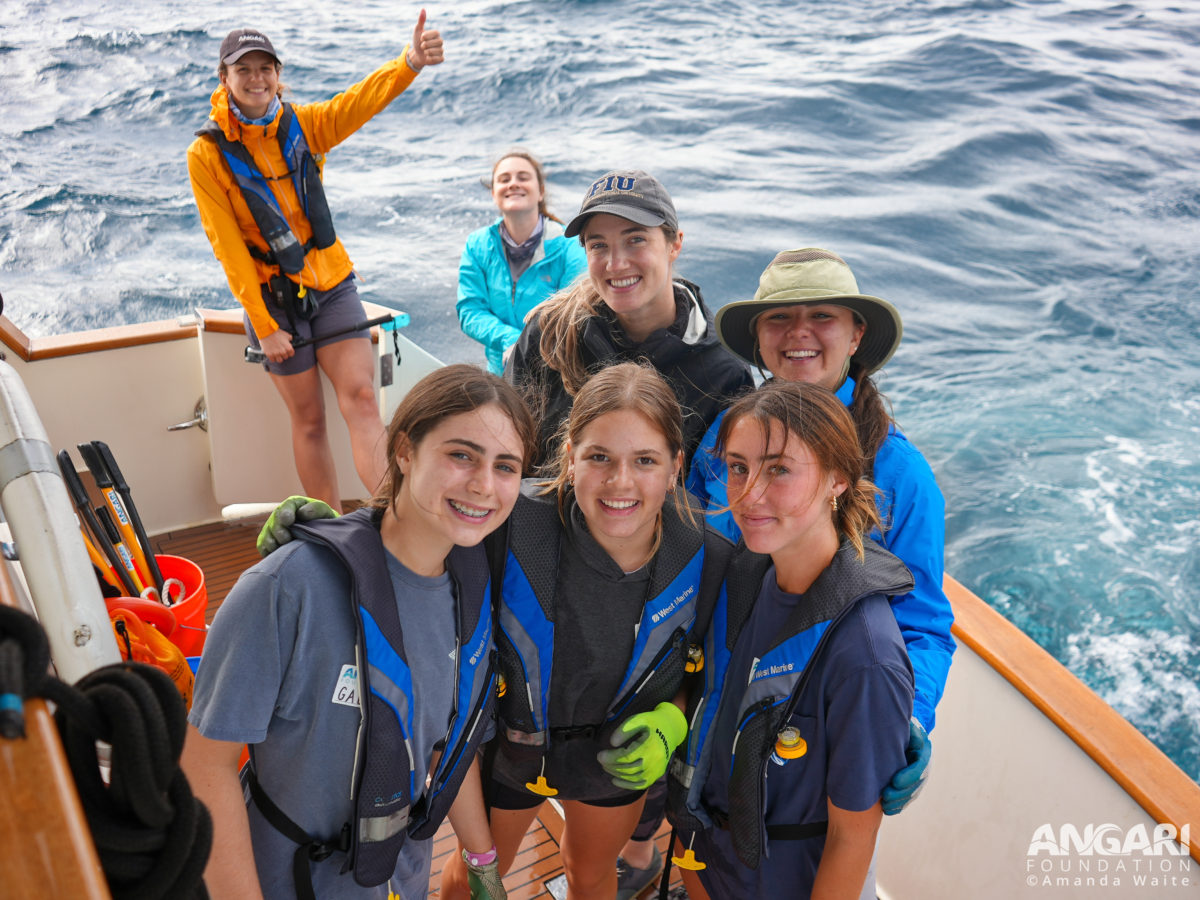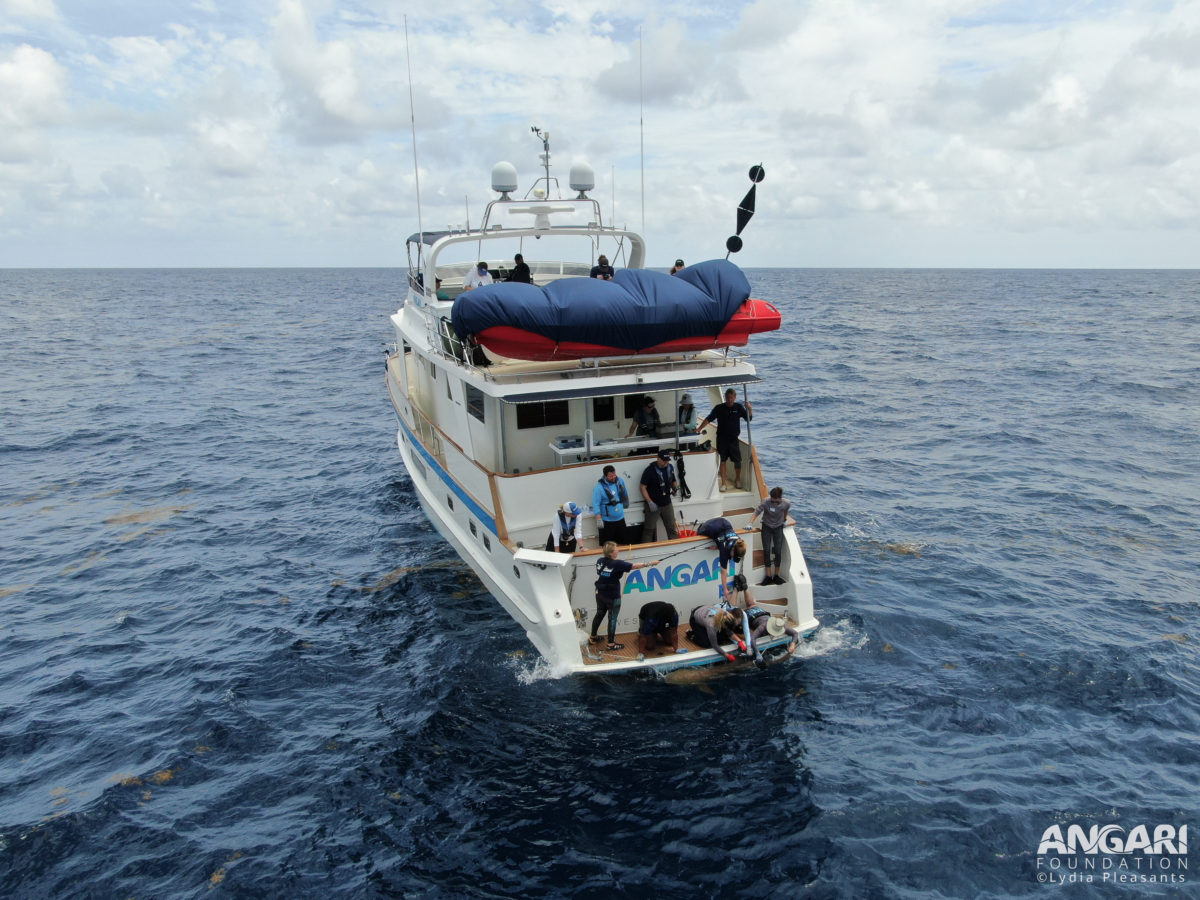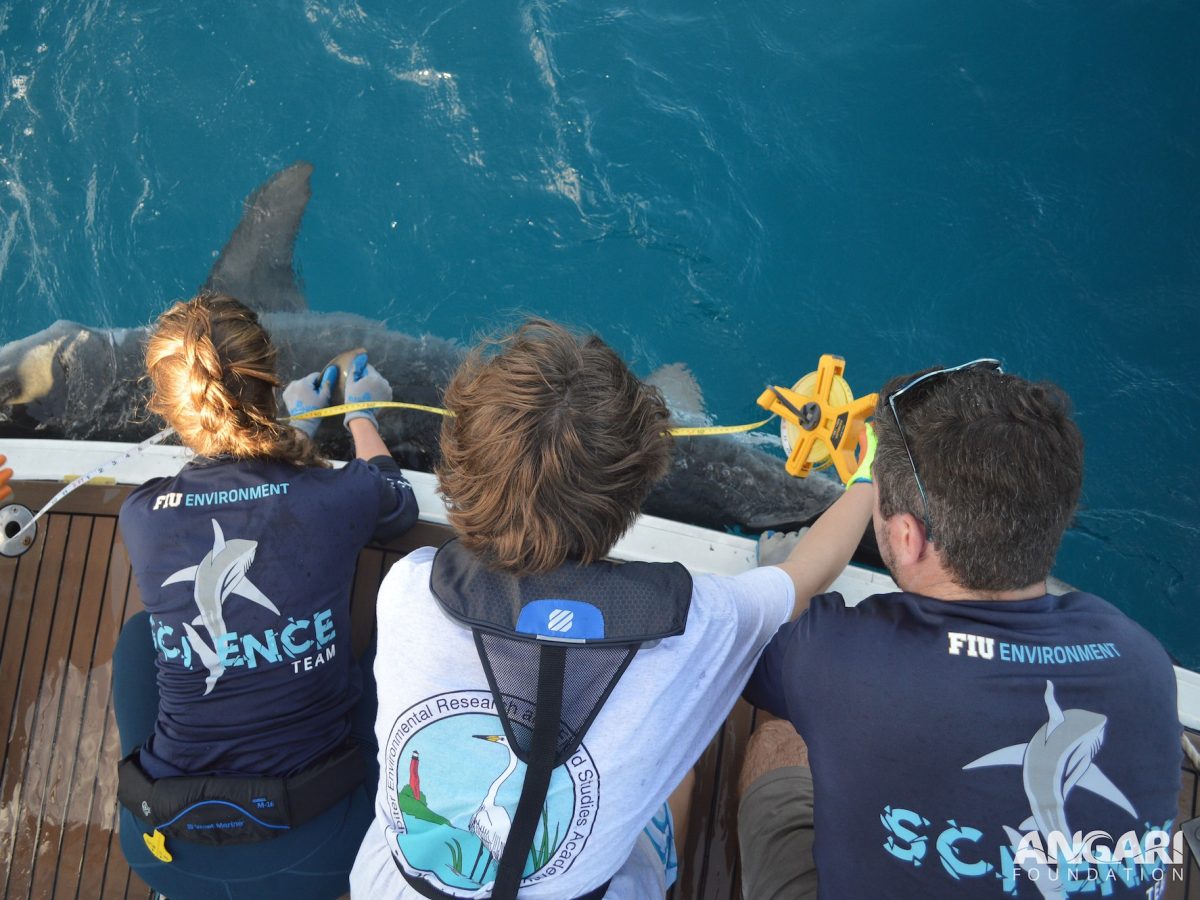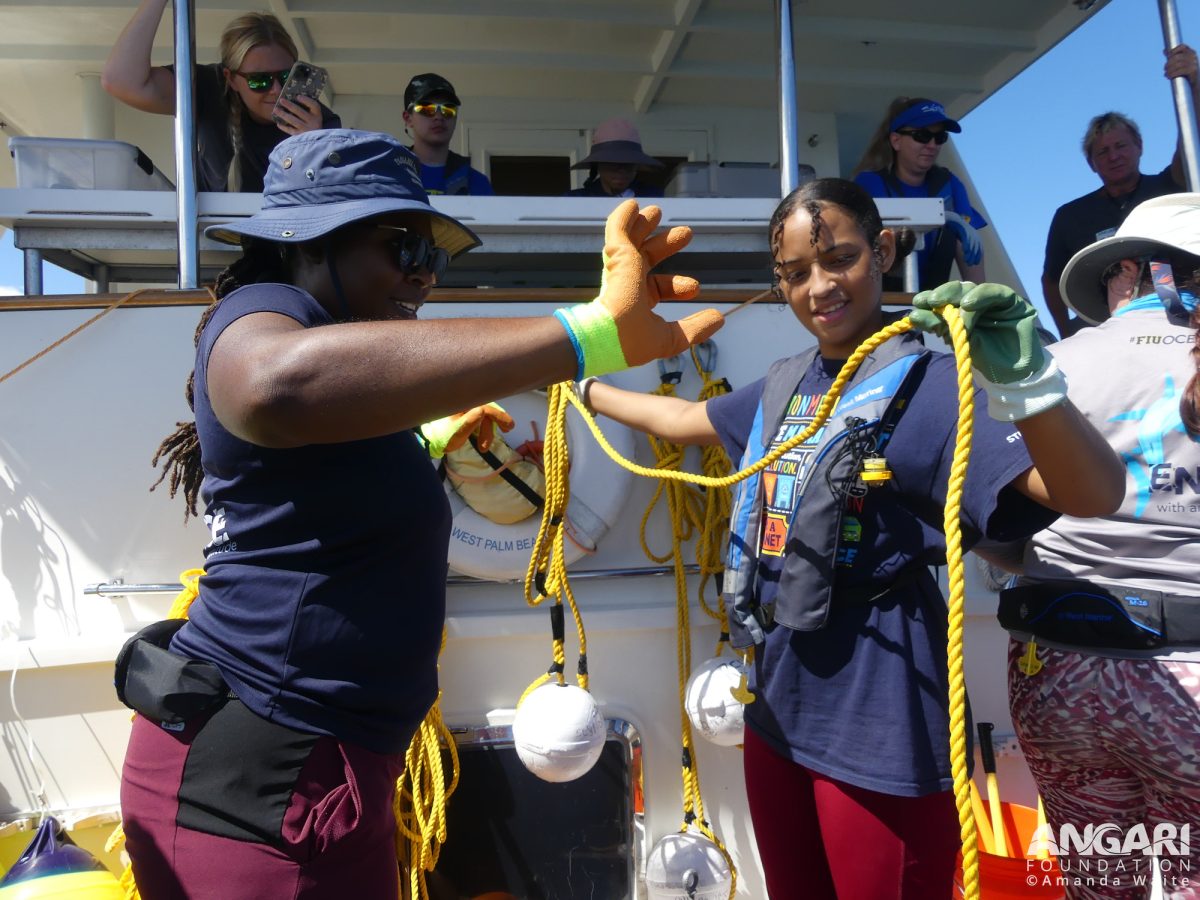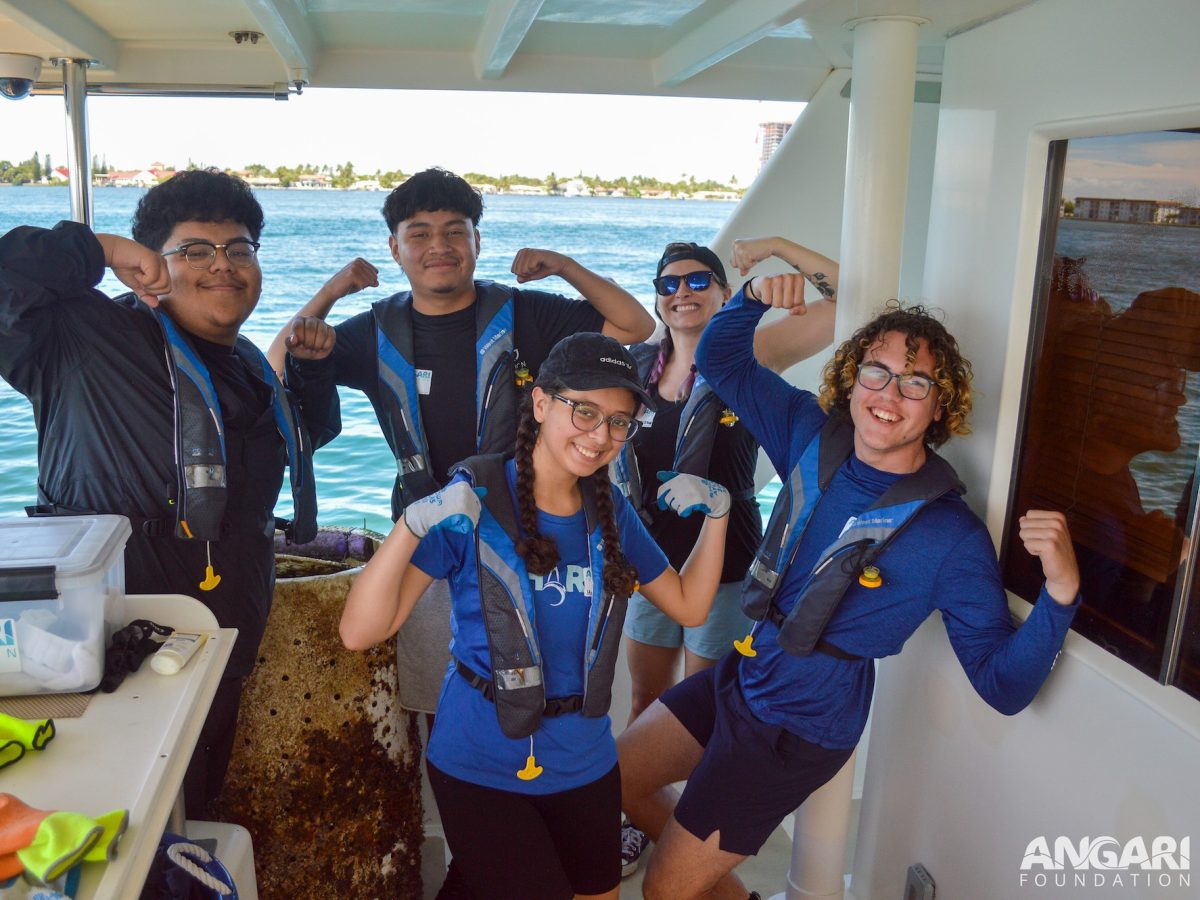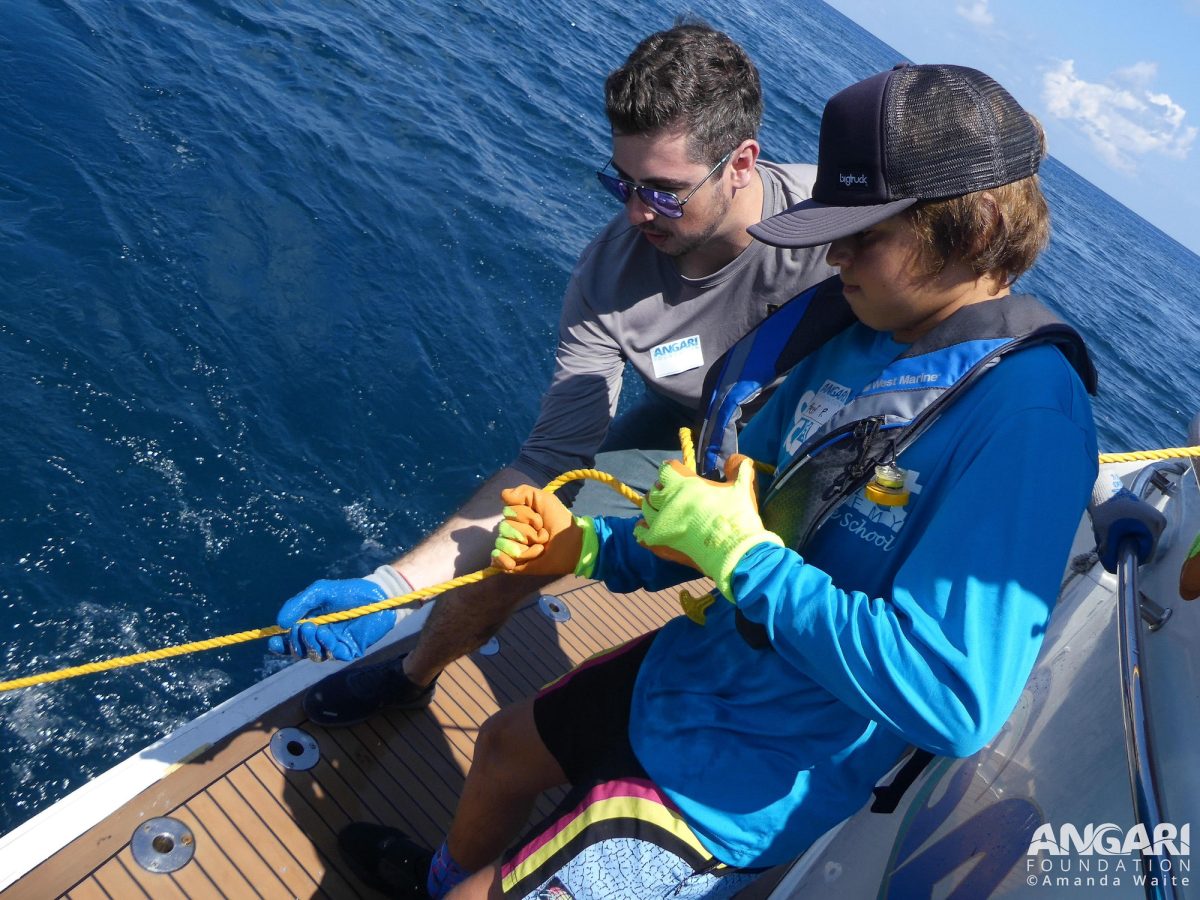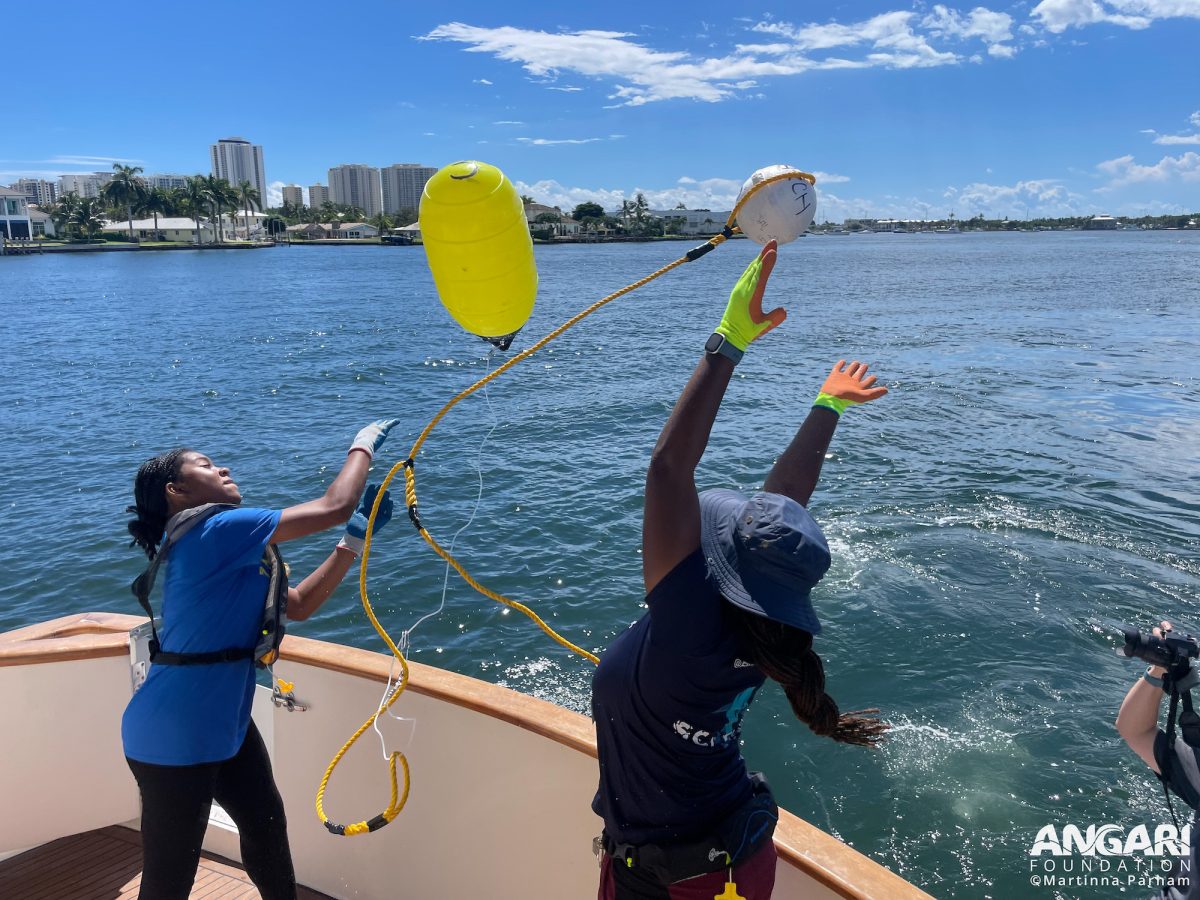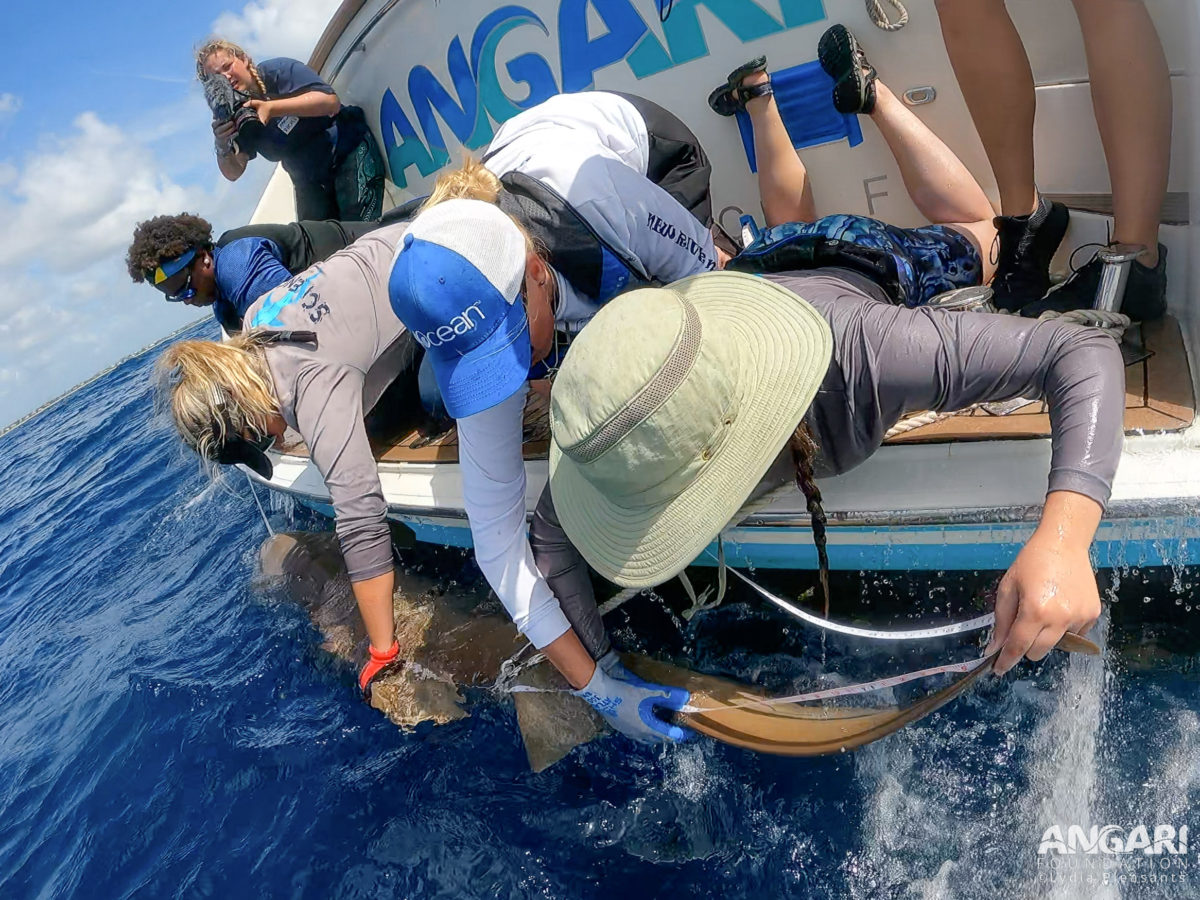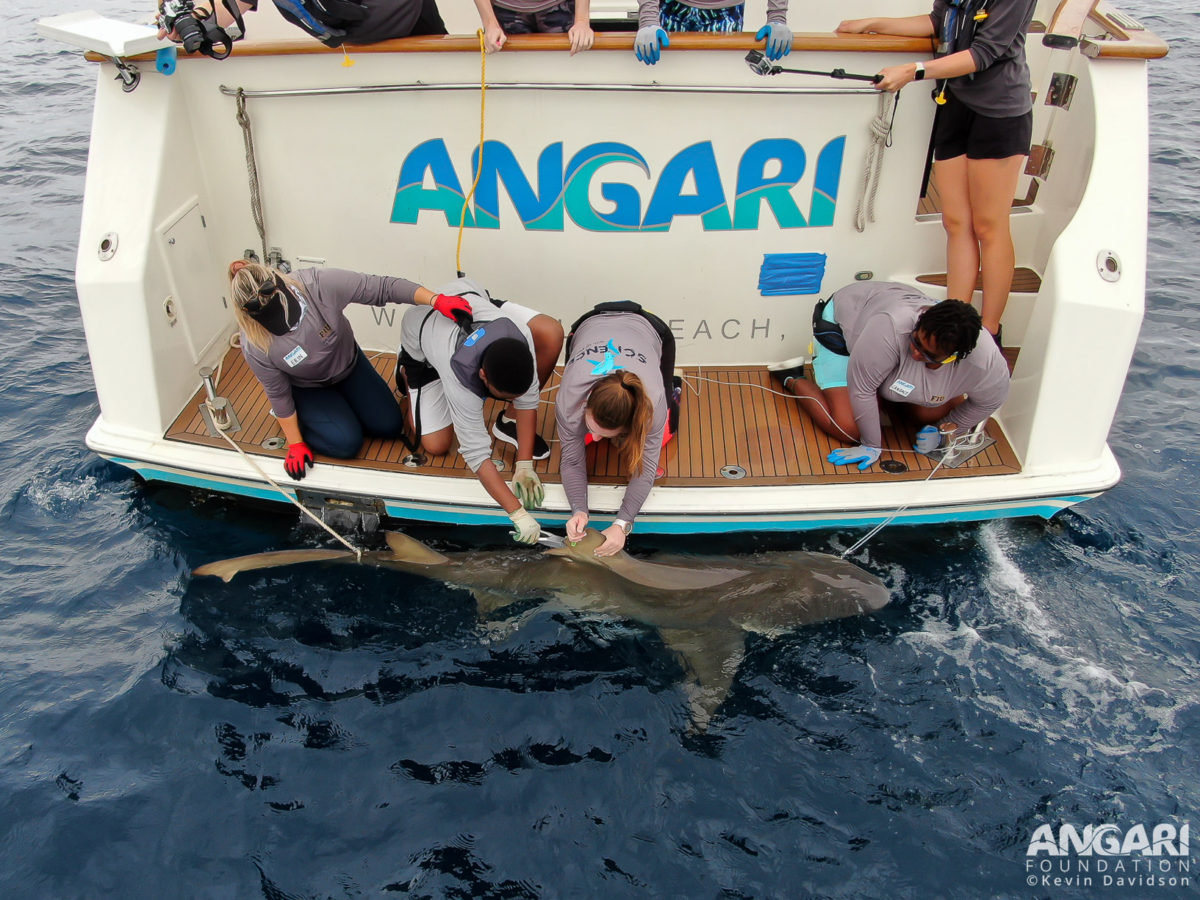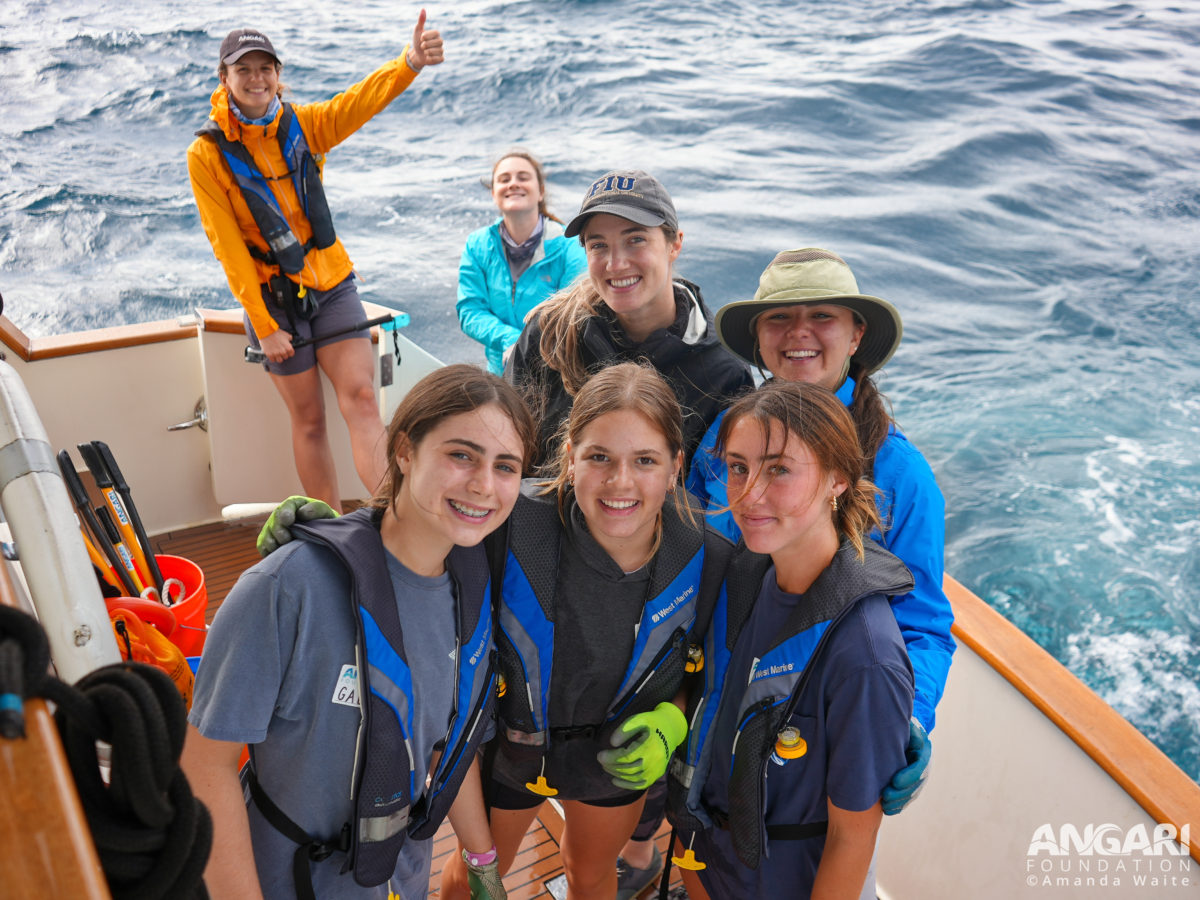 [All sharks were fished for, caught, studied and released for research purposes under Florida permits held by FIU scientists.]
ANGARI Foundation has teamed up with researchers from Florida International University to immerse youth and educators in hands-on marine science onboard our 65-foot research vessel, R/V ANGARI. Our Coastal Ocean Explorers: Sharks program features full-day at-sea expeditions for educators and youth ages 12 to 18 departing from Palm Beach County, Florida, as well as accompanying onshore educational programming delivered via scientist visits to schools.
Program participants receive instruction and training in relevant marine science field methods and ecological concepts before gaining firsthand experience on the water, working side-by-side with professional scientists and vessel crew to fish for, tag and collect valuable data in support of shark research and conservation. Additionally, participants gain experience with baited remote underwater video system (BRUVS) surveys, deploying a rig in the Lake Worth Lagoon to study local marine life, and practicing their species identification and population abundance skills.
Coastal Ocean Explorers: Sharks FAQs