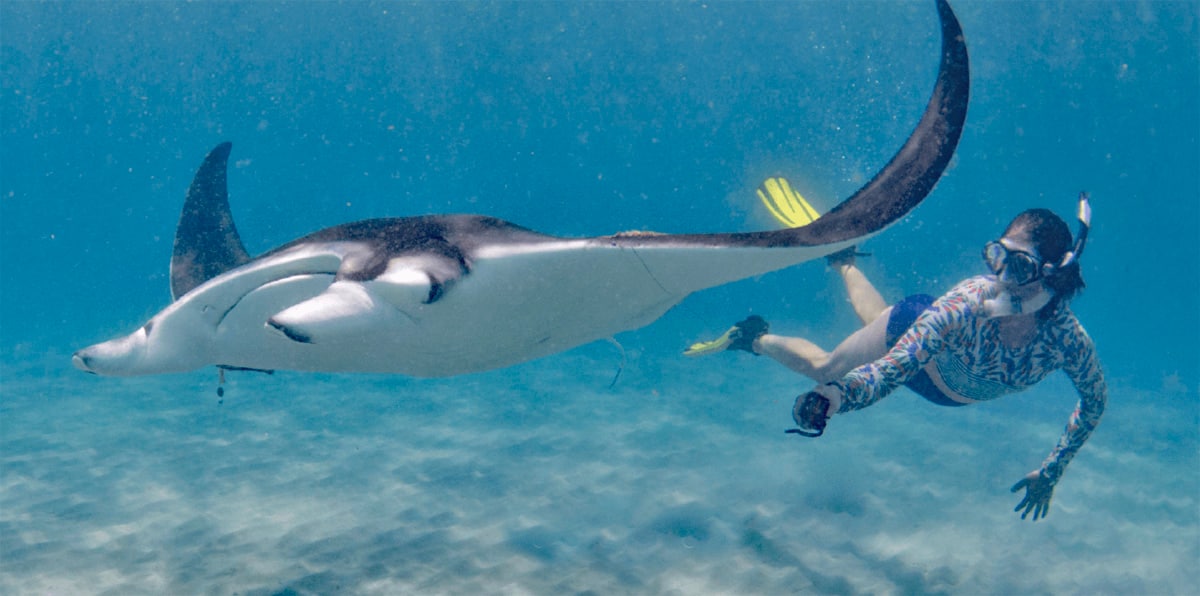 FAU graduate uncovers first urban nursery ground for mantas off South Florida coast
FAU alumni Jessica Pate, founder of the Florida Manta Project, is the only scientist studying manta rays in Florida and has uncovered the first urban nursery ground right here in South Florida. In 2018, manta rays were added to the endangered species list.
---
Original Article Below Published: September 3, 2020 in the National Geographic
📸: Bethany Augliere
By: Haley Cohen Gilliland
Puttering up and down Juno Beach, Florida, atop an ATV, scanning the sand for endangered sea turtle tracks, Jessica Pate noticed a giant black shadow moving through the shallow water.
On closer inspection, she was shocked to discover a manta ray. An avid diver and biologist, Pate knew people who had swum with these huge fish in Indonesia or Hawaii—but never in the busy coastal waters of South Florida, which is home to more than six million people.
Intrigued by her encounter in 2010, Pate searched for scientific literature on the South Florida manta ray population, but found just one paper from 1998. So she set out to change that.
For more than three years, from 2016 to 2019, Pate surveyed South Florida waters for the graceful swimmers, ultimately identifying 59 individuals, which the researchers have dubbed "urban mantas."
"We have seen manta rays swimming in front of President Trump's Mar-a-Lago and Jimmy Buffett's Margaritaville resort," Pate says, adding that high-rise condo residents in Miami have reported several manta ray sightings while at home during the pandemic.
Beyond their cosmopolitan lifestyle, the Florida rays are notably almost all juveniles, based on the lack of mating scars on females and the small sizes of the males' claspers, or genitalia.
In a new study, released this week in the journal Endangered Species Research, Pate and colleagues show strong evidence that South Florida has a nursery ground for manta rays—only the third ever found. Manta nurseries tend to be food-rich and relatively free from predators, allowing the young animals to safely grow.
See More [National Geographic]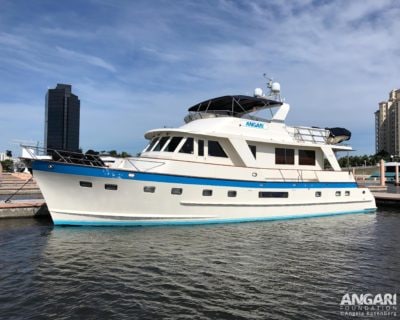 ANGARI Foundation Deep Dive featured articles share significant scientific research and marine science news of today. The Foundation operates the oceanographic research vessel R/V ANGARI for charter out of its home port in downtown West Palm Beach in Palm Beach County, Florida with the goal of advancing our understanding of the ocean environment and educating our community.