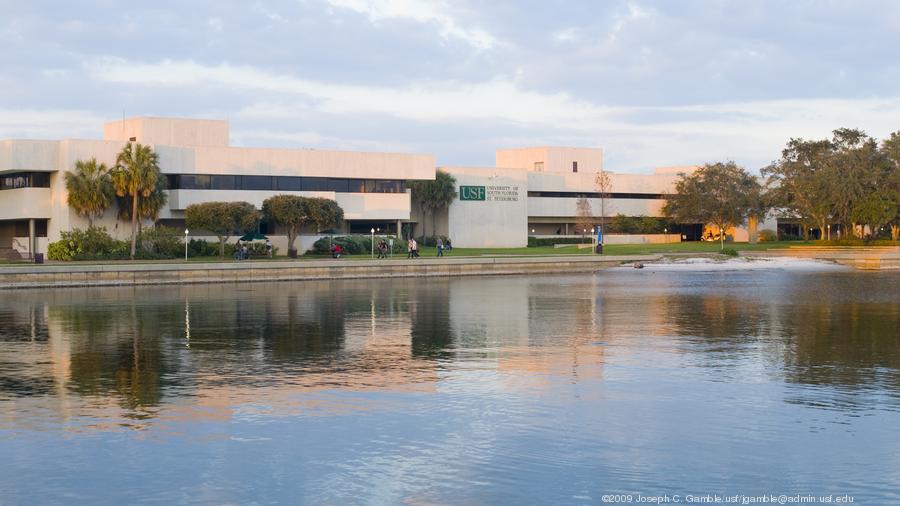 USF partners with NOAA to map the world's oceans
University of South Florida College of Marine Science and NOAA have entered a multi-million dollar agreement to map the ocean floor and coastal zones of the Gulf of Mexico.
---
Original article published: October 19, 2020 in Tampa Bay Business Journal
📸: Joseph C. Gamble
By Lauren Coffey – TBBJ & Inno Reporter
The University of South Florida's College of Marine Science has entered into a $9 million agreement with the National Oceanic and Atmospheric Administration.
The college of Marine Science, located on USF St. Petersburg's campus, will work with NOAA's Office of Coast Survey through a five-year agreement to launch the Center for Ocean Mapping and Innovative Technologies. The center will be located on USF St. Pete's campus and use new technologies to map ocean and coastal zones.
"This partnership between the University of South Florida and NOAA will enable us to deliver detailed maps of the seafloor in the Gulf of Mexico," Tom Frazer, dean of the College of Marine Science, said in a statement. "A surprisingly small percentage of the world's oceans have been adequately mapped. The mapping products generated from this collaborative effort will help us to better understand important ocean processes and sustainably manage the rich array of natural resources found in the Gulf."
The new center will use technologies such as underwater robots and satellites and autonomous surface vessels to create the ocean maps. Steve Murawski, St. Petersburg's Downtown Partnership-Peter Betzer endowed chair of oceanography and USF professor, will serve as the new center director.
See More [Tampa Bay Business Journal]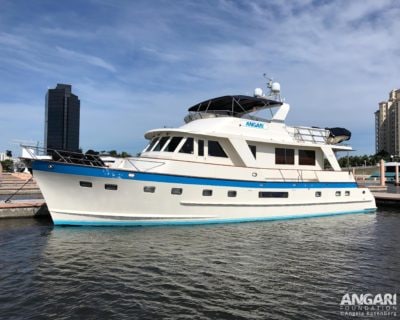 ANGARI Foundation Deep Dive featured articles share significant scientific research and marine science news of today. The Foundation operates the oceanographic research vessel R/V ANGARI for charter out of its home port in downtown West Palm Beach in Palm Beach County, Florida with the goal of advancing our understanding of the ocean environment and educating our community.