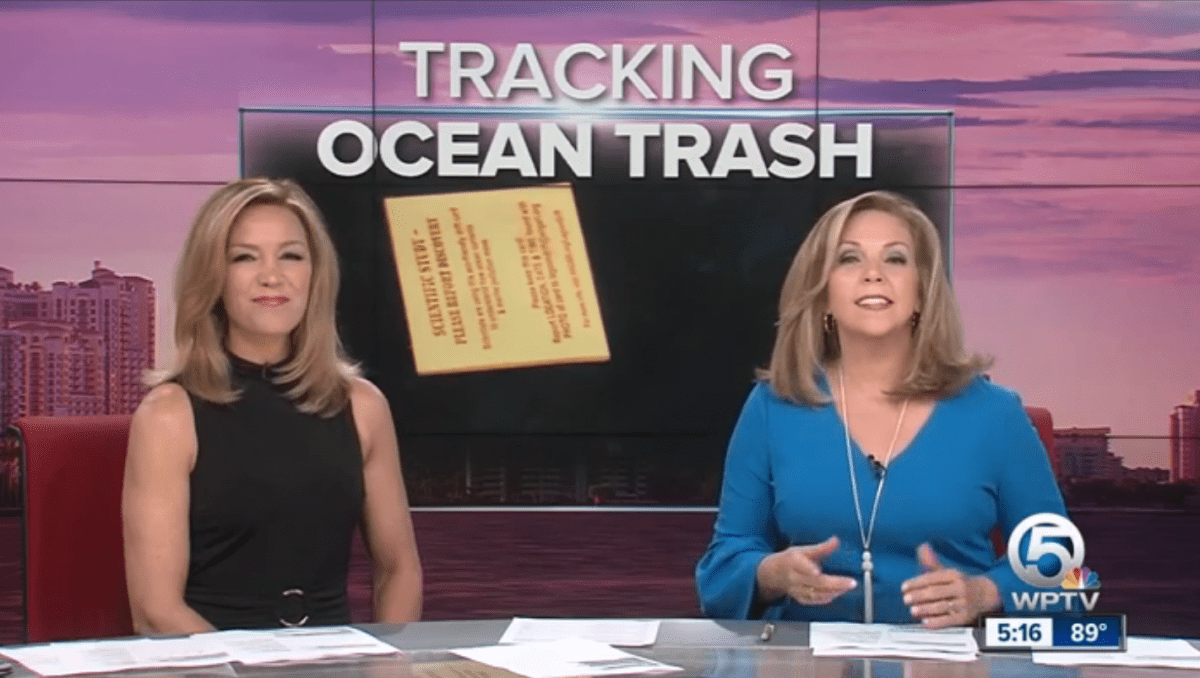 Tracking ocean trash with Lagoon Drift on WPTV Channel 5
Journalist Alanna Quillen from WPTV joined ANGARI Foundation President Angela Rosenberg and Director of Science Education & Advancement Amanda Waite onboard R/V ANGARI to talk about Lagoon Drift. Now in its third round in Palm Beach County, this citizen science project brings together local partner organizations to engage and involve the community in the study of marine debris as it moves in and around the Lake Worth Lagoon.
Watch the full segment and interviews which aired on WPTV News at 5 online.
And visit www.angari.org/lagoondrift to learn more about the project and all the partners involved – CARTHE, Conniston Middle School, Cub Scout Pack 141, Forest Glen Middle School, Friends of Palm Beach, Keep Palm Beach County Beautiful, LagoonFest, Lake Worth Lagoon Initiative, Manatee Lagoon – An FPL Eco-Discovery Center, Norman Gitzen Gallery, Palm Beach Central High School, Quest Workspaces, Sea to Shore Alliance, Surface 71, and Wellington Landings Middle School.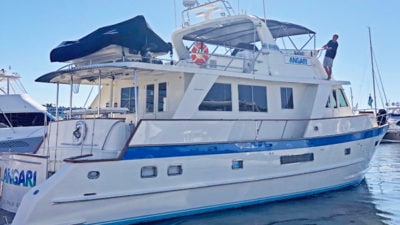 ANGARI Foundation operates an ocean science research vessel R/V ANGARI for charter out of our home port in West Palm Beach in Palm Beach County, Florida with the goal to advance the understanding of our oceans and educate and inform the public.