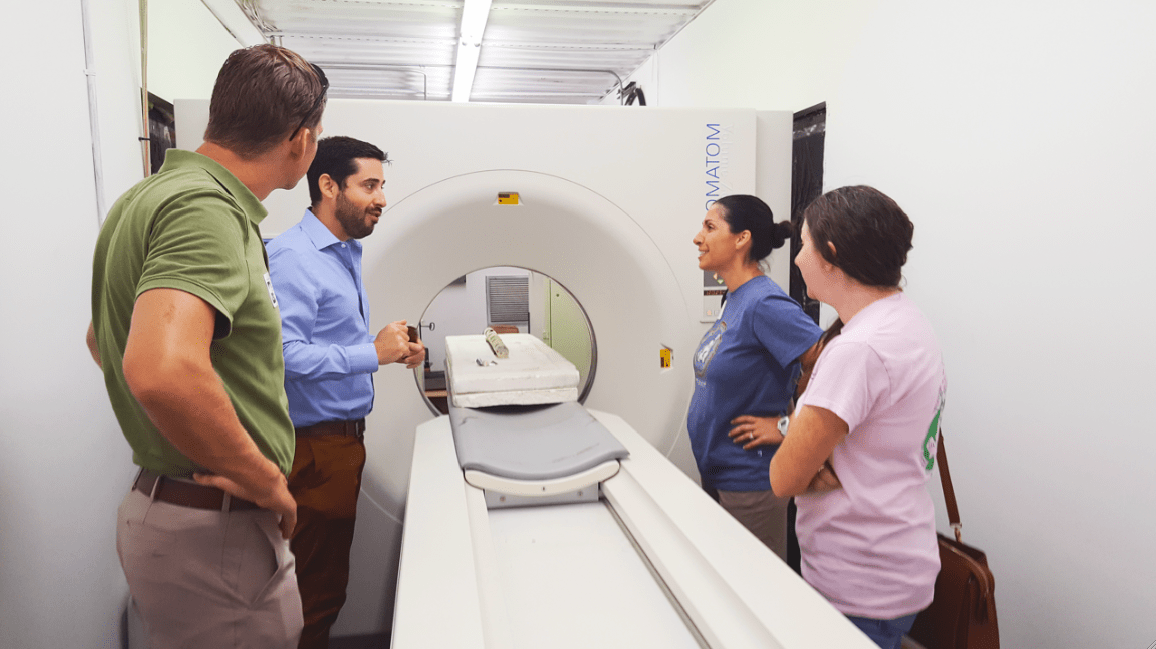 ANGARI Foundation Hosts Generation Ocean: Coral Reefs Educator Summit
August 2–3, 2018 marked ANGARI Foundation's Generation Ocean: Coral Reefs Educator Summit. During this summit, educators Stephanie Killingsworth, Melissa Schmersahl, and Christine Williams of Conniston Middle School and Drew Gossen from Oklahoma State University came together to work on lesson development for the Foundation's new 360/virtual reality (VR) film, Generation Ocean: Coral Reefs.
Day 1 of the Educator Summit was spent in ANGARI Foundation's West Palm Beach office and began with introductions and an overview of the program objectives. Led by the Foundation's Director of Science Education & Advancement, Dr. Amanda Waite, the participants then spent time reviewing and discussing virtual reality and augmented reality technology, as well as classroom integration of 360/VR film. After viewing Generation Ocean: Coral Reefs in VR headsets, the rest of the day was spent developing lesson ideas for engaging students in coral science; this included discussions of educational standards to be met and potential methods for researching and assessing the impact of the 360/VR experiences on student learning and engagement.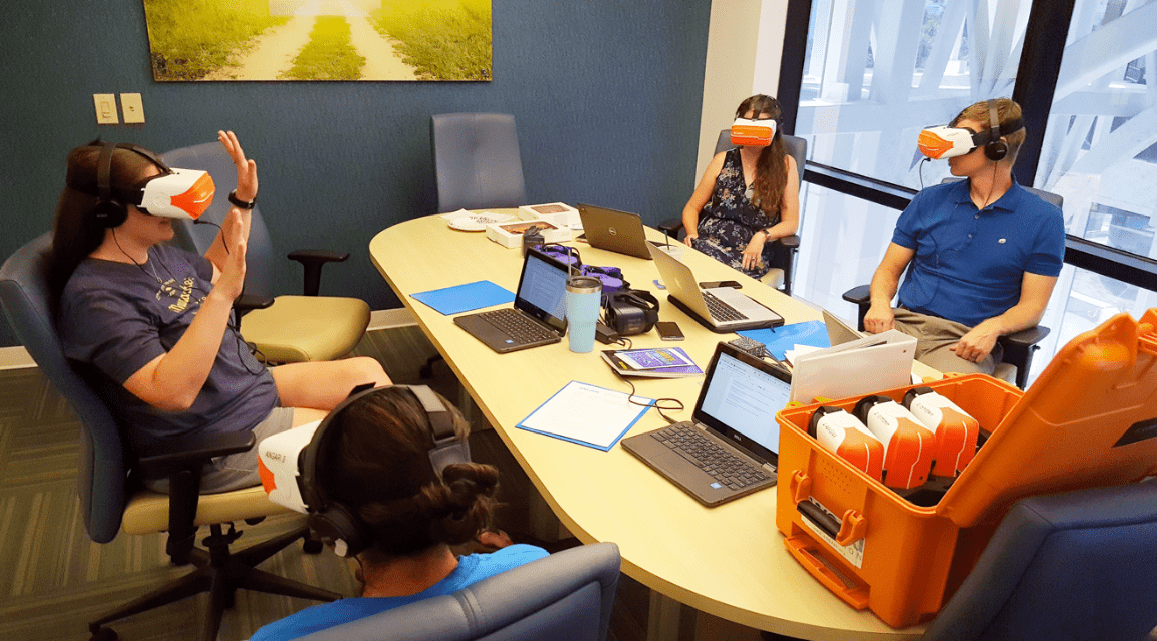 Day 2 of the Summit took the participants to Virginia Key, Florida and the National Oceanic and Atmospheric Administration's Atlantic Oceanographic and Meteorological Laboratory (NOAA AOML) and University of Miami's Rosenstiel School of Marine and Atmospheric Science (RSMAS). The educators received a private tour of the coral research facilities and ongoing experiments from scientist (and star of Generation Ocean: Coral Reefs) Dr. Ian Enochs and members of his team, including Dr. Catalina Aguilar, Nate Formel, and Graham Kolodziej. A group lunch was followed by Q&A and an in-depth discussion of the educators' lesson ideas and data/resource needs to bring authentic coral reef research experiences to the classroom.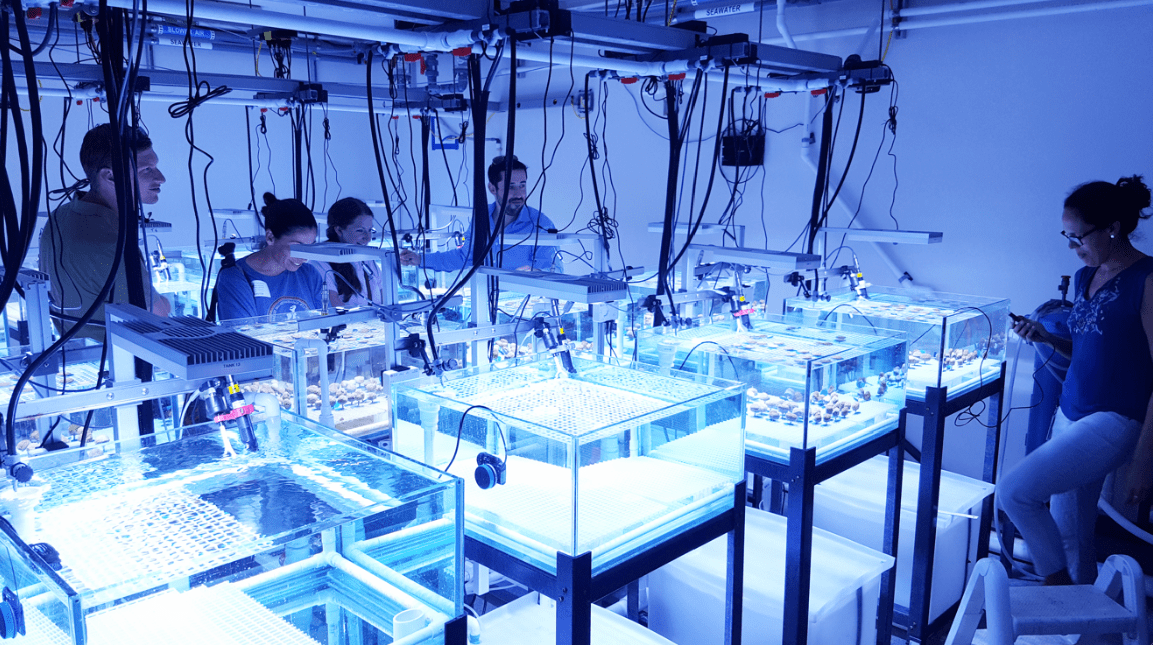 The educators departed Virginia Key with an improved understanding of, and appreciation for, the field and laboratory investigations of the NOAA/RSMAS research team featured in the Generation Ocean: Coral Reefs film and strategies for translating this science into the classroom. With several great lesson plans in production, the Educator Summit was certainly a success. Everyone left enthusiastic and well-equipped to move forward and effectively bring virtual reality and coral reefs to their students.
Lessons will begin to run in participating classrooms in the coming months before being posted to the ANGARI Foundation website for teacher access and download at no cost. If you would like to be kept up to date on lesson availability and our other educational programs, please register here. In the meantime, anyone can experience all ANGARI Foundation 360/VR films at: https://angari.org/film/
To learn more about ANGARI Foundation's Generation Ocean film series, click here.