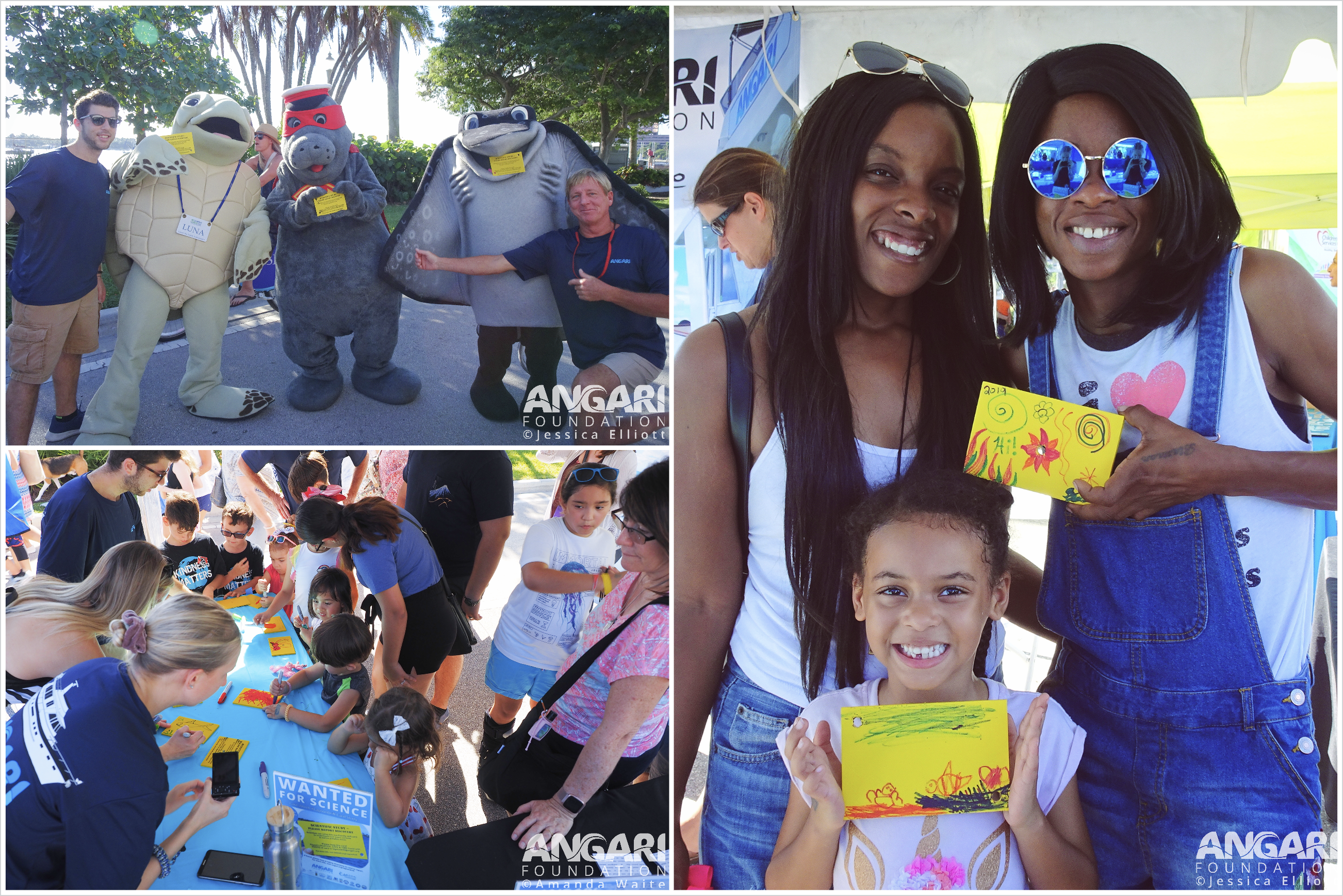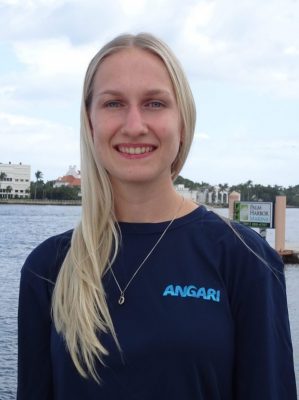 By Jessica Elliott – Fall 2019 Intern
As the Fall 2019 Intern for ANGARI Foundation, one of my assignments was preparing for and exhibiting at LagoonFest. LagoonFest is an annual festival that takes place in West Palm Beach, FL. On the day of the festival, different organizations, non-profits, and conservation agencies gather and set up tents along the road. These tents have educational information or activities for adults, some handout stickers for kids or provide kid-friendly activities, but most of it is based on conservation or wildlife topics.
As the ANGARI intern, part of preparing for the 2019 LagoonFest was to create social media posts to alert the public of the event, in the hope that they will attend on the day of the festival. These social media posts went out on multiple platforms such as Facebook, Instagram, Twitter, etc., and are critical in the advertisement of ANGARI as well as the LagoonFest event. For LagoonFest 2019, ANGARI Foundation was highlighting their Lake Worth Lagoon Drift Card Study so another important aspect of prepping for the day was painting Lagoon Drift cards. I was tasked with painting these cards with non-toxic paint, which was a nice break from working on a computer, and painting is very satisfying work. After the LagoonFest event, ANGARI and their partners released the eco-friendly drift cards into the Lake Worth Lagoon to study how marine debris moves in the water way.
The day of LagoonFest was a very organized and smooth-running day. The ANGARI tent had 5 people exhibiting at it (including myself) and with this small team we were able to run our tent very easily and even allow our crew to walk around and view the other tents in shifts. We provided information to the public about who and what ANGARI is, as well as explained our Lagoon Drift Card Study to many people, involving them in science of the study. A big part of what we did that day was encouraged the public to decorate our drift cards with non-toxic Sharpies. This got them involved in the citizen science project and helped them learn about the importance and impacts of marine debris.
LagoonFest as a whole, was a big part of my internship, and one of the most fun parts. I was able to interact with the public and get them interested in science. It is often hard to find outlets that allow you to educate the public about science in a fun way, and LagoonFest was definitely a great outlet for this.