My First Month with ANGARI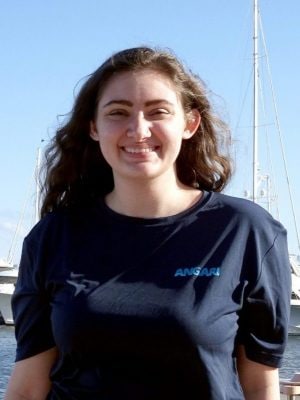 By Kayla Windelspecht – Spring 2020 Intern
What I noticed most when I first stepped out of my car into the air of southern Florida was the weather; cloudless and sunny, with temperatures in the mid-seventies. I had just driven over twelve hours from Boone, North Carolina, which received sleet and snow the day I left. Now I felt as if I had somehow driven through the rest of winter and spring straight into June, and I couldn't help but see this as a good sign for my next few months in West Palm Beach as an ANGARI Foundation intern.
I graduated from North Carolina State University in August 2019 with a major in biology. During my time at NC State, I interned with Inspire Edventures, which conducts educational expeditions and research in Belize. Using motion-activated trail cameras in the area around the Sleeping Giant Rainforest Lodge, Inspire Edventures recorded photographs of several jaguars active in the area, as well as other animals including cougars, ocelots, and tapirs. These pictures were shared with organizations dedicated to wildlife preservation across Central America, such as the Jaguar Corridor Initiative and Belize Zoo. I had two main duties as an intern for Inspire Edventures; the first was to go through the raw data from the trail cameras to flag any pictures of interest, and the second was to assist in creating educational materials to explain the research and targeted species. In addition to helping conduct research, Inspire Edventures wanted to ensure straightforward access by the public to the scientific data revealed.
The year after my internship with Inspire Edventures, I began working in the lab of Dr. Brad Taylor, an applied ecologist with research focusing on freshwater aquatic ecosystems. Much of this research involved both direct and indirect effects of humans on these environments. One graduate student working in Dr. Taylor's lab studied invasive Didymosphenia geminata, or "didymo," algae blooms; another focused on rebuilding the ecology and insect populations of restored streams. Both raised the questions of how much human behavior impacts the environment, and what actions can be taken to protect it.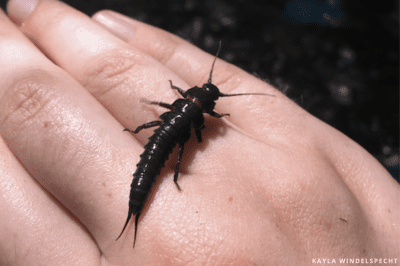 My studies at NC State helped focus two main career goals; biology, specifically the fields of conservation and ecology, and science communication. I began looking for career opportunities in these fields shortly after graduation and found an internship position with the ANGARI Foundation. ANGARI's mission statement, committing to both facilitating marine research and encouraging community involvement, immediately grabbed my interest. I felt that this was perfectly in line with what I wanted to pursue.
I moved to West Palm Beach in January 2020. My first few weeks as an ANGARI Foundation intern were mostly spent bringing me up to speed with the workings of the foundation, what would be expected of me as an intern, and what I could expect going forward. One of the programs I learned to use was Keela, a customer relationship management (CRM) database used to organize contacts. Another task was creating posts for social media, including for holidays like World Wetlands Day and World Whale Day; you may see some of the posts I have written on ANGARI's Facebook, Twitter, and Instagram pages! The research vessel ANGARI departed for Expedition 33 shortly after I first arrived. Not long after, preparations began for the first of several "event days," and I was given a crash course on how to operate Class VR's virtual reality headsets to present ANGARI's 360/VR film Generation Ocean: Coral Reefs.
Work through an ANGARI Foundation internship doesn't all take place in the office. More recently, groundwork has begun for the Lake Worth Lagoon Drift Card Study (Lagoon Drift) – a recurring citizen science experiment with its sixth event set for April of this year. During Lagoon Drift, over 200 biodegradable drift cards are released into waterways around the Lake Worth Lagoon. The drift cards are painted bright, eye-catching colors with nontoxic, VOC-free paint and stamped with instructions on how to report them if they're found. The locations of the recovered cards are then mapped and used to gather information on the currents and water patterns of the area. Though the Lagoon Drift event is well over a month away, the drift cards themselves have to be prepared well in advance – a process occupying several days of cutting, sanding, painting, and stamping, all done outside sitting in the sunshine.
My internship with ANGARI Foundation continues until May 2020, and I hope to continue learning new skills and experiences all the way through!