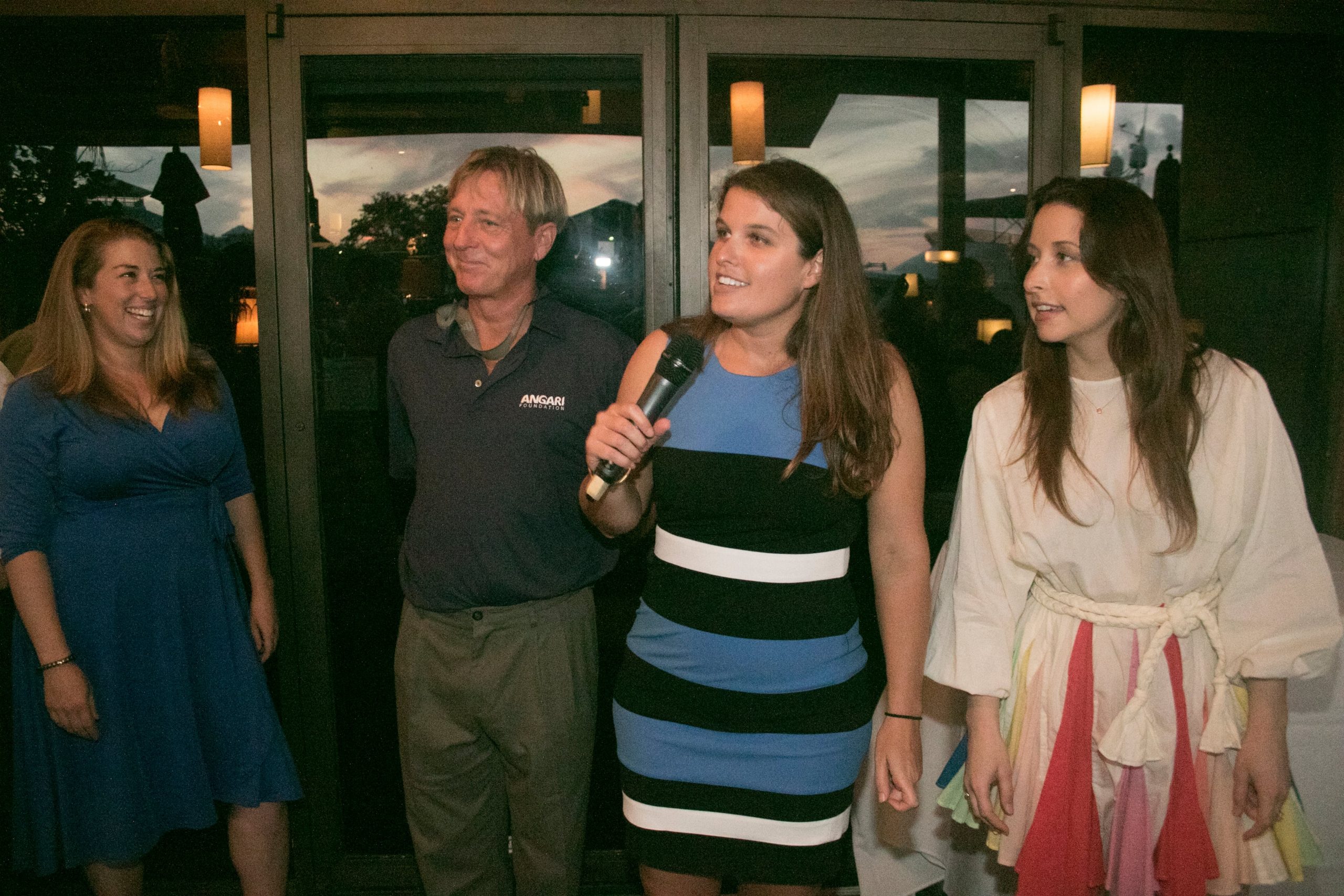 ANGARI Foundation Celebrates 2-year Anniversary
On April 6, 2019 ANGARI Foundation hosted its 2-year anniversary celebration at Seasons 52 restaurant in Palm Beach Gardens, Florida. The venue is located on the intracoastal waterway and provided a private dock for R/V ANGARI to tie up for the evening.
Upon arrival, guests were greeted with champagne and wine and then received guided tours of the research vessel. The evening continued on the outdoor patio with live music, food and plenty of conversation. Midway through the evening, ANGARI Foundation President Angela Rosenberg welcomed everyone and introduced the ANGARI Board of Directors and staff. Angela Rosenberg and Kari Rosenberg, ANGARI Foundation VP of Production, spoke about the many successes of the Foundation since the vessel christening and launch event two years prior. A short film was shown highlighting the Foundation's marine science research and education programs.
R/VANGARI has had over 100 scientists onboard researching coral reefs, sea turtles, sharks, water quality and more. We are quickly approaching our 30th expedition, which will be completed this summer. Additionally, hundreds of students and teachers have benefitted from hands-on experiences at sea and our classroom lessons, and thousands of people have been reached through community events, citizen science projects and our "Generation Ocean" film series.
ANGARI Foundation would like to thank all the event sponsors: Mendol USA, Morton's The Steakhouse, Palm Harbor Marina, Tom Serio Photography, and Yacht Kingfisher.