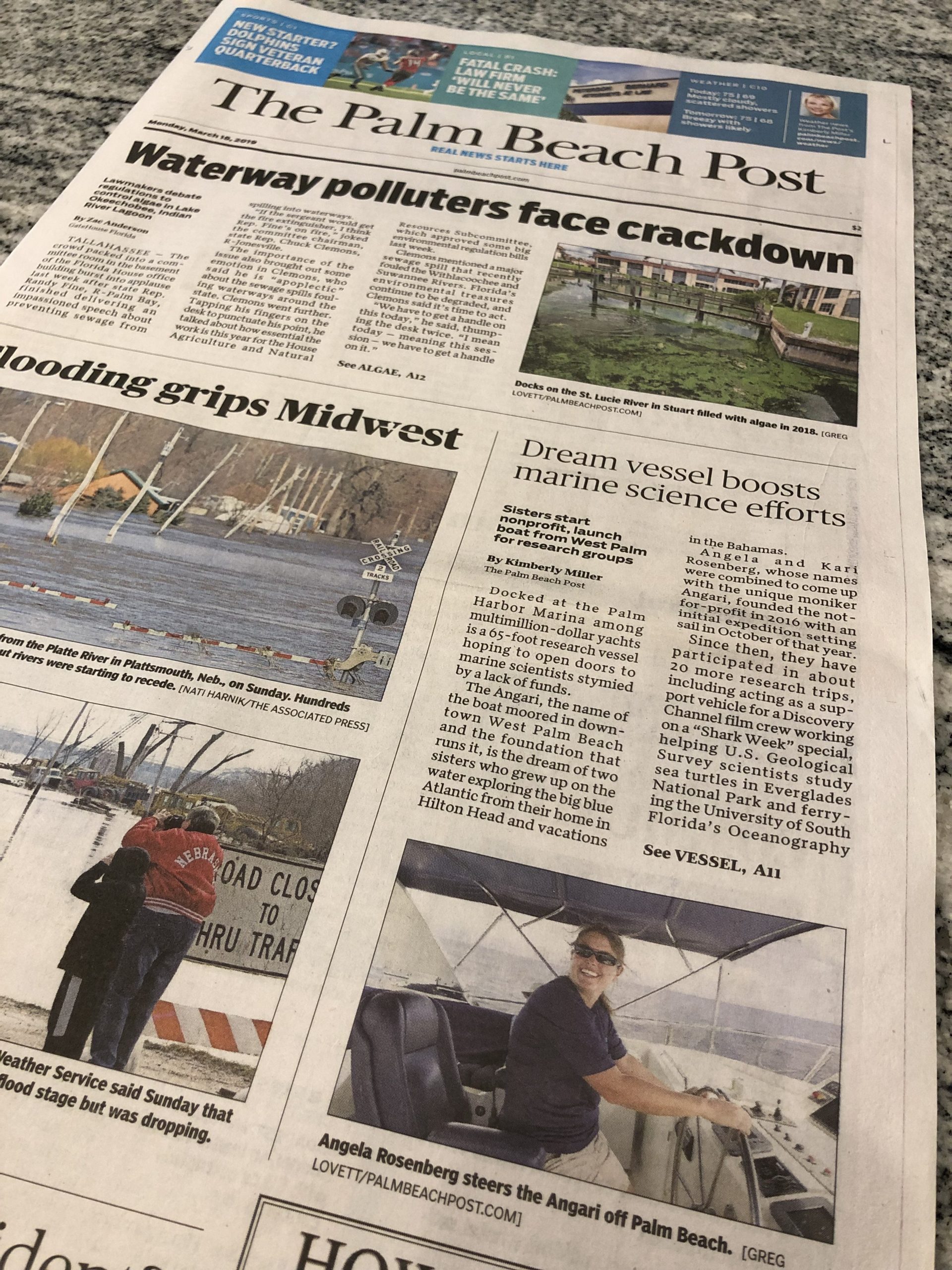 ANGARI Foundation makes front page of The Palm Beach Post
We are thrilled to be featured on the front page of today's The Palm Beach Post newspaper and would like to thank Kim Miller and Greg Lovett for helping to share our story. You can read the entire article online on The Palm Beach Post's website.
Journalist Kimberly Miller and photographer Greg Lovett were onboard R/V ANGARI during Expedition 22 as part of a media opportunity to join scientists in the field conducting local shark research. ANGARI Foundation was pleased to host the day and unite scientists with the media as part of the Foundation's mission to create a global community that is interested, knowledgeable and invested in marine and environmental sciences by directly supporting research initiatives that foster a greater trust and dialogue between scientists and the public. ANGARI Foundation plans to continue to offer opportunities for media to come aboard to observe marine science research firsthand.