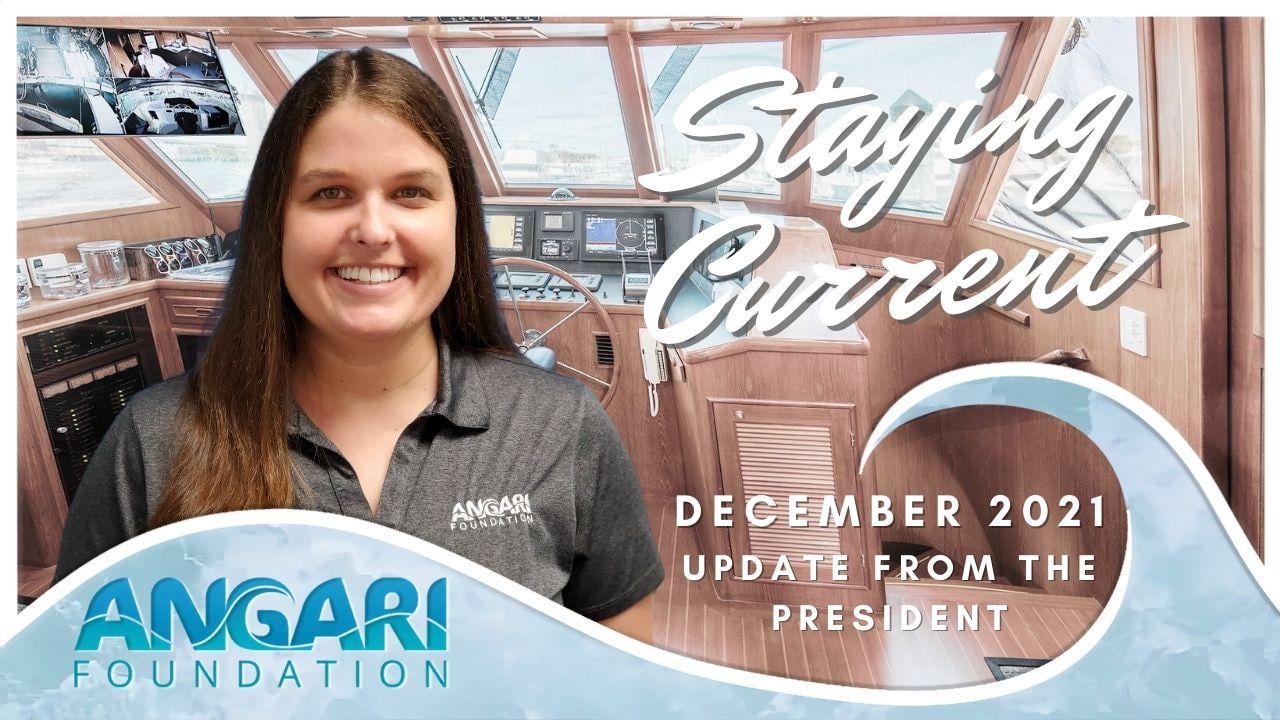 Update from the President – December 21, 2021
It's our last update of 2021, and we're simultaneously wrapping up a successful year and getting ready for what's to come in 2022. So, let's recap. There's a lot to celebrate, and we couldn't have done it without you!
From concluding the year with our 42nd expedition and 21 virtual education programs to returning to in-person events and completing our 6th drift card citizen science experiment, we're finishing this year with an exciting vision and bright outlook for 2022.
I hope you enjoy my final video update of 2021. Thank you for being a part of our success and making this year possible. From everyone at ANGARI, we wish you a wonderful holiday season and a happy new year!
Angela Rosenberg
President, ANGARI Foundation