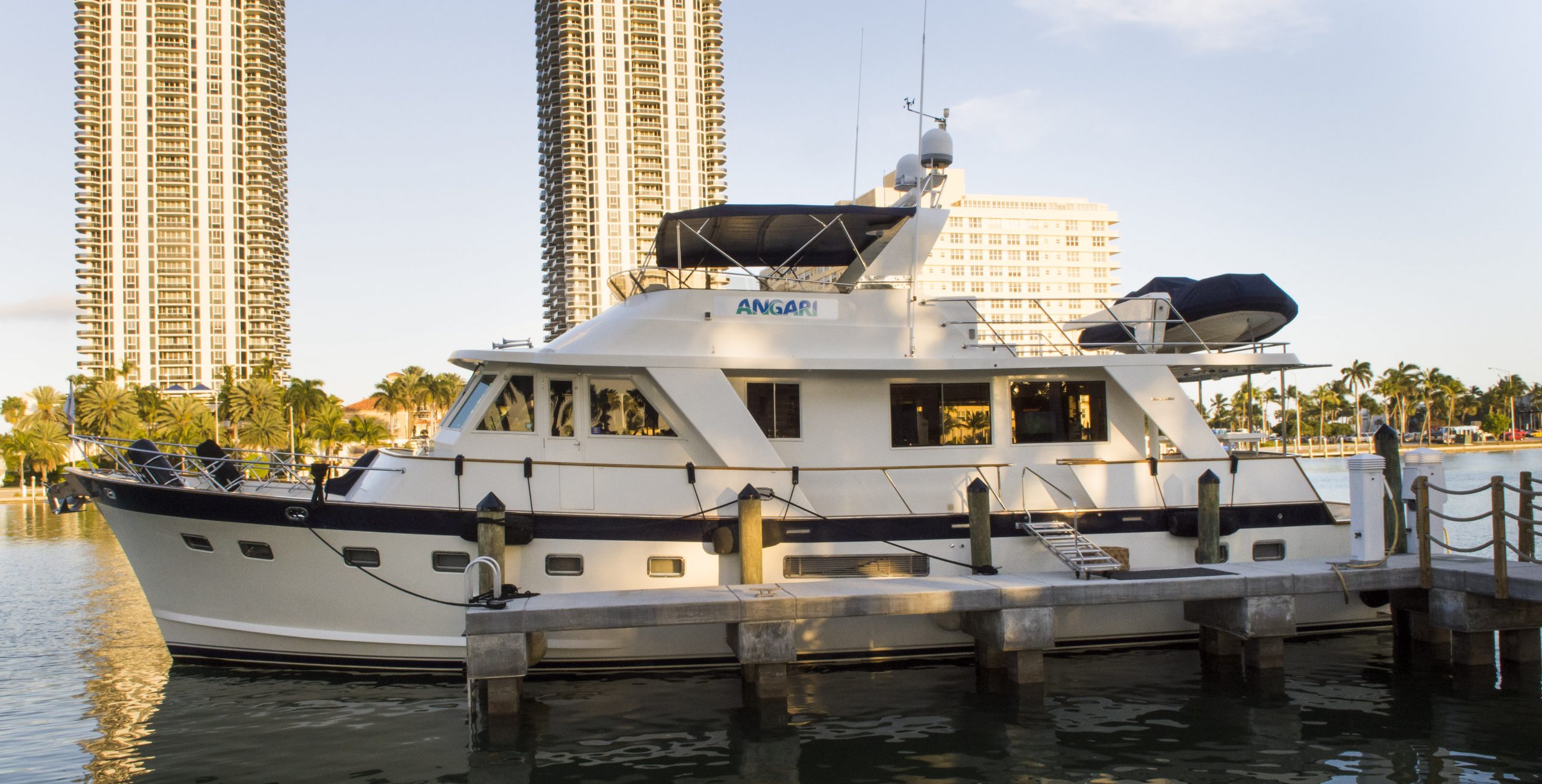 Family's Passion for the Ocean Drives New Marine Science Foundation
West Palm Beach, Florida (March 14, 2017) – ANGARI Foundation, a 501(c)(3) private operating foundation, launches in West Palm Beach, FL with a mission to actively support marine science research and to strengthen bonds between the scientific community and the public through innovative educational programs and hands-on experiences.
The Foundation's programs center around its 65-foot Grand Alaskan research vessel R/V ANGARI, which has been refitted and equipped specifically for use in marine science research and education. Its founders, the Rosenberg family, have a proven history of supporting marine science, and their combined experiences in marine science research, yachting, film and business led them to begin this new venture. "Our goal is to offer a very capable and comfortable research vessel to marine scientists at affordable rates, and to then share the activities and findings of these expeditions with students, teachers and the local community. We want to increase communication between scientists and the public," said Angela Rosenberg, ANGARI Foundation President.
While supporting marine science research is a primary goal of the Foundation, its educational initiatives are equally as important. ANGARI Foundation Vice President of Production Kari Rosenberg is leading the nonprofit's film components, including work on several virtual reality episodes, which will provide students with first-hand field experiences at sea without leaving the classroom. Working with Florida teachers, the Foundation is developing standards-aligned lessons to unite the classroom with scientific methods in the field, real world marine science research projects and the ocean environment. All lessons and VR experiences are made available to educators at no cost.
---
About ANGARI Foundation
ANGARI Foundation is a 501(c)(3) private operating foundation established in 2016 by Chris, Lee, Angela and Kari Rosenberg and headquartered in West Palm Beach, FL. The Foundation is dedicated to creating a global community that is interested, knowledgeable and invested in marine and environmental sciences by directly supporting research initiatives that foster a greater trust and dialogue between scientists and the public. ANGARI Foundation also uses innovative technology, film and other media to raise awareness and strengthen science education. Many of the Foundation's primary initiatives involve R/V ANGARI, a 65-foot vessel that serves as an exceptional research and education platform. For more information visit www.angari.org.
Media Contact:
Angela Rosenberg
media@angari.org
Tel:  305-299-4458