The Florida Manta Project, Digital Life 3D and ANGARI Foundation worked together to collect measurements, photographs and videos of manta rays in order to accurately build and animate a 3D manta ray model.
Palm Beach County and Martin County, Florida
Lead by Florida Manta Project scientist Jessica Pate, the expedition team spent 5 days conducting manta ray research off of Palm Beach County and Martin County, Florida. Scientists used drones to observe and identify marine animals, including sharks, fish and rays, from above. When a manta ray was spotted, researchers carefully approached the animal via small boat. Once on site, the first researchers in the water observed the manta ray's behavior, identified the individual if known, collected photos and made measurements using laser photogrammetry. When possible, the manta ray was also equipped with a tracking tag (e.g. satellite, acoustic).
Once valuable data and measurements were collected, additional team members captured video footage of the manta's behaviors. All of these data will be combined by Digital Life 3D to accurately build and animate a 3D model of a juvenile manta ray. While eight individuals were identified during the expedition, only one will be chosen to model. The final result will be used as an invaluable resource for educators, scientists and conservationists.
ANGARI Foundation and Digital Life also worked together on a prior expedition to create an accurate 3D model of the great hammerhead shark Nemesis.
In order to better understand the geographical habitat of local manta rays, the expedition team regularly sampled the water column using plankton tows. Zooplankton is a main component of a manta ray's diet, and its presence may be correlated to the animals' behaviors and migration practices. During the five days, 19 plankton samples were collected offshore from Palm Beach to Port St. Lucie.
Additionally, while observing marine life from a drone, researchers often get the opportunity for unexpected wildlife sightings. During one of this expedition's aerial drone surveys, the scientists were delighted to come across and capture on film rarely observed eagle ray mating behavior. This observation will provide new insights into ray research and further understanding eagle ray behaviors.
Special thanks to Kenneth S. Morton who made this expedition possible and assisted with field support, and to Jonathan Bayuk for fiscally sponsoring the Digital Life model.
EXPEDITION LEADERS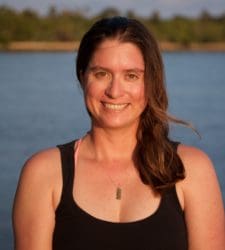 Jessica Pate is a research scientist with the Marine Megafauna Foundation and founded the Florida Manta Project in 2016. Jessica began her career studying sea turtle populations and behavior, but after observing manta rays swimming next to turtle nesting beaches, she changed her research focus to this never-before-studied manta ray population. The Florida Manta Project is the first dedicated study of manta rays in the state and is collecting data on manta ray ecology, behavior and life history that is crucial to manta ray conservation. In addition to research, the Florida Manta Project raises awareness of marine conservation via our citizen science initiatives, outreach events and educational programs.
____________________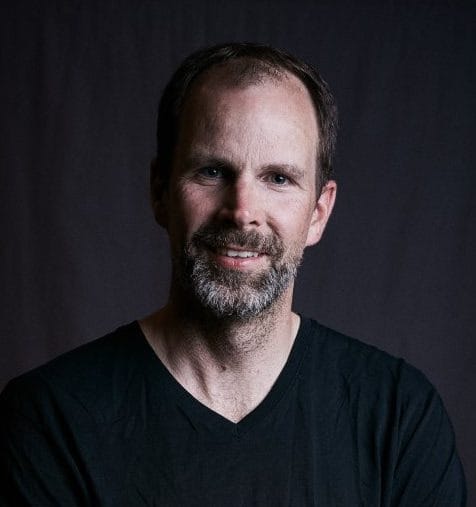 Duncan Irschick is an integrative biologist and innovator interested in the evolution and ecology of animal athletics, and how biological form informs synthetic design. His research on gecko adhesion, 3D-imaging, animal movement, and bioinspiration has garnered international acclaim and awards. He is a co-inventor of two technologies – GeckskinTM, a bioinspired super-adhesive, and BeastcamTM, a portable multi-camera technology that can create high-resolution 3D models of living creatures. He is also the co-founder and director of Digital Life, a non-profit initiative to create and distribute high-resolution 3D models of life on earth, and the Center for Evolutionary Materials at UMASS Amherst. Duncan has published 137 papers on animal function and evolution, and has been a co-inventor on several patents.