R/V ANGARI served as a support vessel for the filming of Discovery Channel's Shark Week special, Sharkwrecked. 
Film crews, scientists, safety divers, and medics came aboard R/V ANGARI for the weeklong filming of Sharkwrecked, which aired on Discovery Channel during Shark Week 2018. According to Discovery Channel, "Every year more than 450 boats sink in US waters and 8 out of 10 of these are small leisure craft and fishing vessels. Survivors plunge into deep water, often with no life vest, food or fresh water. Throw hungry sharks in the mix and suddenly there's a real and immediate life-threatening challenge. In a 48-hour adrenaline-fueled and daring experiment, shark attack survivor Paul de Gelder joins forces with fellow serviceman and marine survival expert, James Glancy to record what happens when a shipwreck occurs in shark-infested waters. Scientists Greg Skomal and Edd Brooks track the sharks that circle our survivors, while Medic Mike Hudson and his team gauge their health and safety as their bodies deteriorate in the water over the 48-hour timeframe. Which sharks are attracted to humans in distress? We'll answer this and the most important question: what gets you first, the sea or the sharks?"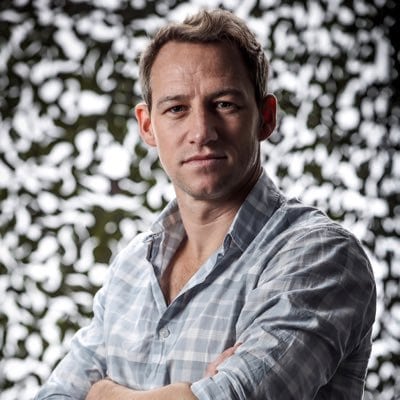 James Glancy is a passionate wildlife conservationist and keen adventure sportsman. James has spent his life outdoors in wild and hostile places. As a child, James was taught to dive and swim with sharks by a former US Navy Seal who inspired him to join the British military. Since leaving the armed forces, James has returned to his childhood passion for wildlife and shark diving. To learn more about James, click here.
____________________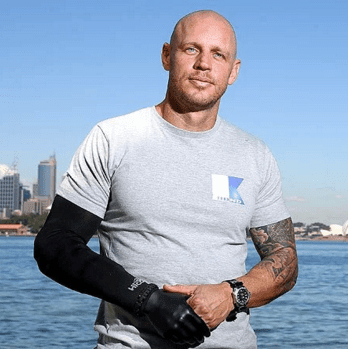 Paul de Gelder is an elite Australian Navy diver who lost two limbs in a horrific shark attack that changed his life. Since leaving the navy, he's traveled around the world as a top motivational speaker, passionate environmentalist, adventurer, and mentor to school kids. He constantly inspires others to overcome obstacles and champions shark conservation. To learn more about Paul, click here.