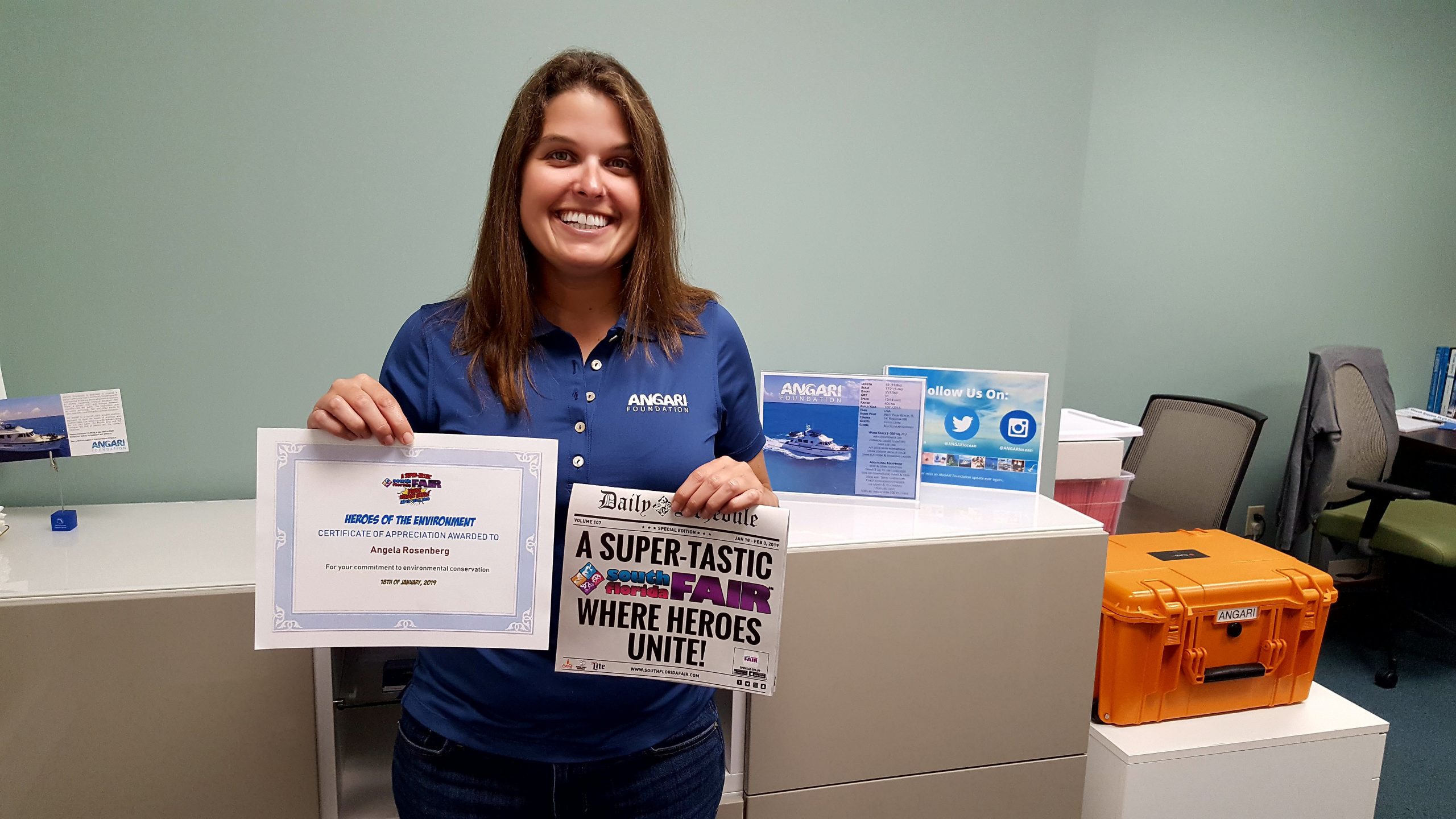 Angela Rosenberg Recognized as Hero of the Environment at South Florida Fair
As part of the 2019 South Florida Fair's "Superhero" theme in Palm Beach County, locals were acknowledged for their special powers in the "Not all Heroes Wear Capes" parades. From the environment to education and medicine, local "superheroes" were recognized in ceremonies throughout the week. Our Founder and President of ANGARI Foundation, Angela Rosenberg, was honored as a Superhero of the Environment in a January 18th ceremony.
In response Angela stated, "This is an honor for me and the ANGARI Foundation team. This demonstrates that in only a couple years, we've been able to make a noticeable impact on the South Florida community." Unfortunately, Angela was unable to attend the ceremony due to an ongoing marine science research expedition onboard R/V ANGARI. Angela's ANGARI colleague Amanda Waite, Director of Science Education & Advancement at ANGARI,  accepted on her behalf.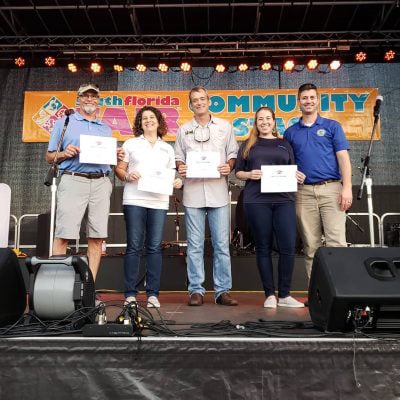 2019 Heroes of the Environment: Paul Davis (Sea 2 Shore Alliance); Leanne Welch (Gumbo Limbo Nature Center); Brett Fitzgerald (Snook & Game Fish Foundation); Amanda Waite (ANGARI Foundation); Eric Anderson (PBC Environmental Resources Management); Not Pictured: Chelsea Bennice (Octogirl) and Tom Twyford (West Palm Beach Fishing Club)
ANGARI Foundation operates a science ocean research vessel R/V ANGARI (home port West Palm Beach in Palm Beach County, Florida)