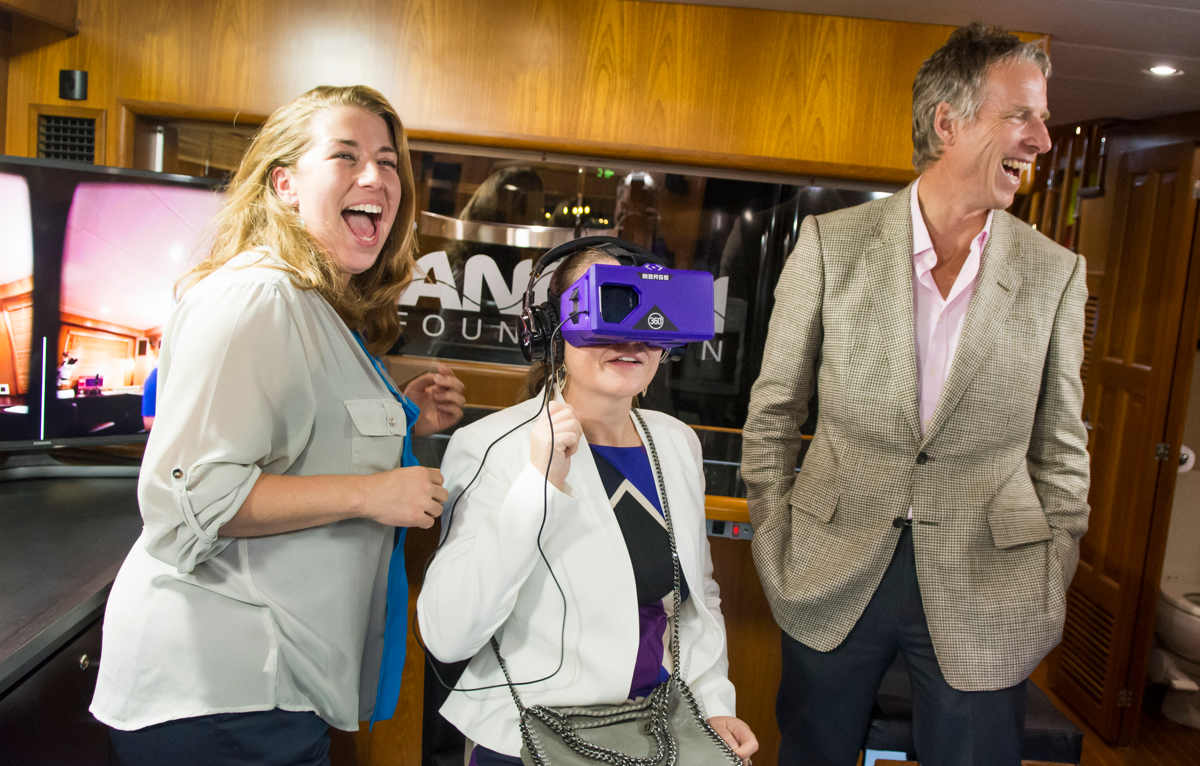 ANGARI Foundation Joins BritWeek to Celebrate US-UK Marine Science Collaborations
On March 9, ANGARI Foundation partnered with BritWeek, an organization that celebrates the creativity and collaboration between the US and the UK. Together we hosted an event at Villa Vecchia, a beautiful waterside residence in Miami, where we showcased R/V ANGARI and our virtual reality (VR) capabilities to a wide range of guests from the business, education, marine science and philanthropic worlds.
During the evening, Angela Rosenberg, President of ANGARI Foundation, welcomed three British scientists, Dr. Paul Jones, Dr. Peter Swart and Dr. Andrew Baker, who are each planning research expeditions on board our 65-foot research vessel. In addition British Consul General Dave Prodger spoke with great passion about the UK's involvement in marine science and conservation and ties between US and UK environmental efforts.
It was a truly successful event as we introduced ANGARI Foundation to a new and fascinating group of potential supporters, partners and donors. The event also marked the start of our launch activities which culminate with the christening of R/V ANGARI at Palm Harbor Marina on April 1st.
We would like to thank our event partners for the evening, Fleet Miami, Miami Club Rum, Fogo de Chau, and Clive Christian.