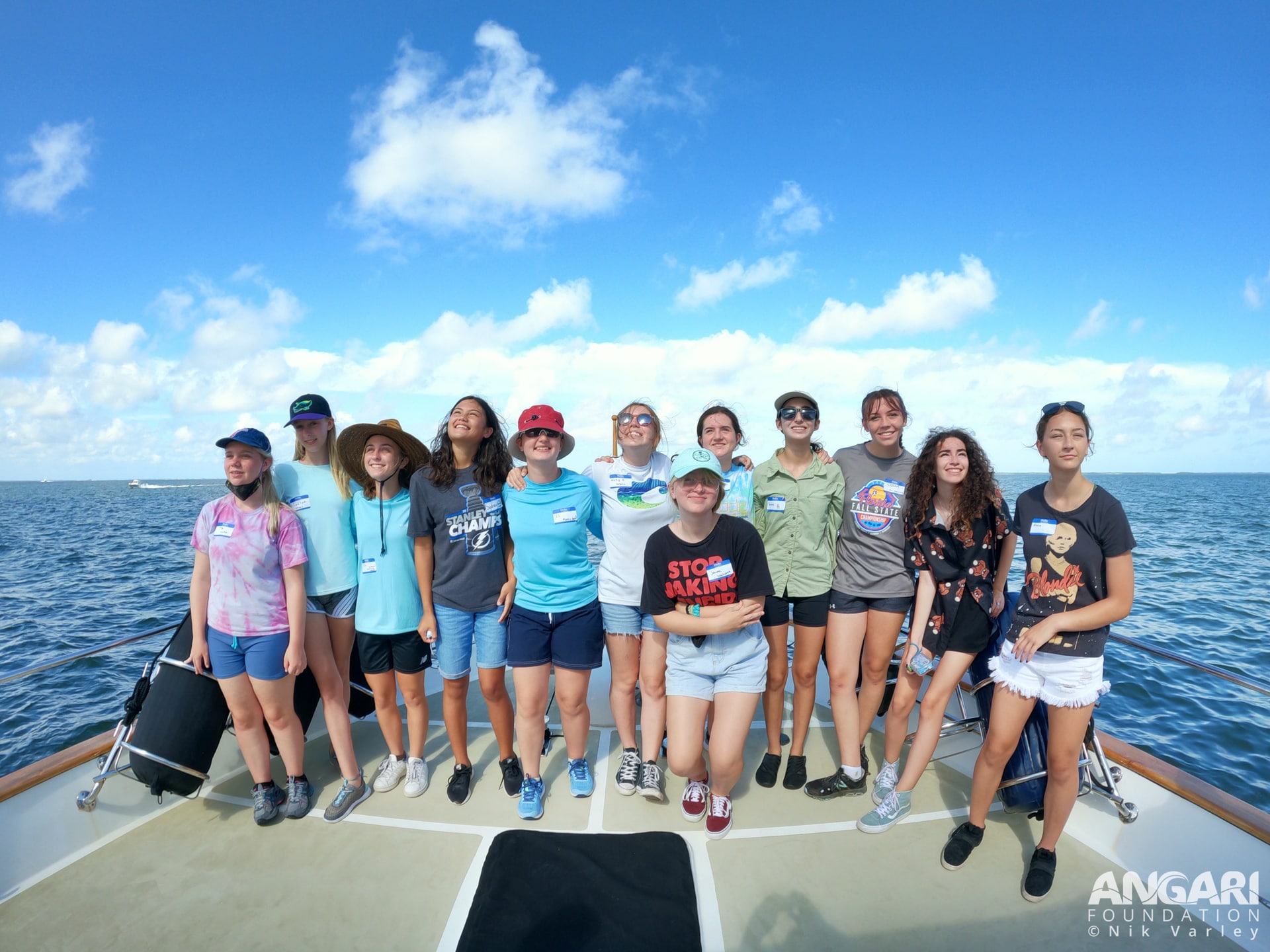 ANGARI Foundation Celebrates its 40th Expedition with Oceanography Camp for Girls
St. Petersburg, Florida (August 10, 2021) – ANGARI Foundation has completed its 40th expedition, working with Oceanography Camp for Girls in Tampa Bay. When the nonprofit was established in 2016, ANGARI Foundation set out to support marine science research and education, centered around its research vessel R/V ANGARI. Nearly five years and 40 expeditions later, the Foundation has a new milestone to celebrate.
Over the past 40 expeditions, ANGARI has supported research on coral reefs, sharks, sea turtles, water quality and more. Additionally, working directly with marine scientists, the Foundation has provided engaging hands-on education opportunities for youth onboard its research vessel.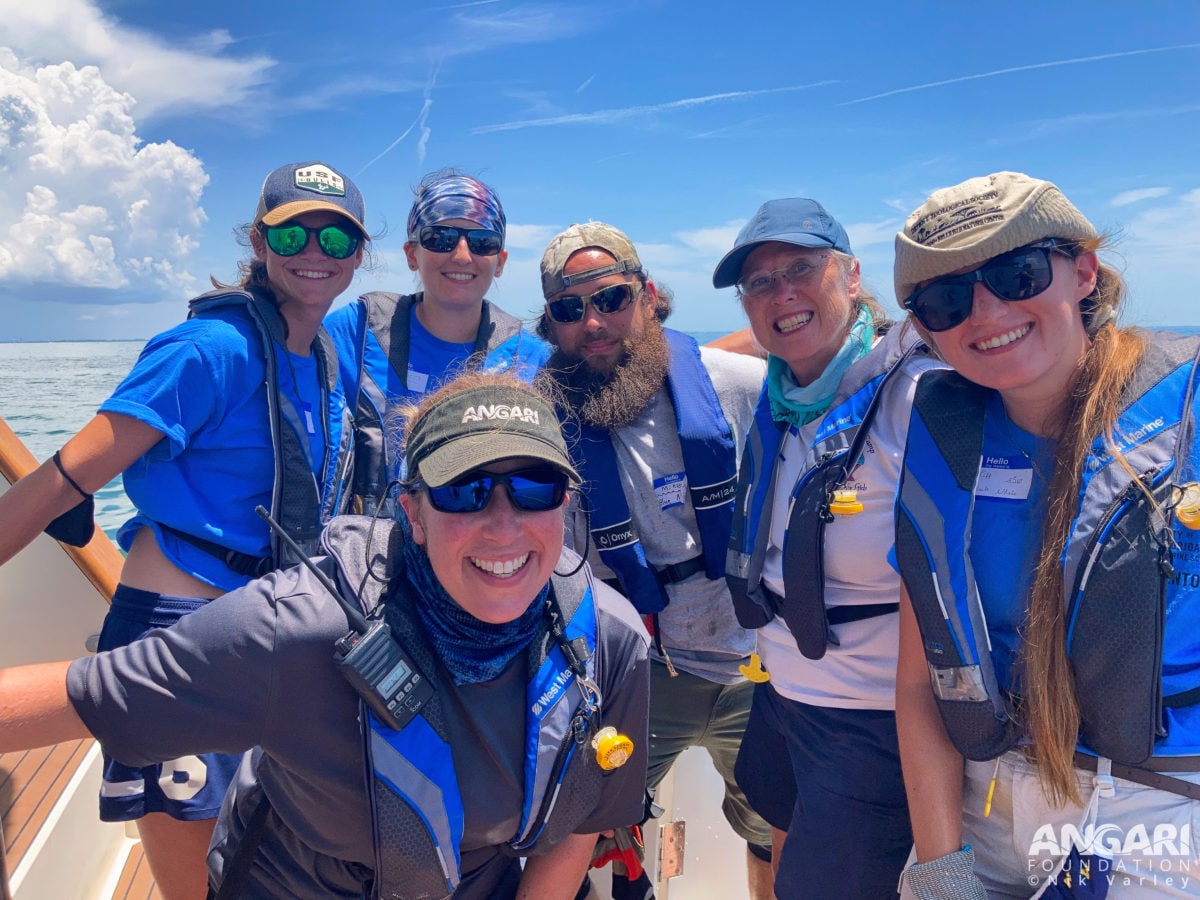 The Foundation's 40th expedition was with Oceanography Camp for Girls (OCG), a summer program hosted by the University of South Florida that aims to inspire young women entering high school to explore careers in science. Campers came aboard R/V ANGARI for three days of marine science fieldwork and instruction as part of the camp's three-week program. Over the course of the expedition, 36 campers and 10 science mentors learned and applied real-world oceanographic research techniques at field sites in Tampa Bay. 
OCG celebrated a milestone on the expedition as well. This year marked its 30th year of camp. In the past three decades, the camp has reached 1,200 young women, providing campers with a supportive, team-building environment to explore ocean science.
Dr. Teresa Greely, OCG's founding director explains, "It is both humbling and extraordinary to celebrate 30 years of OCG! The significance of this pre college STEM program to our community is that the young ladies completing OCG will be the problem solvers, innovators and stewards of our coastal community. In collaboration with ANGARI Foundation over the past five years, we have been able to continue the OCG motto: 'Encouraging a positive sense of self, science, and the environment through ocean exploration.'"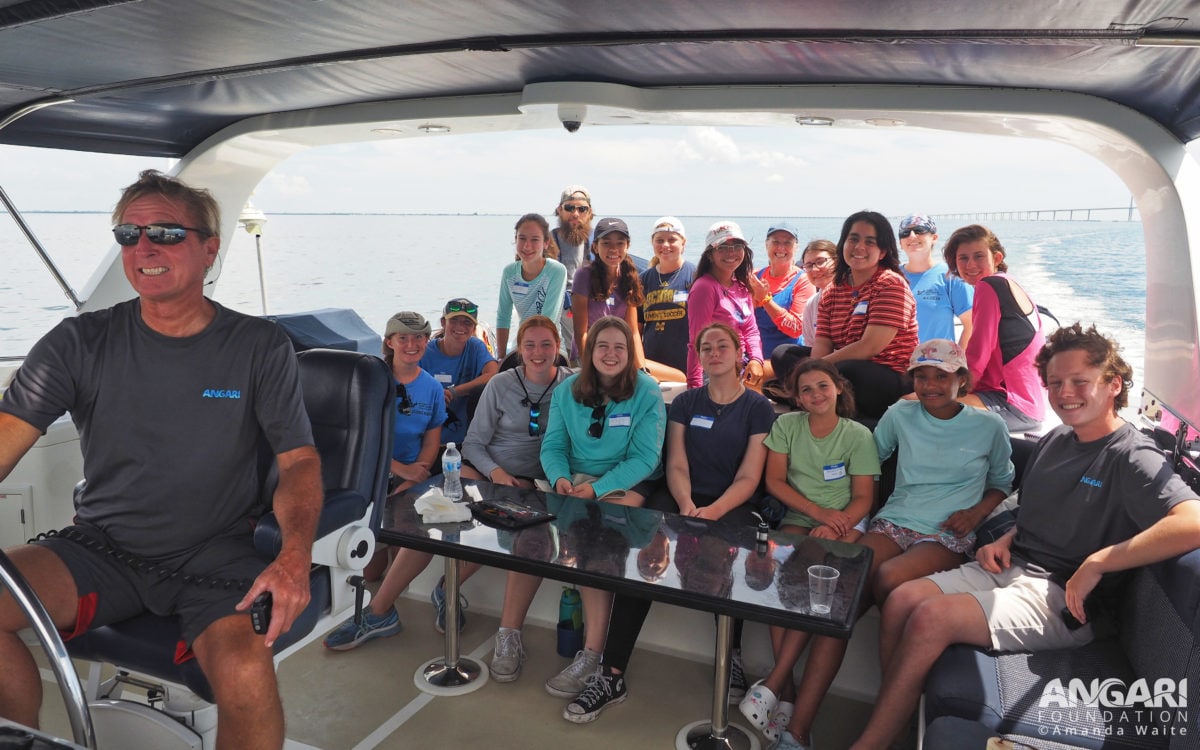 Angela Rosenberg, President of ANGARI Foundation, agrees, "It's so exciting to reach our 40th expedition, and I can't imagine a better group to celebrate it with than OCG. We've been serving as OCG's research vessel and supporting young women in science since our founding, so it's only fitting that we reach this milestone with Oceanography Camp for Girls onboard." She added, "It's extra special to also be able to celebrate OCG's 30th anniversary at the same time!" 
Looking ahead, ANGARI Foundation will continue its mission to support marine science research and education through expeditions and science communication projects. The Foundation and R/V ANGARI are based in West Palm Beach, Florida; however, the vessel operates throughout the Southeast U.S., Gulf of Mexico and northern Caribbean and has served scientists in all of these regions.
"Each expedition takes careful preparation and planning and always presents unique challenges. I'm thrilled that we've been able to accomplish all that we have," shared Rosenberg. "And I think we're all looking forward to the next forty expeditions!"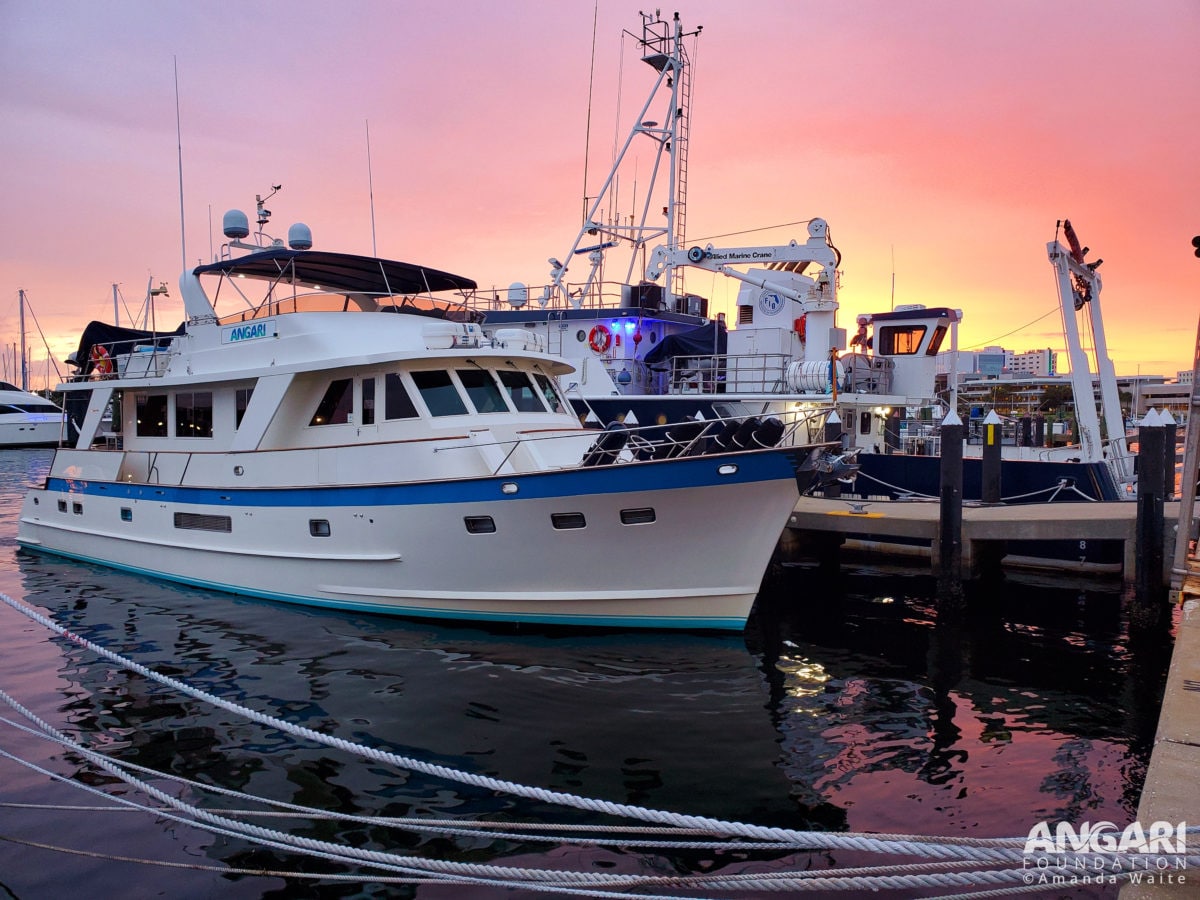 ---
About Oceanography Camp for Girls
Oceanography Camp for Girls (OCG) is an annual 3-week summer ocean science exploration program for young women in Pinellas County, hosted by the College of Marine Science at the University of South Florida. Our mission is to inspire and motivate young women entering high school to consider career opportunities in the sciences. OCG provides hands-on, real-world experiences in both laboratory and field environments. Professors, research scientists, and graduate students at USF provide scientific mentoring, while alumni campers serve as peer mentors to "new" campers while enhancing their own communication and leadership skills. Under the interdisciplinary umbrella of oceanography, participants are directly involved in disciplines in which women and minorities are most often underrepresented: chemistry, geology, physics, engineering and mathematics.
About ANGARI Foundation
ANGARI Foundation is a 501(c)(3) private operating foundation established in 2016 and headquartered in West Palm Beach, FL. The Foundation is dedicated to creating a global community that is interested, knowledgeable and invested in marine and environmental sciences by directly supporting research initiatives that foster a greater trust and dialogue between scientists and the public. ANGARI Foundation uses innovative technology, film and other media to raise awareness and strengthen science education. Many of the Foundation's primary initiatives involve R/V ANGARI, its 65-foot oceanographic research vessel that serves as an exceptional research and education platform. For more information visit www.angari.org.
---
————————————
For media inquiries please contact
+1 561 370-7370
————————————