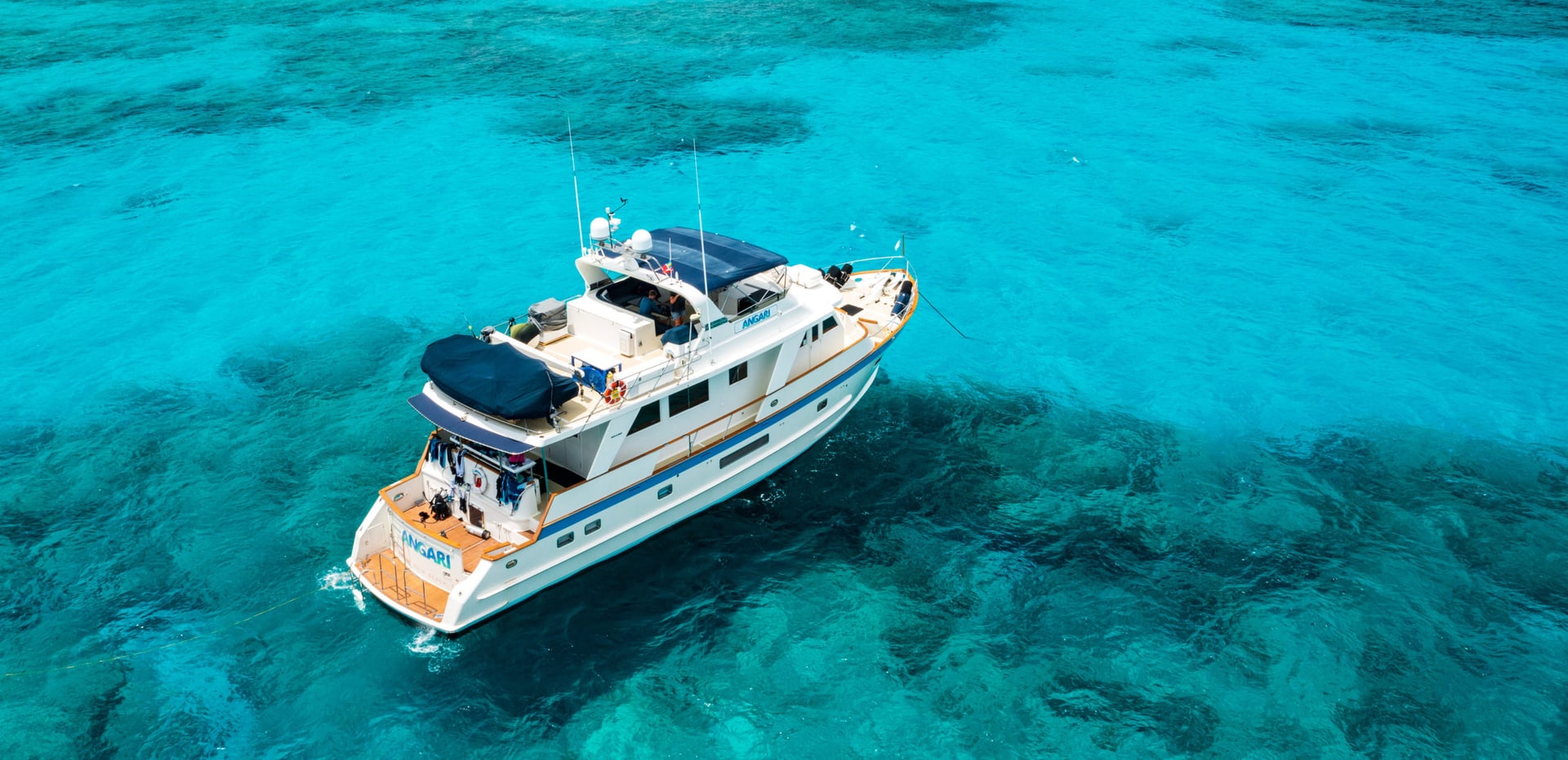 ANGARI Announces "Fuel Your Research" Initiative
Let Us Fuel Your Research!
If you have The Bahamas blues, we want to help. ANGARI has supported Bahamas research since our inception but recent years have proven tough for researchers.
We at ANGARI are willing, able and ready to continue supporting scientific work in The Bahamas, but we understand and have also experienced the current roadblocks and challenges associated with conducting vital research in Bahamian waters. We recognize the importance of regular sampling and continuous datasets, fulfilling funding obligations and seeing research projects through to completion. While ANGARI is not in a position to advance or expedite The Bahamas permit process, we do want to keep driving ocean science forward and supporting marine scientists in the field. Therefore, we are excited to announce our "Fuel Your Research" initiative, in support of marine science fieldwork in our home state of Florida.
What is ANGARI's "Fuel Your Research" Initiative?
If you are a scientist who has applied and is still waiting for Bahamas research permits to come through, we invite you to conduct fieldwork in Florida at low cost. Under this initiative, ANGARI Foundation will cover all fuel costs associated with your Florida charter aboard R/V ANGARI.
Eligibility Details:
Chief Scientist must have conducted research in The Bahamas within the last 5 years.

Chief Scientist must have submitted a permit application to The Bahamas prior to August 1, 2022 and still awaiting approval.

Florida fieldwork must be conducted in one of the following areas: within 50nm of Florida's east coast south of Melbourne; within 50nm of Florida's west coast south of Tampa or in Tampa Bay; within Florida Bay, the Florida Keys or Dry Tortugas.

Chief Scientist must acquire the required permits from the appropriate authorities to conduct Florida research.

R/V ANGARI Charter Agreement must be fully executed by both parties before February 1, 2023 and the expedition must be completed before December 15, 2023.