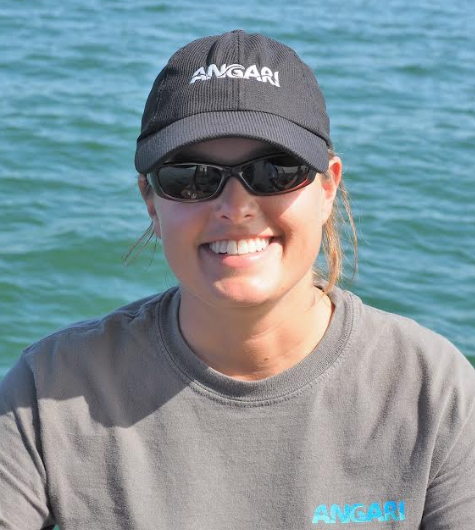 Angela Rosenberg, President & R/V ANGARI Captain
Angela serves as President of ANGARI Foundation and captains R/V ANGARI. Angela combined her love for the ocean, marine science and boating to create ANGARI Foundation and has a range of expertise in marine and environmental sciences.
Prior to ANGARI Foundation, she held the position of Director of Programs and Policies for the nonprofit organization The International SeaKeepers Society where she developed and implemented international programs relating to scientific expeditions, oceanographic instrument deployments, education and outreach. Before entering the nonprofit world, Angela worked as a marine geochemist and managed the Marine Trace Element Laboratory at the University of South Carolina. She has conducted extensive field and laboratory work in the marine science field in the U.S. and abroad. In total, Angela has more than fifteen years of marine research experience. She has been involved in research projects on shallow and deep-water corals, aquaculture, marine fossils, paleoceanography, climate change, ocean acidification, trace metals in the ocean and seafloor mapping, among others. Additionally, Angela has several scientific publications and has made numerous presentations to industry groups and educational forums throughout her career.
Angela earned a M.B.A. from the University of South Carolina and a M.S. in Marine Geology and Geophysics and a B.S. in Marine Science and Biology from the University of Miami.
Angela has extensive knowledge and experience in boating and holds a U.S.C.G. Merchant Mariner 100 ton license and STCW and Marine Security credentials as well as several SCUBA certifications, including rescue and NITROX.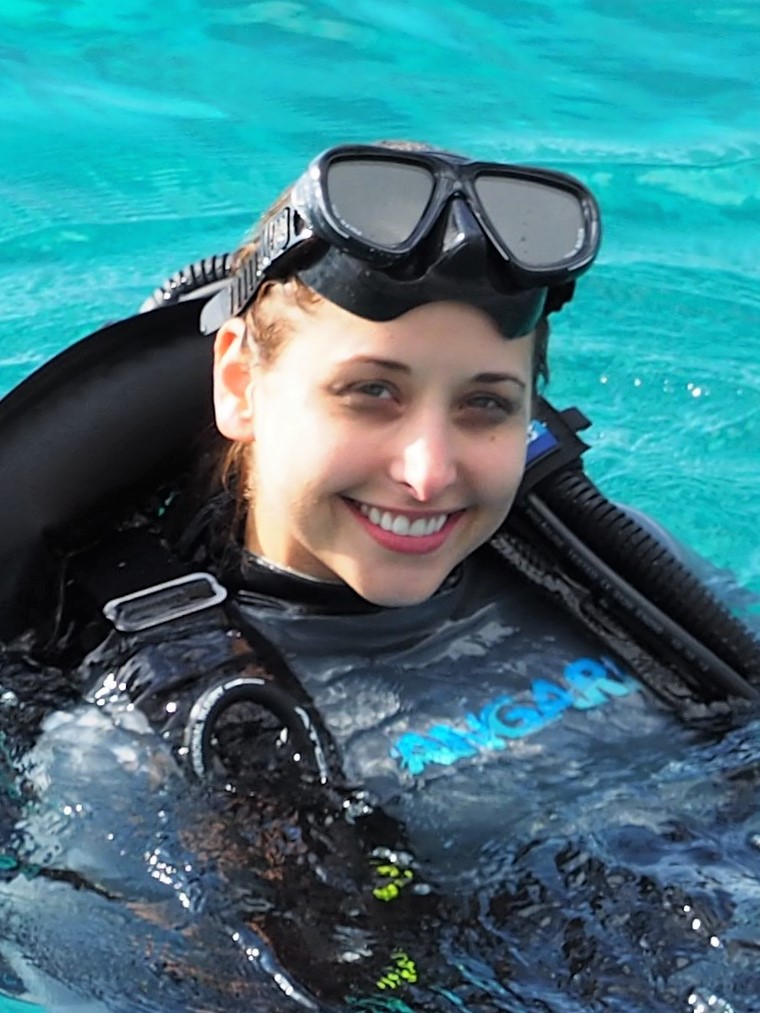 Kari Rosenberg, Vice President of Production
Kari Rosenberg is Vice President of Production at ANGARI Foundation where she leads the development and production of ANGARI's virtual reality films. She creates films that are accessible to all audiences in order to inspire individuals to protect the oceans and be aware of their environment. Her lifelong passion for and commitment to the ocean drives her day-to-day creativity and fuels her dedication to ANGARI's mission.
Kari has extensive experience in television and film. She currently holds the position of Director of Development at Marvel where she creatively and structurally guides shows currently on air while working with a team of strong storytellers and artists. She oversees animated shows at the development, animatic, recording and animation production stages. Her responsibilities cover a wide range of duties from providing creative story notes to hiring writers to maintaining series continuity. Her work also includes creating and organizing pitches, launching new series, developing seasonal concepts, gathering production bids, establishing budgets, building production schedules, casting and interfacing with Marvel's TV partners and brand management groups and holding the role of Supervising Producer on all of her projects.
Additionally, Kari is in charge of overseeing Marvel's family entertainment YouTube Channel called Marvel HQ. She manages the Marvel HQ team, conceptualizes and manages production of the channel's content slate, sets quarterly performance goals, works closely across divisions to garner social and marketing support, and communicates with YouTube Corporate to secure their partnership throughout the process.
The Marvel projects Kari has worked on include: MARVEL'S SPIDER-MAN, ULTIMATE SPIDER-MAN, MARVEL'S AVENGERS ASSEMBLE, GUARDIANS OF THE GALAXY, MARVEL SUPERHERO ADVENTURES: FROST FIGHT and MARVEL'S HULK: WHERE MONSTERS DWELL.
Previous to her current position, she worked on the Development team at DisneyToon Studios of Walt Disney Studios. She was very fortunate to have worked on many feature films including PIXIE HOLLOW GAMES, SECRET OF THE WINGS, PLANES, THE PIRATE FAIRY, PLANES: FIRE & RESCUE and THE LEGEND OF THE NEVERBEAST.
Through her experience at Marvel and DisneyToon Studios, she discovered that she thrives when focused on storytelling that draws from distinct and high concept worlds while relying on the emotional depth of the characters. She feels that her experience working at both companies has provided her with the best education one can find in the entertainment industry and hopes to put her knowledge of and passion for storytelling into creating inspiring content for the ANGARI library.
Kari earned her B.S. in Communications with majors in Motion Pictures and Studio Art from the University of Miami. She is experienced on the water, holding a U.S.C.G. Merchant Mariner 100-ton license and SCUBA diving and rescue certifications.
Amanda Waite, Director of Science Education & Advancement
Dr. Amanda Waite is an upstate New York native who, as many times as she's tried to escape, keeps finding herself back in Florida… Amanda comes to us with a B.A. in Geology from Hamilton College, M.Sc. in Oceanography from the University of Delaware's College of Earth, Ocean and the Environment, and Ph.D. in Marine Geology and Geophysics from the Rosenstiel School of Marine and Atmospheric Science at the University of Miami. A paleoceanographer and geochemist by training, Amanda studies the relationship between our oceans and climate and how they have changed through time, having conducted earth and marine science research in academic, museum, and petroleum industry settings. She has also maintained a commitment to science education throughout these endeavors, teaching at the college level, as well as in K-12, teacher professional development and informal education settings. Amanda has an innate appreciation and passion for the power of hands-on field and lab based learning in the sciences, and she is thrilled to be able to share this with audiences of all ages at ANGARI Foundation.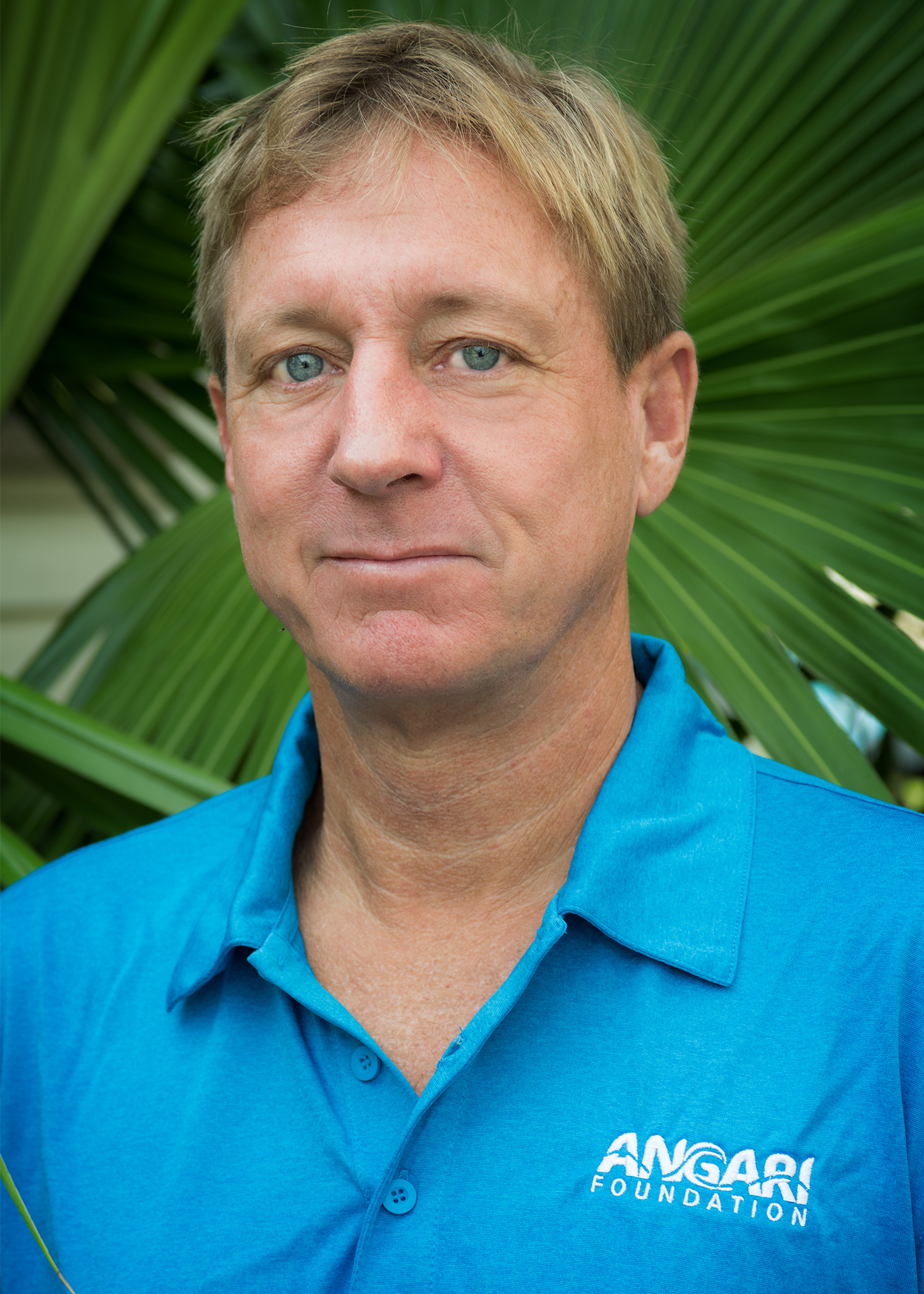 Kevin Davidson, R/V ANGARI Relief Captain, Engineer & Mate
Kevin's love for the ocean started in 1988 when he started as a cook in the live-a-board industry. After becoming a SCUBA instructor and captain, he continued to hone his skills as an underwater photographer, his true love. In 1993 he operated a photo and video shop in Palau for the next 15 years, guiding dives, teaching photography, piloting yachts and acting as tour guide and photographer for the visiting super yachts.
After approximately eleven years in the yachting industry and becoming an expert in the Pacific and Micronesia, he has moved back to Florida and started a new chapter in his life working onboard R/V ANGARI.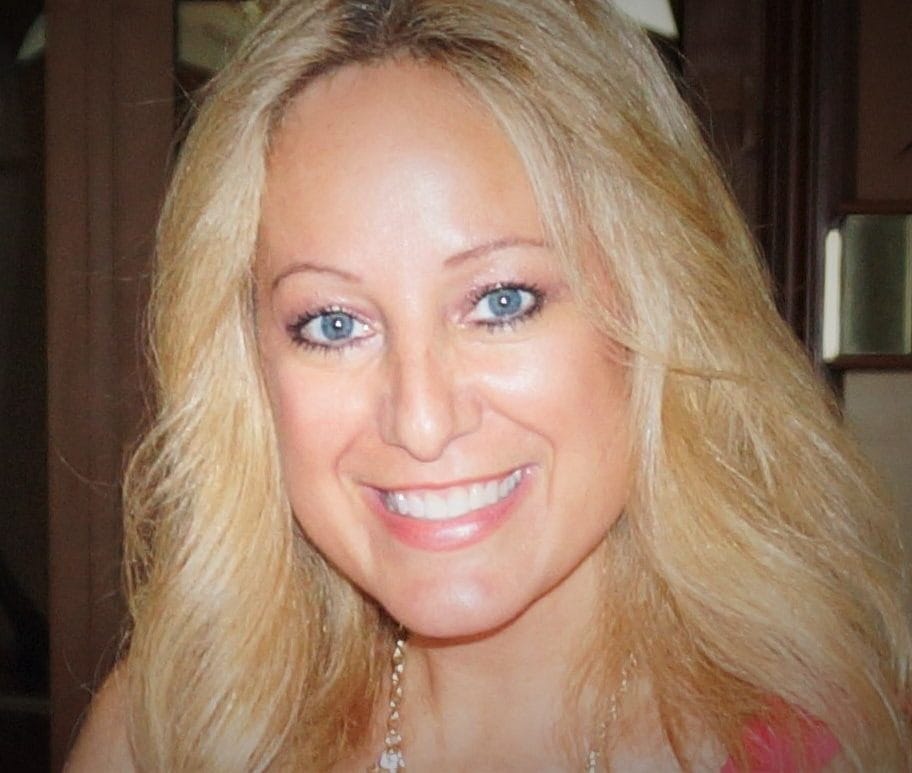 Melanie Kopacz, Media & Public Relations
Melanie has an extensive background in TV News, Radio and Print, with more than 20 years of experience. She is an Emmy nominated, award winning journalist who has worked in several markets across the country as a TV news anchor, reporter, producer and photojournalist. She hosted and produced several shows, reported and produced for a 24-hour Tribune News Station in Chicago, as well as worked as anchor/reporter at the ABC affiliate in Charleston, SC, with a heavy focus on the environment, which won her an award from the Associated Press. She's done many reports for CNN throughout the years. Melanie also served as educational reporter, producer and was a photojournalist at WINK-TV, the CBS affiliate in Fort Myers, FL, as well as the ABC affiliate in Peoria, IL. She also worked at several radio stations in all those markets, covering news. In addition to news, Melanie also worked alongside Allstate CEO anchoring the insurance company's financial quarterly reports, among other corporate and non-profit work.
Melanie, a Chicago native, now lives with her family in Wellington where she is very involved in her community. Her husband is also a TV news veteran. They have two young daughters who have the news bug and report for a publication Melanie helped launch — "Spotlight Families 4 Kids", a magazine for kids by kids, which covers stories across Palm Beach County and beyond. Melanie mentors young journalists to hone their reporting and photography skills. You can also catch her monthly feature articles in "Wellington The Magazine".
Melanie loves still photography, filmmaking, and volunteering with the PTA at her daughters' schools, as well as teach Religious Education class at her church. With a love for our unique environment here in South Florida, she is excited to be a part of ANGARI and work alongside scientists and students during exciting explorations on the water.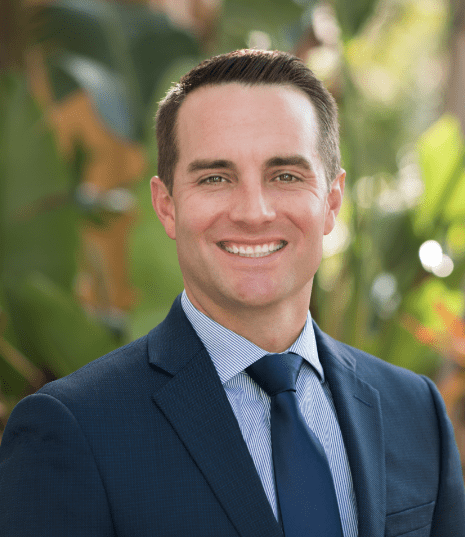 Brad Hurst was born and raised in nearby Palm Beach Gardens. While growing up in South Florida, he naturally gravitated to the ocean from an early age. As a result, he has always possessed a strong affinity for the ocean, no matter if it is to surf, fish, or dive. Prior to joining ANGARI Foundation, Brad graduated from Florida Atlantic University's College of Business and worked in corporate finance for 9 years.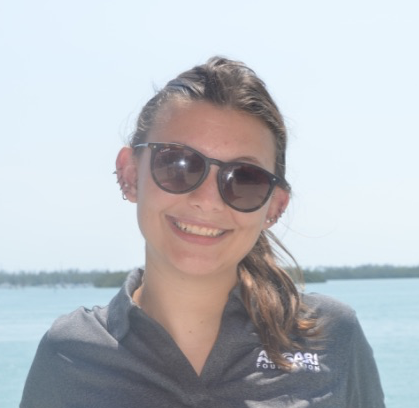 Sarah Taylor, Fall 2017 Intern
Sarah has had a passion for science from a young age, growing up on the shores of the Gulf Coast. This continued long enough for her to want to study marine biology in college. While earning her B.S. degree from Millersville University of Pennsylvania, volunteering her time at a local museum led her to discover another passion: helping others, especially kids, become as fascinated by science as she was. In 2016 this led her to accept a position in Connecticut doing just that as an informal after-school and summer camp educator teaching kids about water sports and marine science. It also led her to ANGARI Foundation in the fall of 2017 where she aided in science education and outreach in hopes of inspiring a love for science in others. When not helping others learn about the ocean, she enjoys being out on the water doing water sports like sailing and kayaking, board games, bird watching, and snuggling up with her cat for a good movie.
Savannah Benes, Fall 2017 Intern
Savannah graduated from the University of Southern California in 2017 with a degree in Environmental Studies and a passion for being in the water! Originally from San Diego, Savannah loves spontaneous adventure, and has enjoyed traveling through East Africa, the Southwest Pacific, and across the Southern U.S. She came to Florida in 2017 to work as ANGARI's social media and marketing intern, allowing her to combine her passions for marine life and photography. In her free time Savannah enjoys making documentaries, paranormal investigation, bartending, and working towards her Divemaster certification.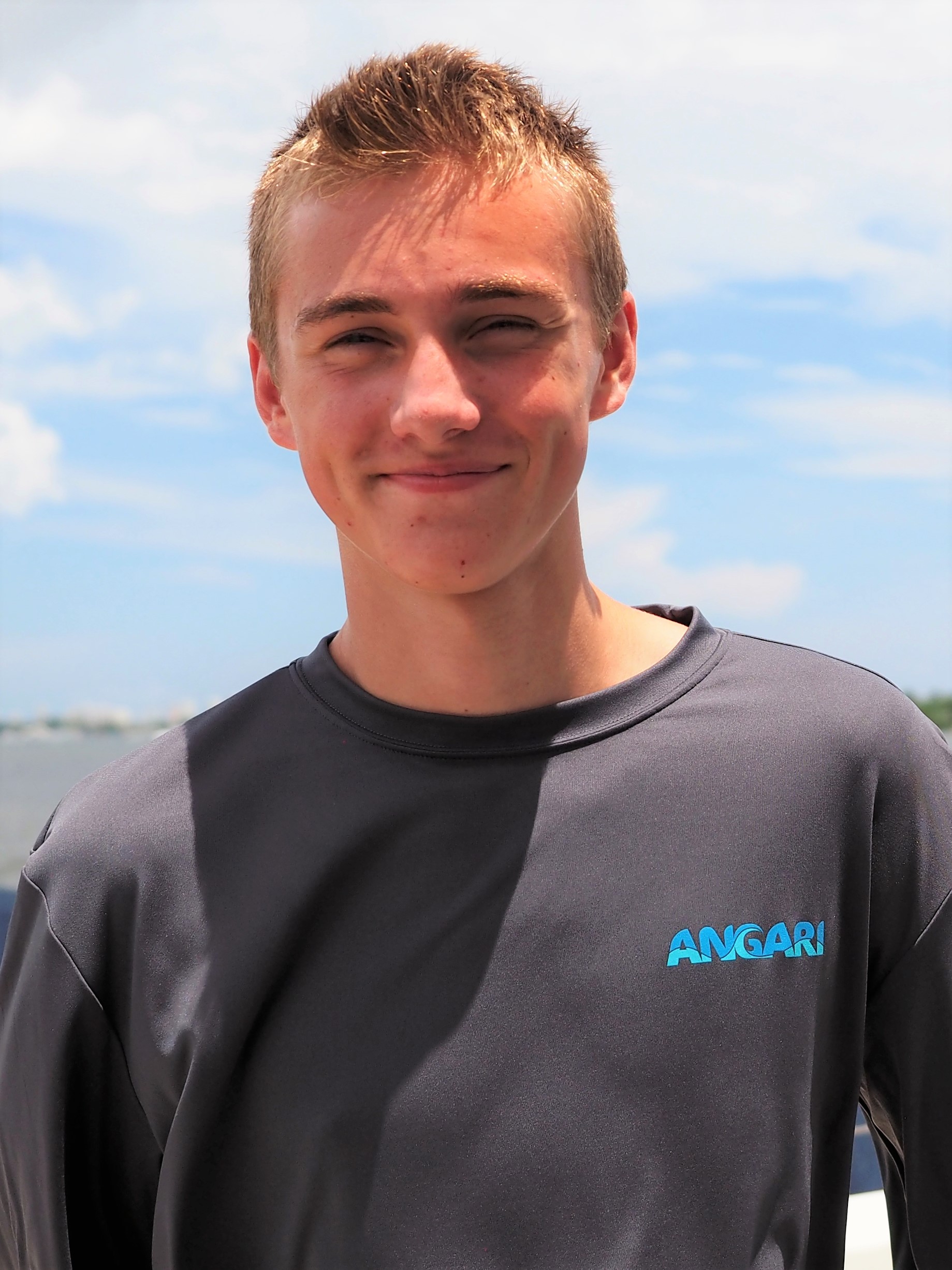 Erik Phillips, Summer 2017 Intern
Erik interned with ANGARI Foundation in the summer of 2017. His interests include business, working for the family business in Mexico and driving and maintaining his red Honda S2000. When home in Los Gatos, California, he works as a marketing manager at Top This Pizza. Erik spends his free time exploring the world of technology through building, flying, & programming drones. He and his friends, experienced in photography and graphic design, experiment with long exposure and light photography. Erik brought both mechanical and photography experience to ANGARI Foundation, and put his skills to use onboard R/V ANGARI.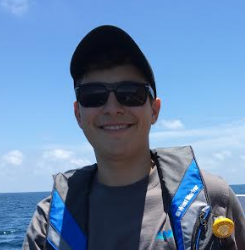 Benjamin Grossman, Summer 2017 Intern
Ben Grossman interned with ANGARI Foundation in Summer 2017. He recently graduated from Germantown Academy High School in Fort Washington, Pennsylvania, and will be attending the University of Rhode Island this fall with plans to major in business management and entrepreneurship. Over the years Ben has developed a love for film and his internship project at ANGARI Foundation was to film and edit interviews of ANGARI's Educator Council members and collaborating scientists to share with the public.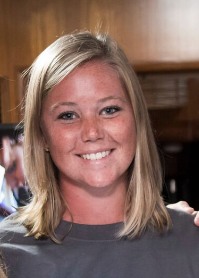 Shannon Stainken, Spring 2017 Intern
During her internship, Shannon Stainken assisted with science communications and community outreach at ANGARI Foundation. Shannon graduated from the University of Miami with a Bachelors degree in marine biology and a minor in chemistry. She recently acquired a Masters of Professional Science in marine conservation from the University of Miami Rosenstiel School of Marine and Atmospheric Science. She enjoyed working for ANGARI because it allowed her to pursue her passion of engaging students in hands on marine science education and connecting the public to scientists.