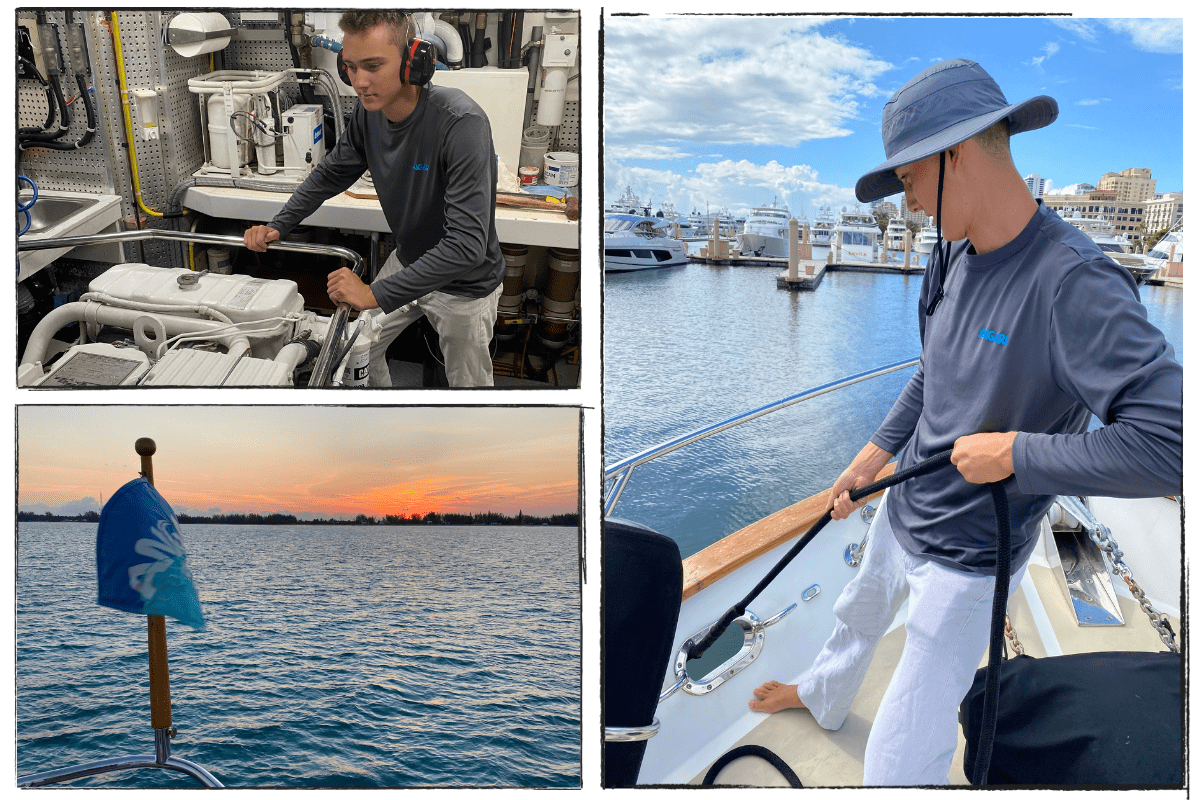 Working and Living Aboard a Research Vessel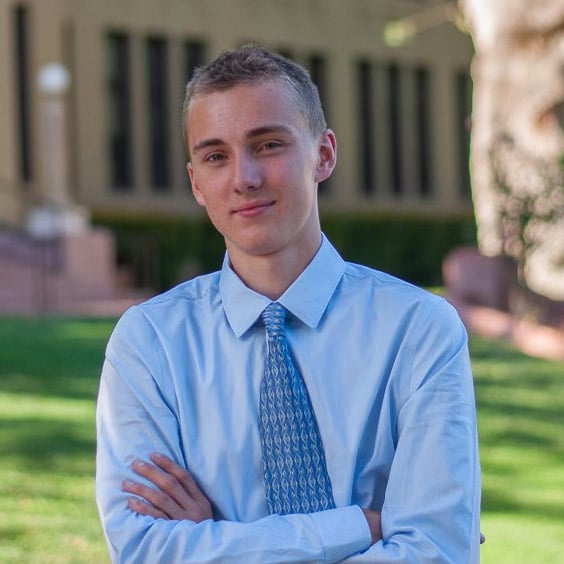 By Erik Phillips – Fall 2021 Intern
For two years, I was a Computer Science student at a university in Saratoga, California, where Covid-19 had shut down everything. We still had online lessons, businesses were closed, and the local workforce had shrunk to less than half of what it had been. I contacted Angela out of the blue one day to discuss the foundation's progress. She explained she had just sustained an injury and that having a deckhand onboard may be helpful. I applied, mailed my résumé, purchased a one-way ticket, and landed in Florida a few days later.
Living onboard R/V ANGARI was a significant life adjustment; as a deckhand, you are assigned a list of responsibilities that are unfamiliar to those who have never worked on a boat, like me. The majority of my time here has been spent cleaning, sweeping, mopping, polishing, and washing down the decks. You must know which chemical is appropriate for which surface, and having an eye for detail is essential. In the mornings, I'll stroll about the boat with a handbook, noting everything that appears to be out of order and needs to be addressed. The majority of what I notice are small black smudges, windows that need to be cleaned, or something that has left residue from the previous day. It's not glamorous labor, but at the end of the day, you can see how far you've come.
But dock time is different from sea time, and when I'm at sea, I'm fulfilling a more important duty such as monitoring the engine room, which includes filling out an engine room log and inspecting the equipment for leaks or anything that appears out of place. I'll also keep an eye on the Captain in the wheelhouse to see if he needs anything, like coffee. My first taste of this was when we sailed from St. Petersburg, Florida to West Palm Beach, Florida with two amazing captains, Kevin and Shelley. We were on a three-day transit with no guests onboard so everything was quite laid-back. It was an easy ride to Naples on our first day, and that night I enjoyed a burger at a local eatery. The second day was a little rougher; we reached a patch of heavy weather with maximum 5-foot seas, which threw everything inside the boat around, and I was on the verge of going down the staircase. Regardless, we made it to Marathon, where we anchored the boat just off the coast for the night. I'd been bugging Kevin how badly I wanted to jump off the flybridge into the water, and I was able to check that off my list that night. I also got a great slo-mo shot of it, courtesy of Shelley. We were on the home stretch now, with a 14-hour sail to West Palm on a straight shot. We arrived later in the evening, just in time to fall asleep at a reasonable hour.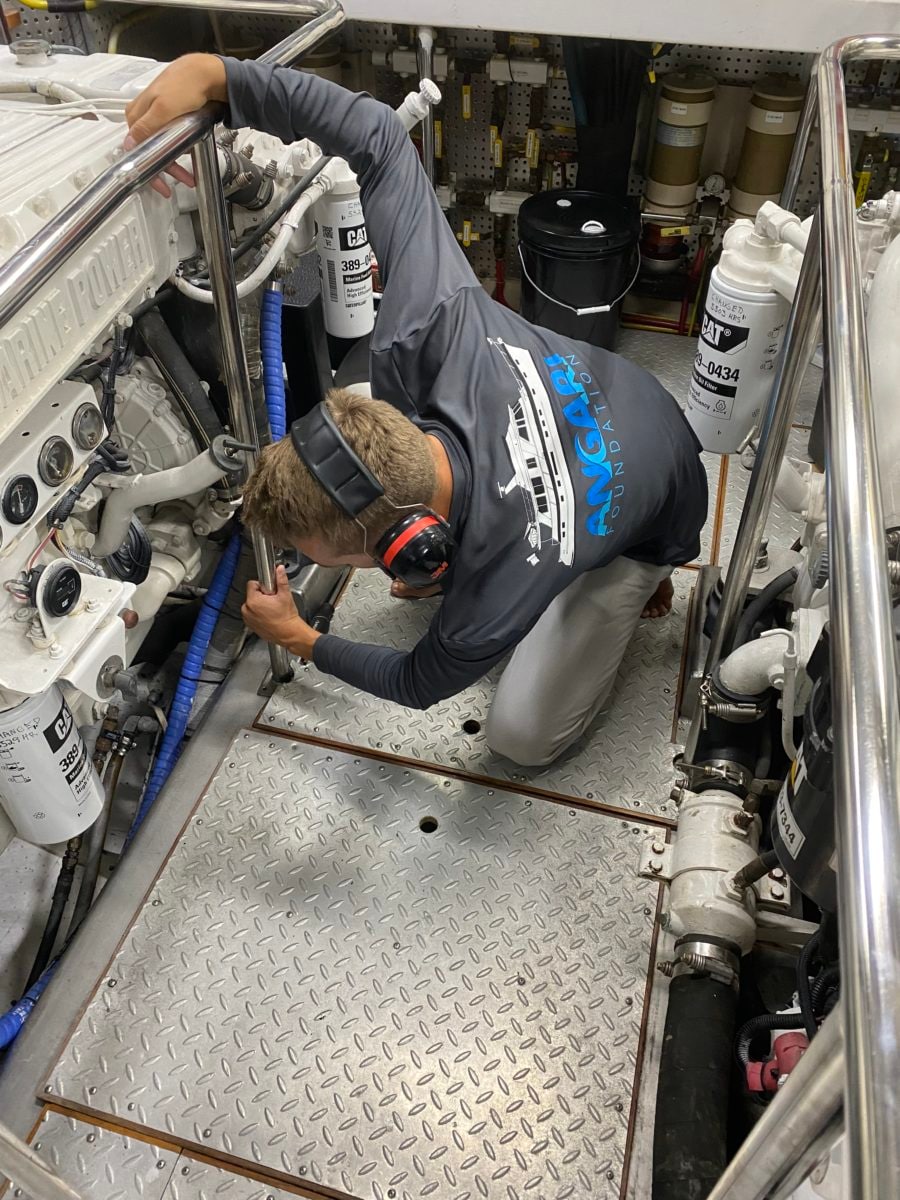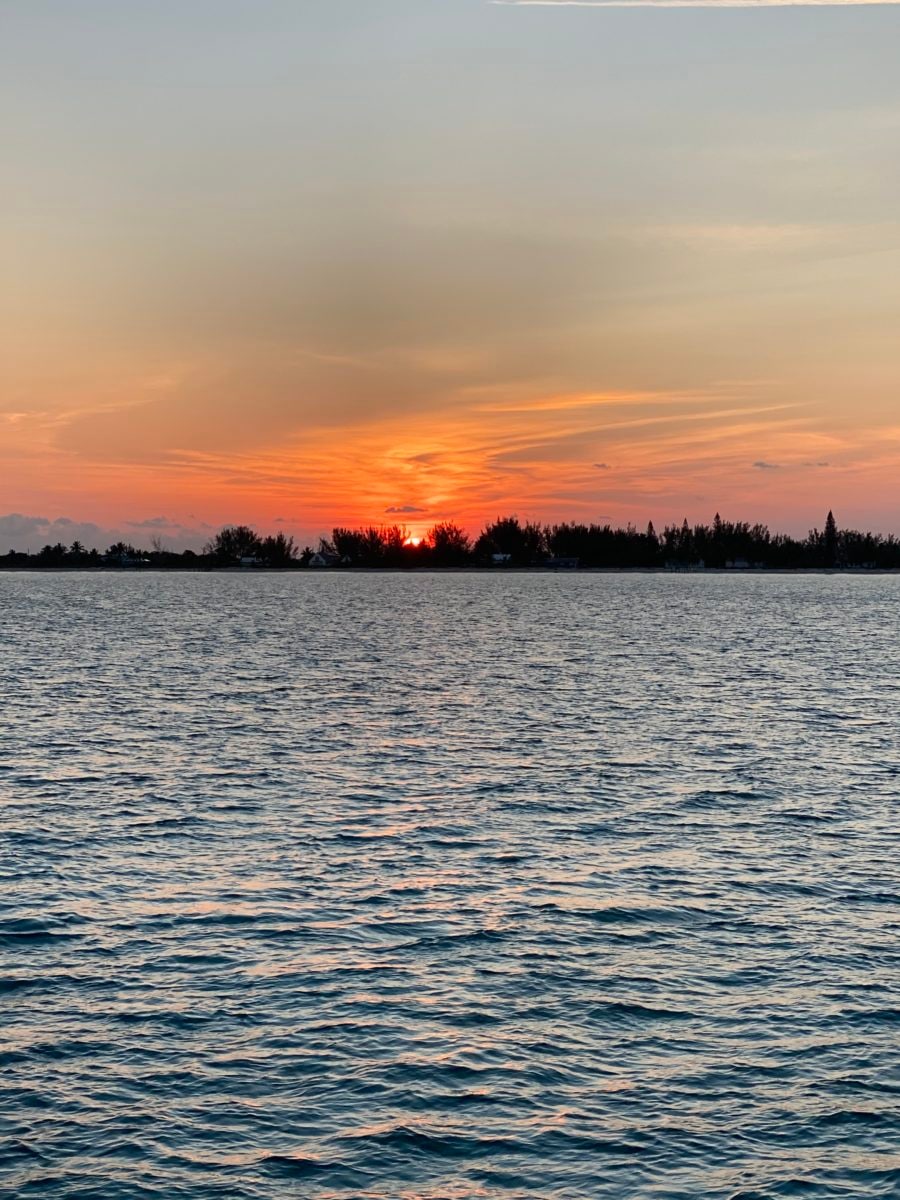 The Manta Ray expedition was another incredible adventure I had the privilege of participating in. We spent 5 days working off a 30-foot center console. The first day, we found nothing, but the next day, we spotted a hammerhead shark, and I was lucky enough to slide into the water for a second to get a good look at him. This was my first time in the ocean with a shark, and it was wonderful; I wish I could do it all over again. We saw manta ray after manta ray over the following three days, and on a number of occasions they swam up to within arm's reach of me. Most of them were timid, but there were a handful who just wanted to know who you were. One even danced around with me until it realized I didn't mean harm, then glided off to the bottom faster than I could swim. I believe the scientists were extremely pleased with the expedition's results. They were able to collect 19 plankton tows from different sites, as well as enough footage to create an accurate 3D model of one of the rays. Overall, this was a fantastic life experience that I will tell the story for a long time.
We have one more expedition planned, which I believe will be my final trip before returning home. This is going to be a big step for me and the rest of the crew. The scientists will spend three weeks in the Bahamas, scuba diving and planting coral. It's a full boat, but we've prepared everything to make their stay as perfect as possible. This week, we conducted safety drills, checked our fire extinguishers and life rafts, and Kevin is putting together his menu plan. We'll always be prepared months ahead of time, even if it's only a few weeks away.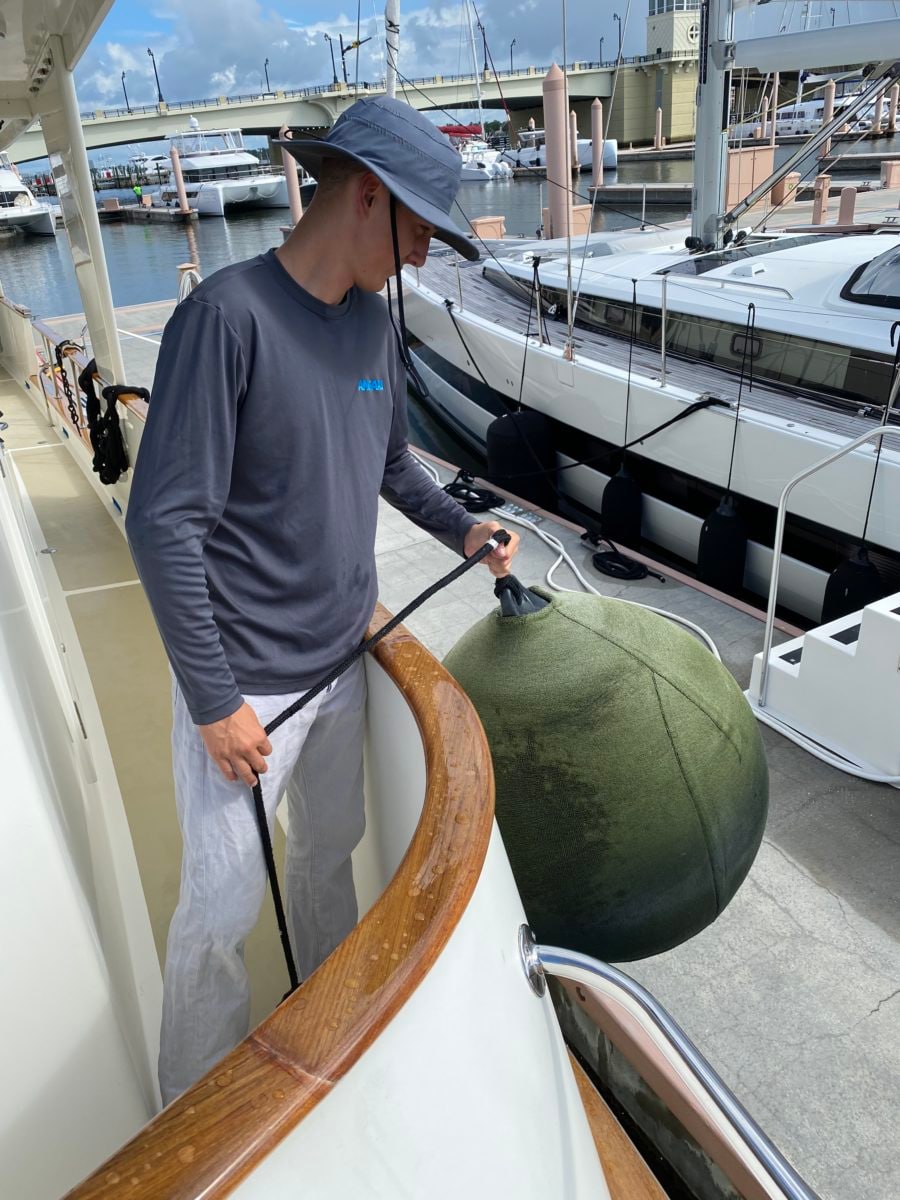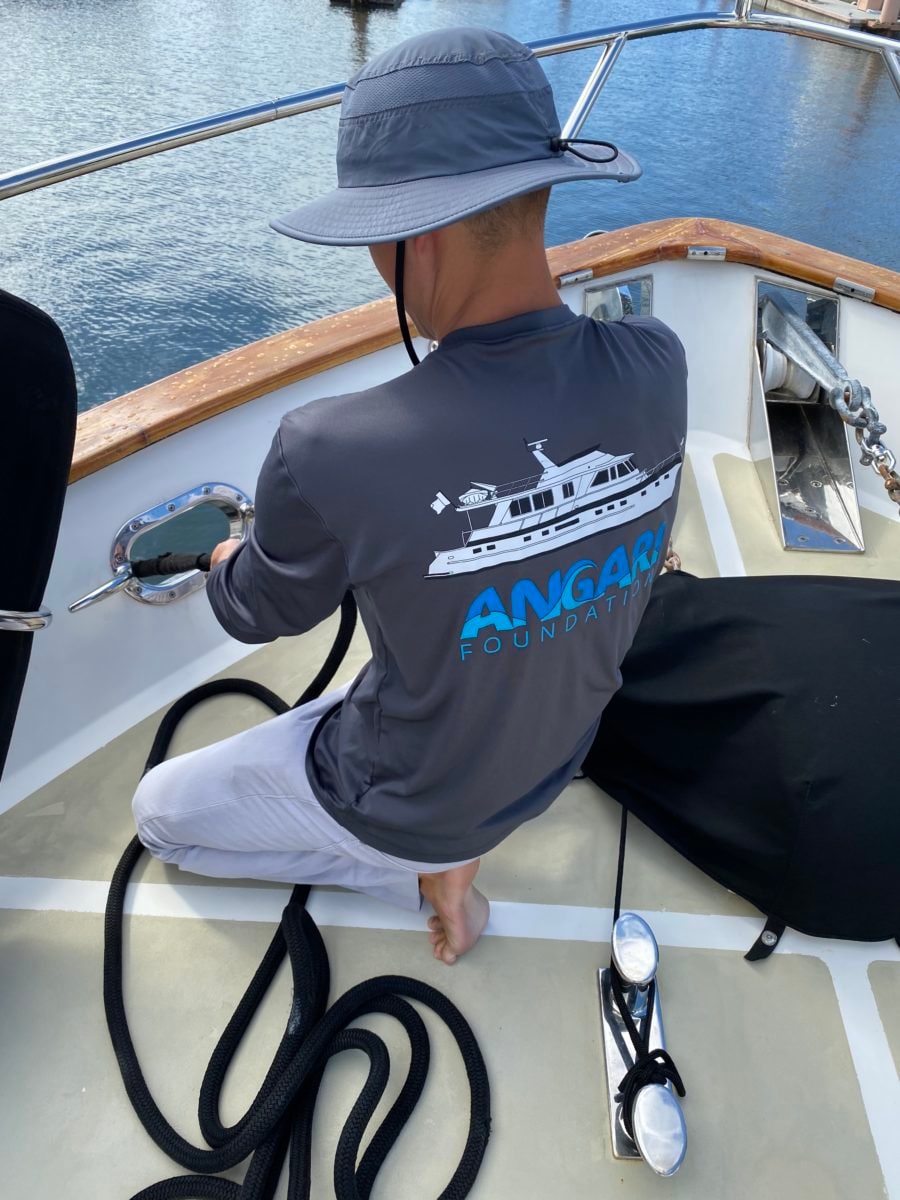 If I could give any advice to future interns, it would be to work hard on the boat, stay organized, and remember what Kevin teaches you! You're not only getting physical exercise, but you're also learning how to be precise in everything you do. Then, when you're not on duty, go see what Florida has to offer. Here, I met a lot of amazing folks that I wish I could call lifelong friends.
I cannot thank ANGARI Foundation enough for giving me these incredible experiences that I will never forget.