Dr. Katherine Galloway, Instructor 
Department of Biological Sciences,
Nicholls State University

Dr. Katherine Galloway shares her research on lionfish biology and the mechanics of their spines, and how this has led to their success as an invasive species in the Western Atlantic and Caribbean.
Select Supplemental Content:
Educators- would you like to be kept up to date on ANGARI ocean science education content & programs like this? If so, please complete our Educator Registration form!
PRESENTER BIO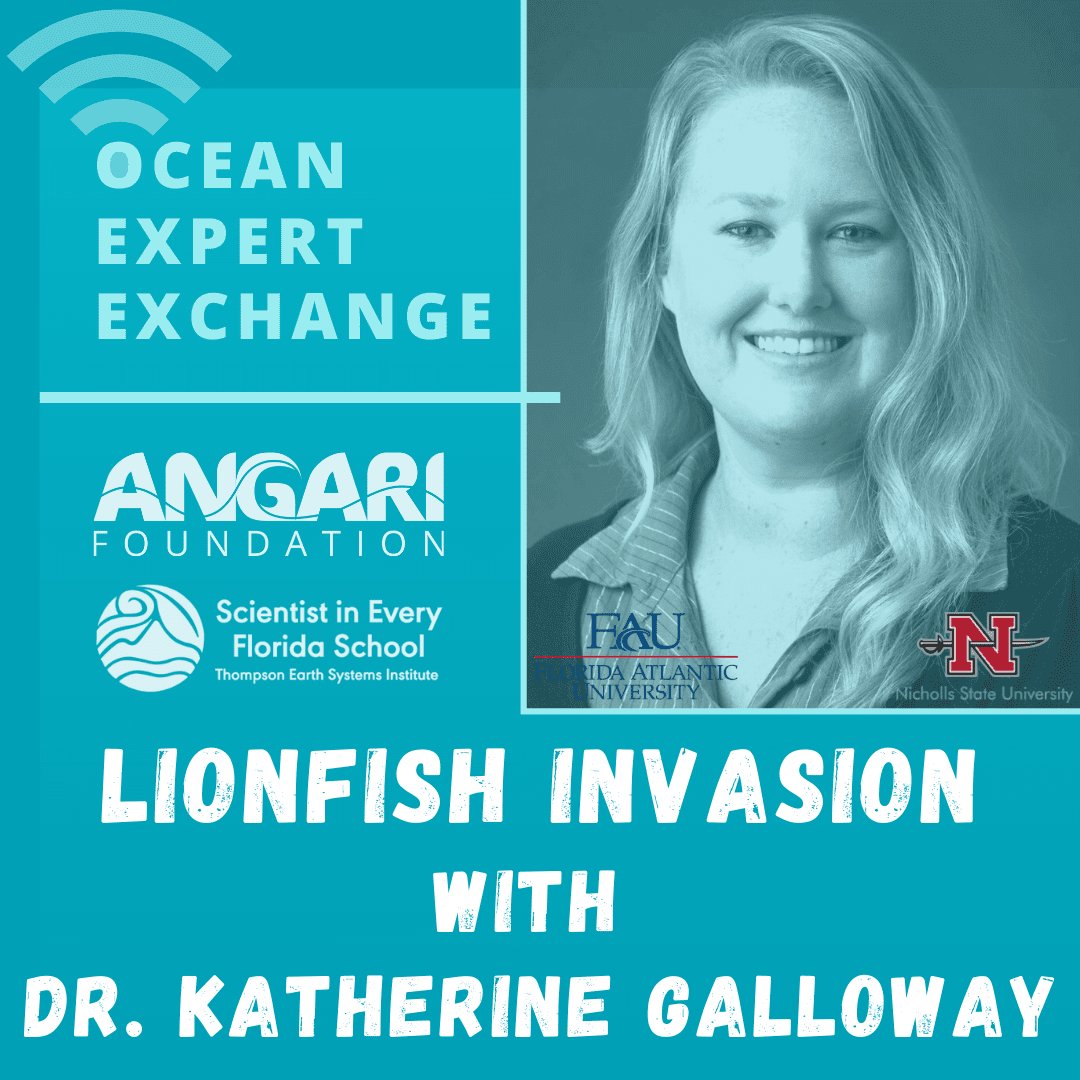 Dr. Katherine Galloway is an Instructor in the Department of Biological Sciences at Nicholls State University. Her area of expertise is the functional morphology and biomechanics of fishes, with an emphasis on puncture systems. In addition to her lionfish research, she has conducted research on lingcod at the University of Washington, elongated fishes at the University of California, Santa Cruz, and sharks! She studied abroad in Australia as an undergraduate, where she became interested in invasive species when she helped with invasive algae research. Kate earned her masters degree while completing her Ph.D. at Florida Atlantic University. She is a strong advocate for women in science and mentored five female undergraduates during her Ph.D., publishing a manuscript with one of these students. Read more
Ocean Expert Exchange is a live educational webinar series featuring experts in marine science and technology, many of whom have participated in expeditions onboard R/V ANGARI. The 30-minute live events welcome audiences of all ages and include a presentation on the speaker's area of expertise followed by Q&A with participants. The series is co-hosted by ANGARI Foundation and the University of Florida Thompson Earth Systems Institute's Scientist in Every Florida School program.