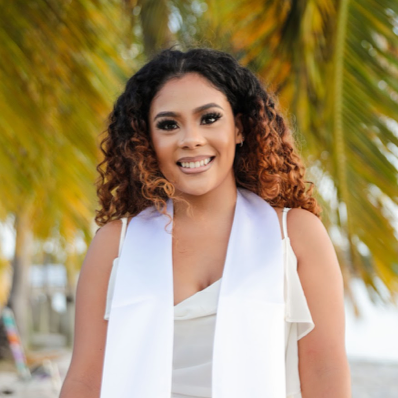 Martinna-Noelle Parham, Fall 2023
Martinna grew up in Silver Spring, MD. Ever since she was a little girl she loved the ocean, especially having the Baltimore Aquarium as a place to visit frequently and see all the cool wonders of the ocean! In 2020 Martinna graduated with a B.S. in Marine Biology from Hawaii Pacific University, which grew her love and knowledge of the ocean even more. During COVID, she had a remote internship with the Archipelagos Institute of Marine Conservation, where she focused on the population of Delphinus delphis in the Mediterranean Sea through photo-identification and the mark-recapture method. In 2023 Martinna graduated with her MPS in Marine Conservation from University of Miami RSMAS. While in school, she interned with CREMA in Costa Rica as a sea turtle research assistant and is currently working toward publishing her thesis. Martinna's jobs and previous internships have given her a solid foundation to work with ANGARI Foundation, where Martinna will be helping with citizen science and education outreach events, social media and expeditions.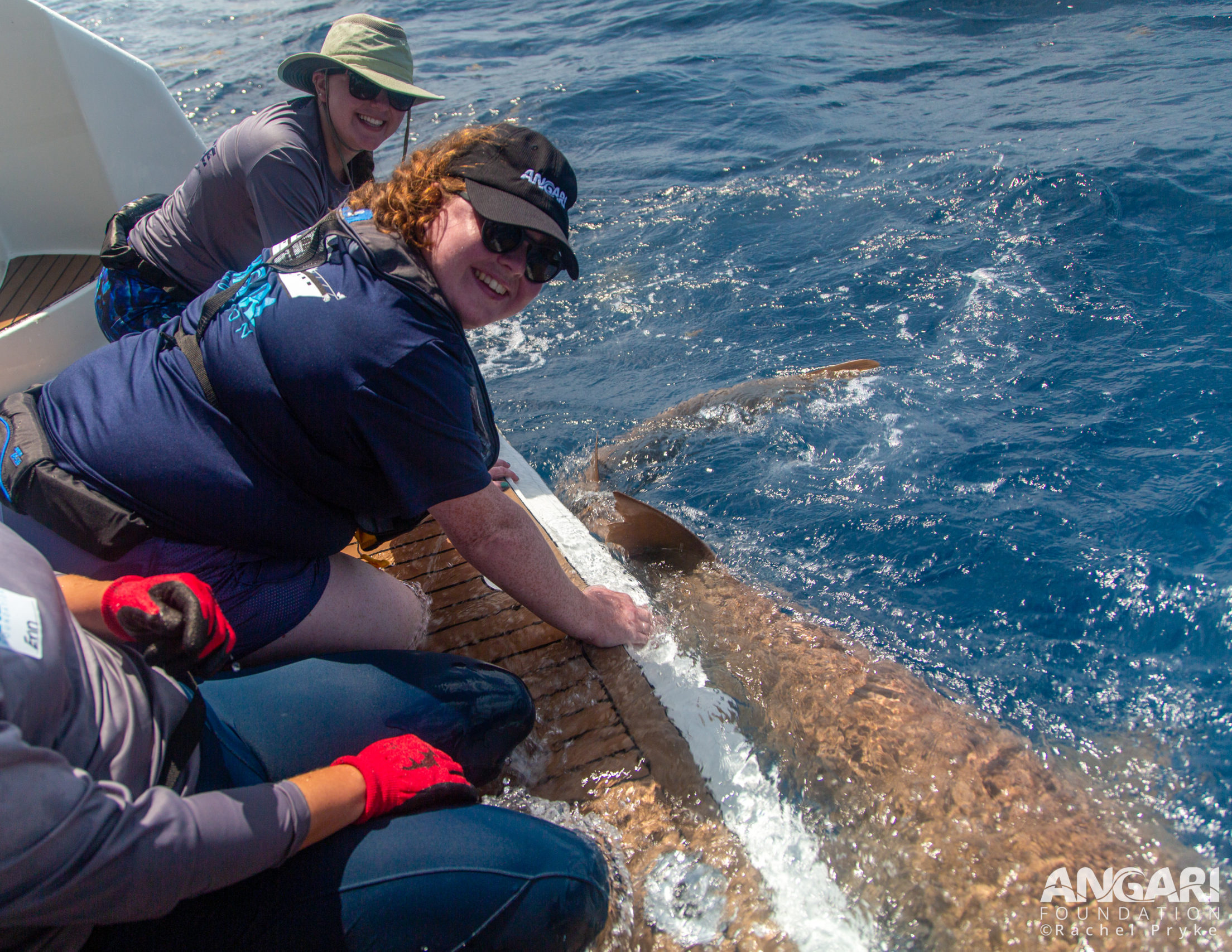 Laura Jessop, Spring 2022 - Fall 2023
Laura grew up in Surrey, United Kingdom and has always had a love of the ocean. Since attending Canterbury Christ Church University, where she graduated with a B.S in Geography, she has spent many years travelling and exploring the world. She went on a year of travels around Asia and Australia where she deepened her love of the ocean and developed her love for SCUBA diving. Laura has also spent 2 years living on the Kenyan coast volunteering with Local Ocean Conservation, a marine conservation non-profit. She helped digitalize and clean 20 years of data and designed and created an app to collect their data more efficiently, while being extremely hands on with their sea turtle conservation programs. During her remote internship with ANGARI Foundation, Laura is helping with social media, content creation, digital marketing and virtual and distance learning education programs. Laura is also completing her Marine and Wildlife Conservation advanced diploma while also working for Zoological Society of London, an international conservation charity driven by science.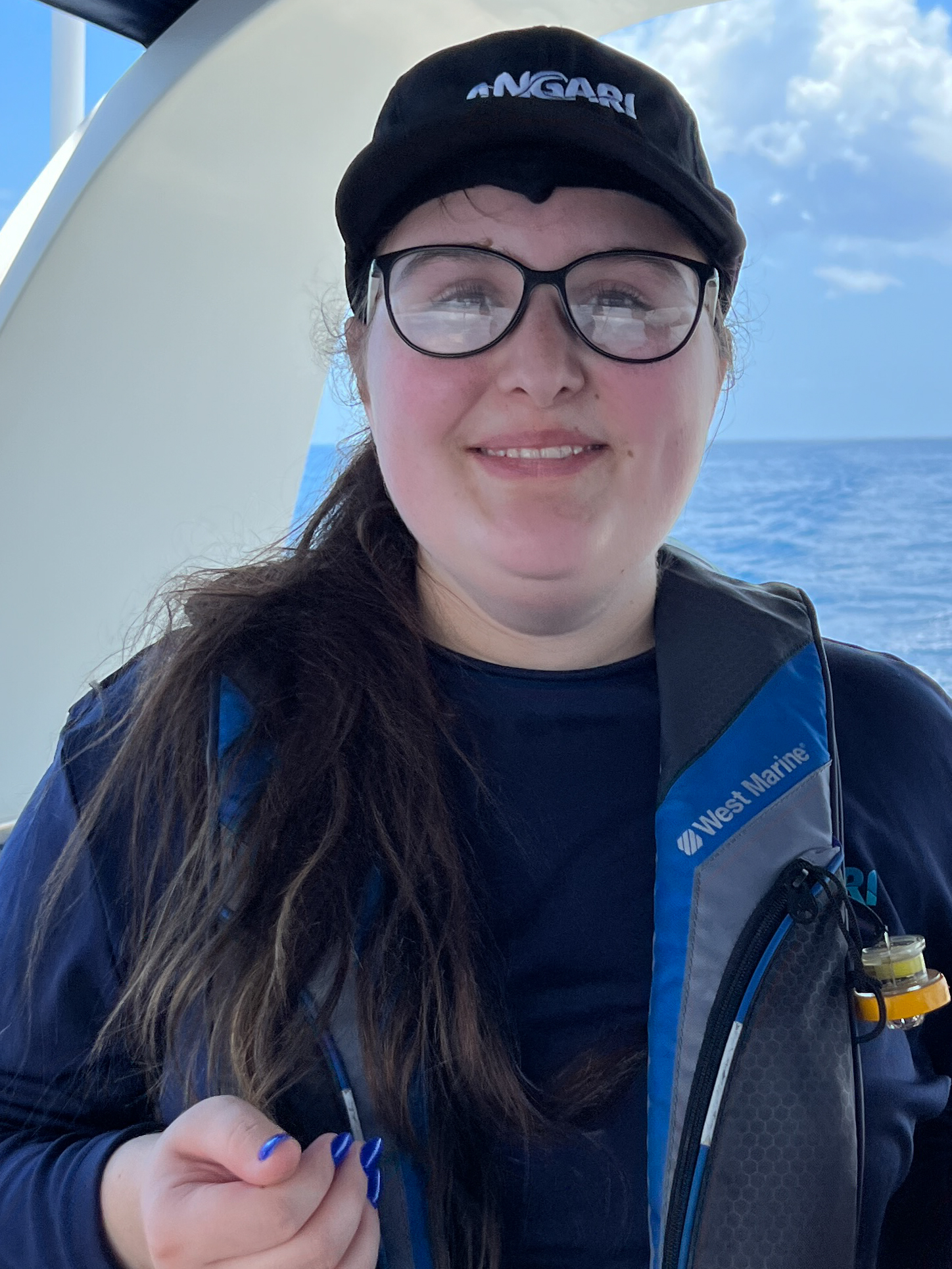 Delaney Foster, Summer 2023
Delaney grew up in Stuart, Florida and has always loved the water. While living in Stuart, she volunteered with environmental education organizations and helped create resources for fellow students. She currently attends Boston University in Boston, Massachusetts, where she is studying Marine Science. At Boston University she volunteers with a multitude of clubs to help engage with environmental concerns on campus, like working to pilot a zero-waste, free laundry detergent program, along with creating content for clubs to post on social media to raise awareness for events. Her experiences with outreach and engagement from clubs and interning with Attentive Energy create a solid foundation to intern with ANGARI. At ANGARI Delaney helped with content creation, social media and education programs, including supporting two summer COE: Sharks expeditions with teachers.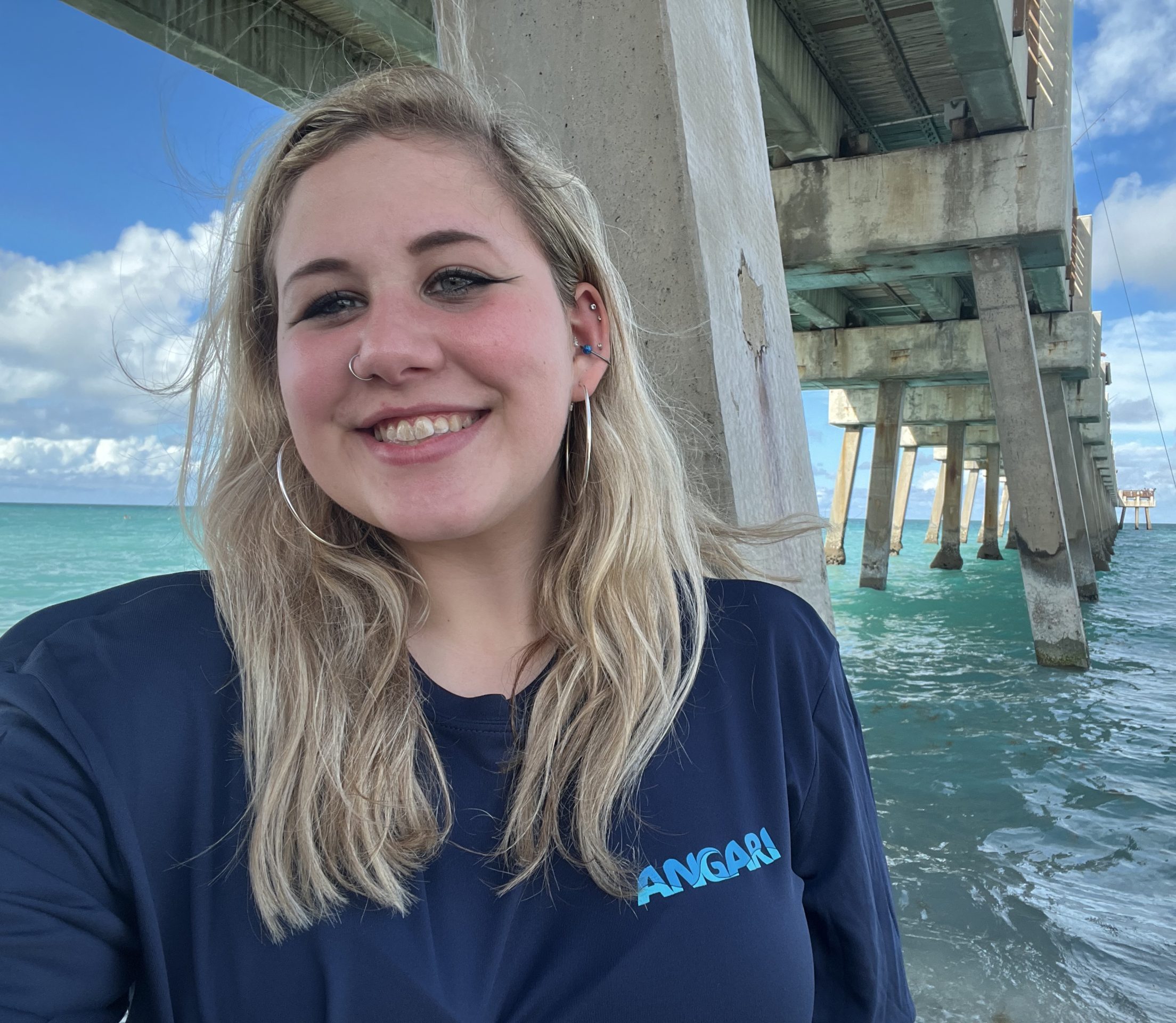 Rachel Pryke, Summer 2022
While growing up in Boston, Massachusetts, Rachel discovered her passion for the ocean and its inhabitants at a young age. Rachel and her grandmother would adopt manatees annually in a conservation effort sparking her interest. In 2022 Rachel graduated from Rochester Institute of Technology in Upstate New York with a BFA in Photojournalism and a minor in Journalism. Her degree is in hopes of aiding her journey to become an underwater/marine life conservation photographer. Rachel is an avid diver and has earned several SCUBA certifications. After completing a content creation internship at Loggerhead Marinelife Center in 2021, Rachel joined ANGARI the following summer to further develop her skills and work on creating and producing video and photography content for the Foundation. During her time at ANGARI, she filmed and edited videos highlighting the Summer 2022 Oceanography Camp for Girls and COE: Sharks Teacher Workshop programs, as well as created several social media reels. During the summer's educational expeditions, Rachel also served as lead photographer onboard R/V ANGARI.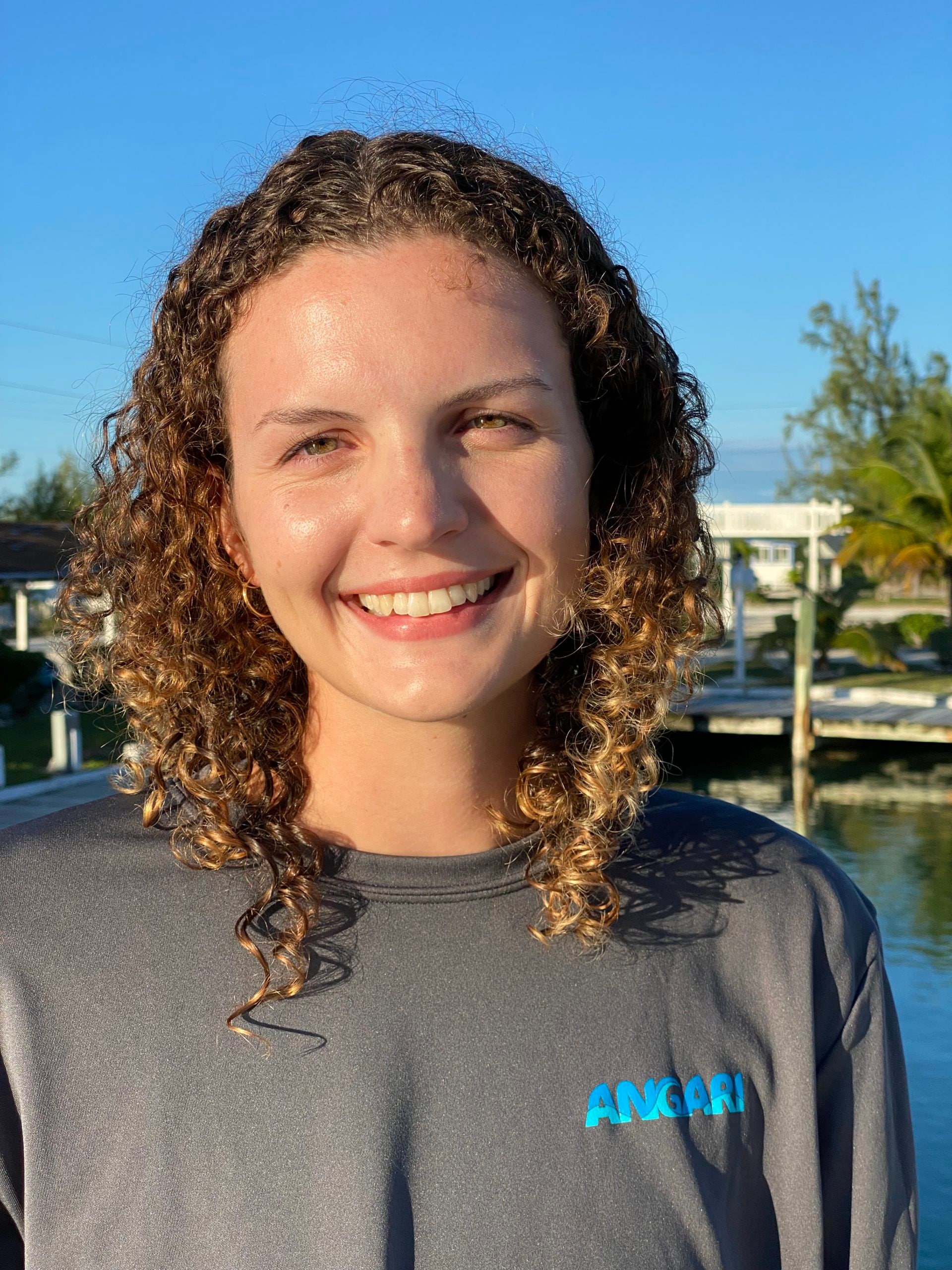 Lydia Pleasants, Fall 2021 - Summer 2022
Lydia grew up in upstate New York where she attended the SUNY College of Environmental Science and Forestry. She graduated in 2020 with a B.S. in Conservation Biology and minors in Marine Science and Environmental Writing. While in school she had the opportunity to circumnavigate the globe with Semester at Sea, assist in research on the queen conch in Belize and learn how to research dive in the Dutch Caribbean while living on a sailing catamaran. After graduating, Lydia began working on boats in Florida, which took her to The Bahamas as a mate on an 85-foot private yacht. At ANGARI, she utilized her boating skills and background in marine conservation onboard R/V ANGARI as a deckhand. During her internship, she also supported the Foundation's education and community programs, which led to her taking on the role of Program Coordinator at ANGARI Foundation in August 2022. When not working, Lydia is a divemaster who loves traveling, beachcombing and natural history illustration.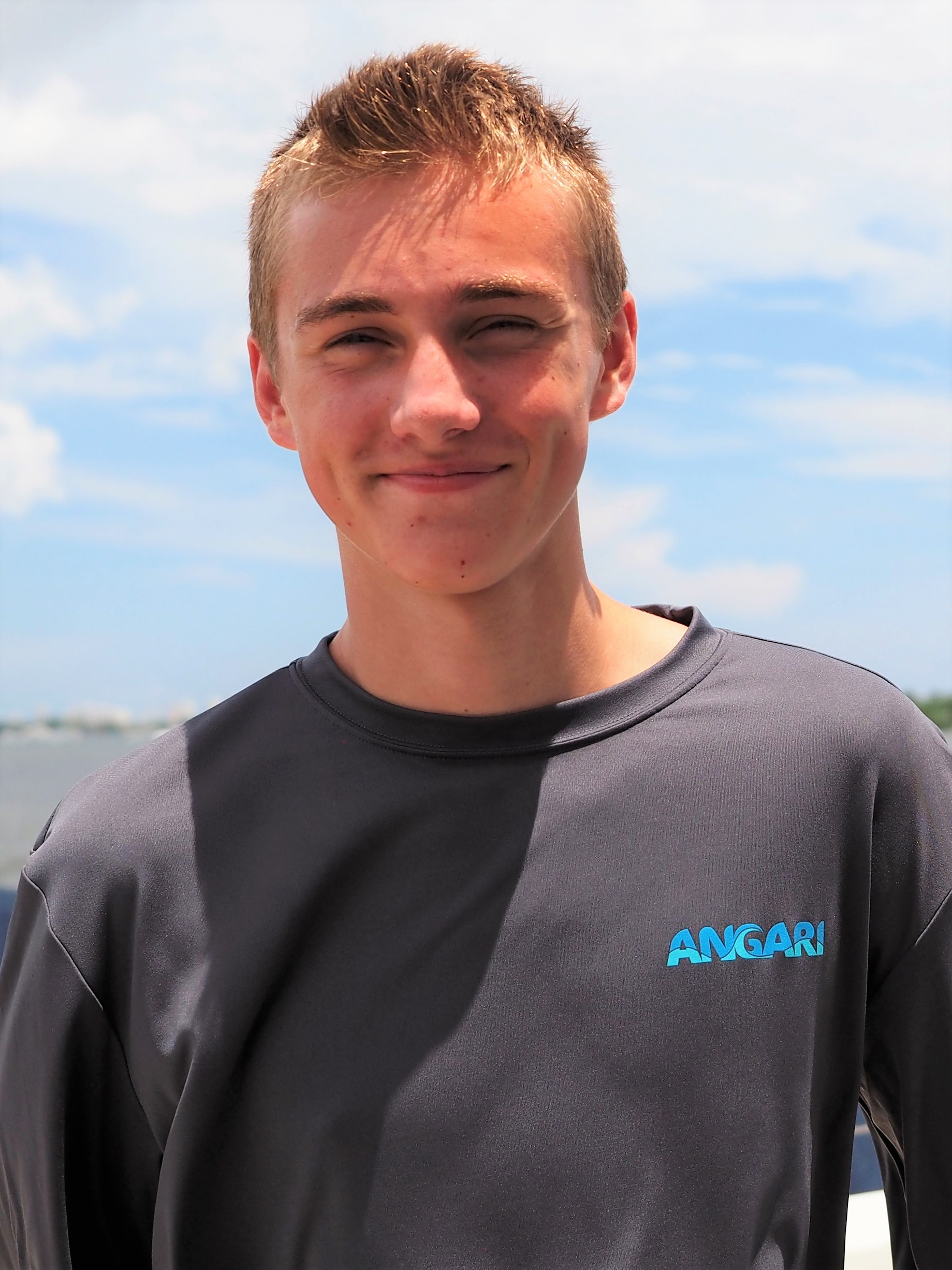 Erik Phillips, Summer 2017, Summer & Fall 2021
Erik interned with ANGARI Foundation in the summer of 2017 and returned to continue learning and working aboard R/V ANGARI in 2021. Currently, Erik is studying Computer Science and Engineering at home in San Jose, California with hopes of becoming a software engineer. Erik has years of experience working around indigenous wildlife at his family ranch, whether it be herding cattle, working a tractor, or building and clearing small roads and bridges. His many hobbies include recreational scuba diving, model airplanes, target shooting, backpacking and automobile racing. One day, he hopes to complete his private pilots license to build and maintain his own Piper Cub. During his 2017 internship, Erik brought both mechanical and photography experience to ANGARI Foundation, and put his skills to use onboard R/V ANGARI. In 2021, Erik took an active role as a member of the research vessel crew, supporting vessel maintenance, operations and expeditions.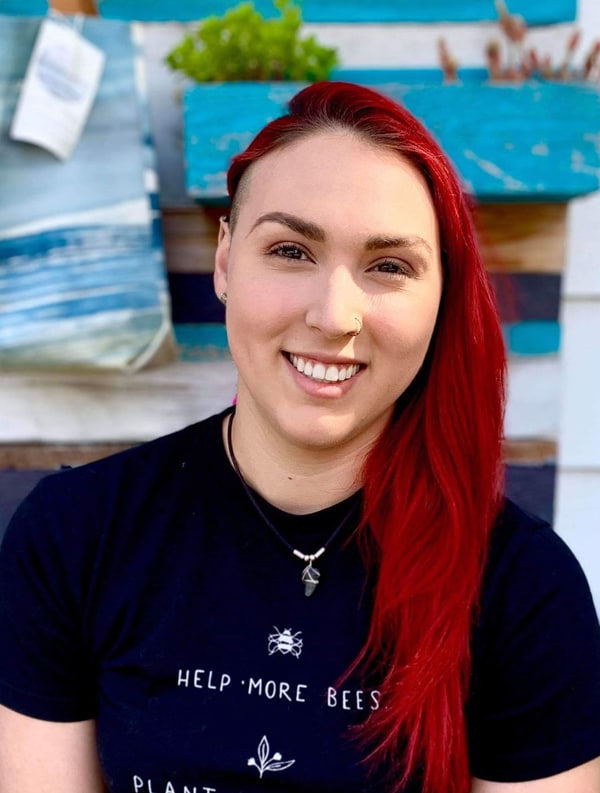 Emily Perkovic, Spring, Summer & Fall 2021
Emily completed a B.S. in Biology with a concentration in Marine Biology from the University of Victoria in 2020. During her time at UVIC, she focused on studying kelp forests and marine mammals. Emily has a passion for working with NGOs and helping to bring science to a much broader audience. She has spent the last two years working for Cetus Research & Conservation Society, monitoring vessel-whale interactions in the Salish Sea. Emily realized she had a passion for the ocean after learning how to dive in Florida in high school and is now an avid cold water diver. During her internship with ANGARI, Emily contributed content to our social media and education programs, including assisting with virtual outreach events and classroom visits.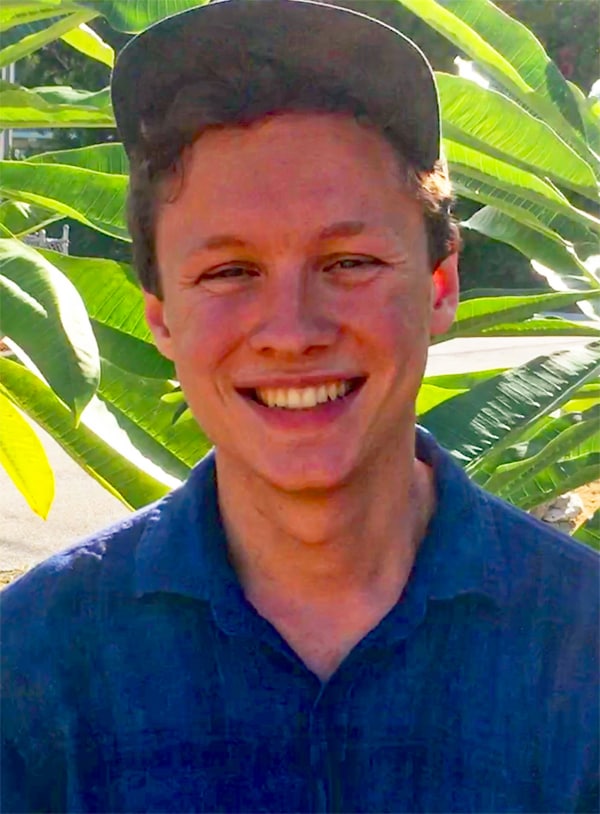 Nik Varley, Spring & Summer 2021
Nik graduated from the University of Chicago, where he studied English and Environmental Studies. During undergrad, he worked as a research assistant at the Smithsonian Tropical Research Institute, measuring the effects of ocean acidification on coral reefs in Eastern Panama. Since graduating, Nik completed a yearlong internship with Coral Restoration Foundation, working to propagate and outplant endangered coral species in the Florida Keys. He also held positions at a political communications firm, public radio station and non-profit record label. Nik has been diving since 2014 and holds a PADI Rescue certification. He is interested in the ways people and marine life are interdependent and how ocean education can create stronger coastal communities. During his internship, he supported ANGARI's public outreach programs and spread ocean awareness in Florida and beyond.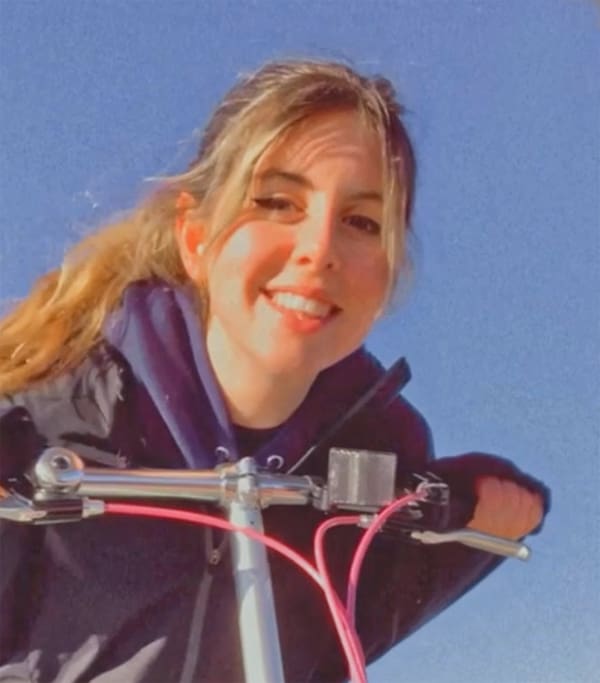 Anna Perruzza, Spring 2021
Anna is pursuing a B.S. in Marine Biology at Florida International University. She grew up on Long Island, NY, where she would spend her time observing and photographing coastal ecosystems. In 2020, Anna completed an internship with the Peconic Estuary Program and the Cornell Cooperative Extension of Suffolk County. That led to her virtual presentation of her data on the Peconic alewife migration at the American Fisheries Society Annual Meeting. Anna has a passion for education after working for three years as a teacher's assistant and working with multiple ages. She has decided to combine her love for education and her obsession with coastal ecosystems and marine life. Anna believes that only through community outreach can we implement real change. When she is not studying or working, Anna enjoys wildlife photography, taking care of her garden and trying new recipes.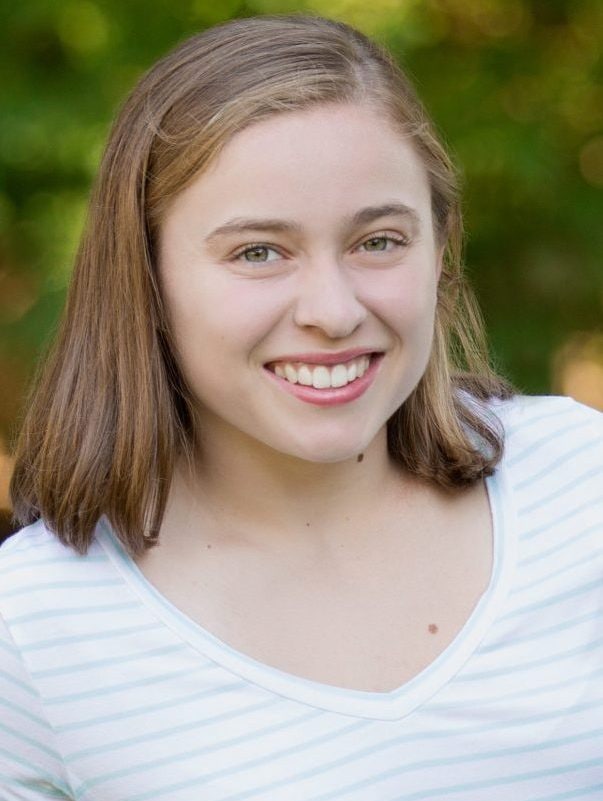 Kate Piacenza, Summer 2020
Kate is a rising senior at Hamilton College pursuing a B.A. in Psychology with minors in Communications and Education. Through her coursework at Hamilton and past internships, she has been able to learn about social media and digital marketing. At ANGARI, she took a deep dive into the Foundation's brand, social media and engagement strategies. During her internship, Kate learned Sprout Social software and high level analytics and developed on-brand best practices for social media content.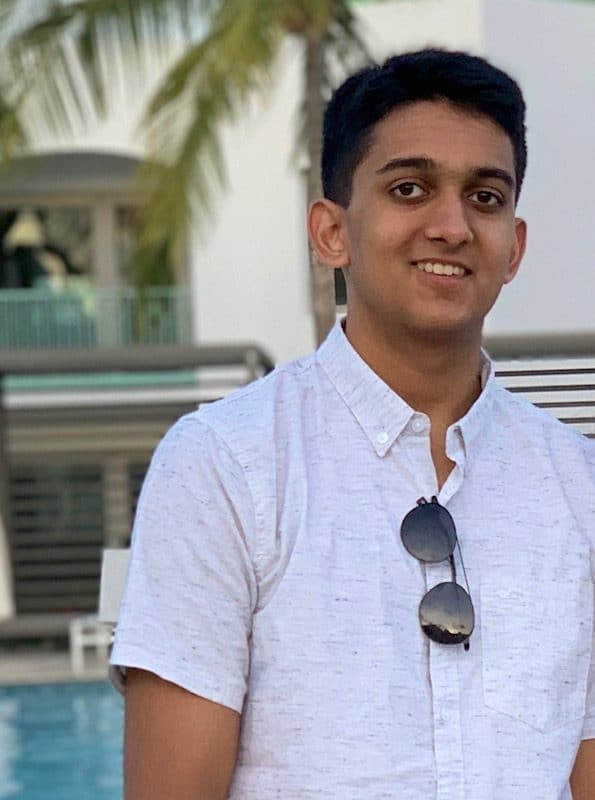 Rishabh Reddy, Summer 2020
Rishabh is pursuing a B.S. in Business Administration at the NYU Stern School of Business with concentrations in Finance and Entrepreneurship. He has attended a variety of speaker series concerning environmentally-driven foundations and their business operations. Rishabh has held internships in the past dealing with budget outlooks and other financial evaluations. He also writes articles for his financial blog, reddyfinance.com. He interned at ANGARI with a wish to gain more insight into the dynamic between private donors and partners, communities, and other business metrics. During his internship, Rishabh built a forecast model to project current and future year revenues and expenses. He also analyzed the potential effects of COVID-19 on nonprofit revenues like donations and grants.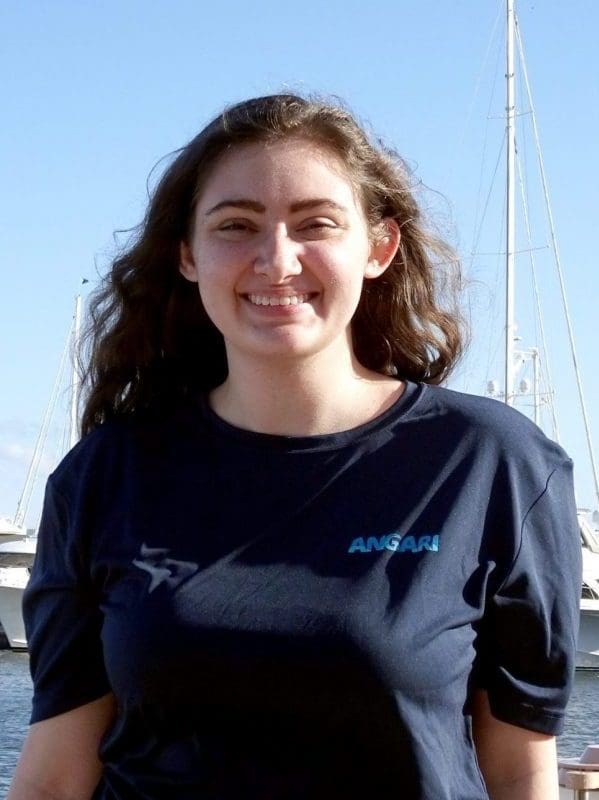 Kayla Windelspecht, Spring 2020
Kayla received a B.S. in Biology from North Carolina State University in 2019 and afterwards moved from North Carolina to Florida to pursue her interest in marine biology and conservation. She decided to intern with ANGARI Foundation to help prepare her for an exciting career by providing her with experience in community outreach, non-profit marketing and environmental education. During her internship, Kayla was able to participate in classroom visits and outreach events before the pandemic led to remote work, where she continued to assist with digital marketing, social media and the newly launched Ocean Expert Exchange program.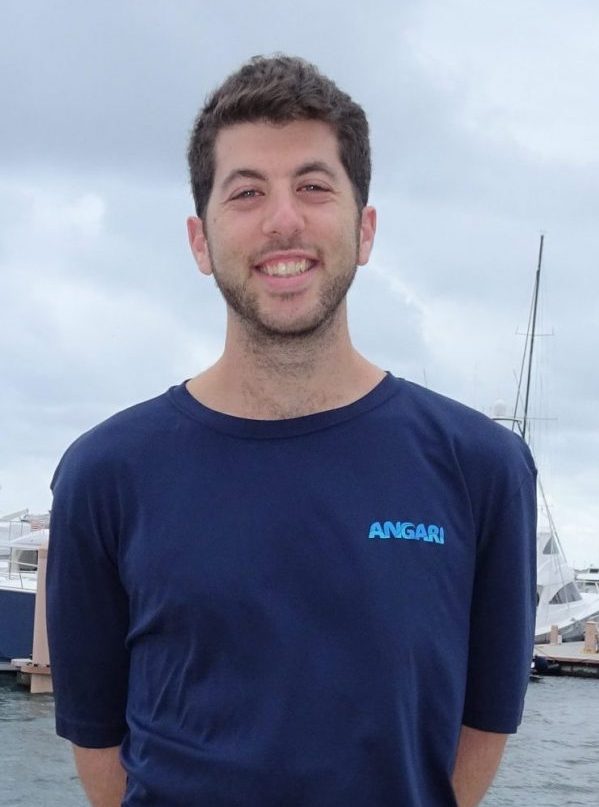 Jake Weinberger, Fall 2019
Jake earned a B.S. degree in Zoology and Conservation Biology with a minor in Environmental Studies at the University of Wisconsin – Madison and  a M.P.S. degree in Marine Conservation at the University of Miami – Rosentiel School of Marine and Atmospheric Science. During his internship with ANGARI Foundation, Jake completed two film projects from inception to completion and also helped with editing a fundraising video for Giving Tuesday. Jake participated in two outreach events where he helped write social media content and was responsible for photography and creating Instagram stories during the event. He also assisted with an educational school visit to share coral reef science with students.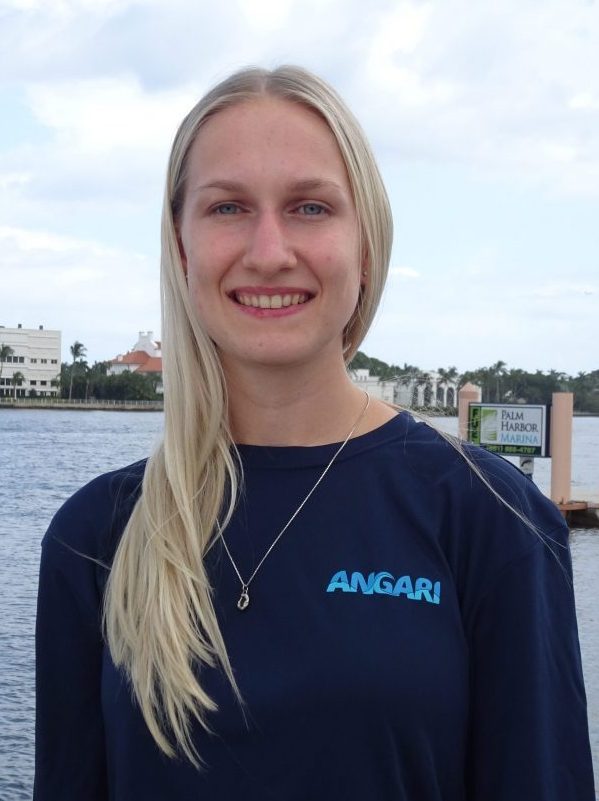 Jessica Elliott, Fall 2019
Jess received her Bachelor's in Psychology with a minor in Biology from Western Carolina University in 2019, and completed an internship with ANGARI Foundation during her first semester as a Masters student at the University of Miami. Jess helped prepare for and execute the Lagoon Drift citizen science experiment in November 2019 and assisted with creating social media posts and promotional materials during her 3 month internship.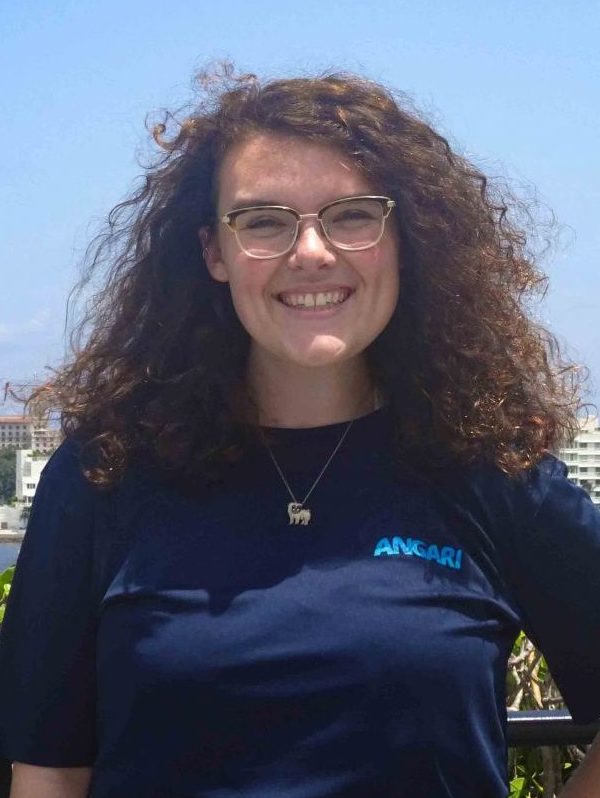 Cammey is from Indianapolis, Indiana and is currently pursuing a degree in Marine Biology with an anticipated minor in Political Science at the University of Southern Mississippi. While at school, she volunteers as an undergraduate research assistant in Dr. Nicole Phillips' shark and ray genetics lab, specifically working on sawfish conservation by networking and collecting dry samples from sawfish rostra.
During her time with ANGARI, Cammey learned more about her interest in science communication through assisting with digital and social media projects and furthered her passion for marine science outreach by attending events alongside the Foundation. One future goal she hopes to achieve is creating a better understanding of ocean science and science literacy for policymakers and the public.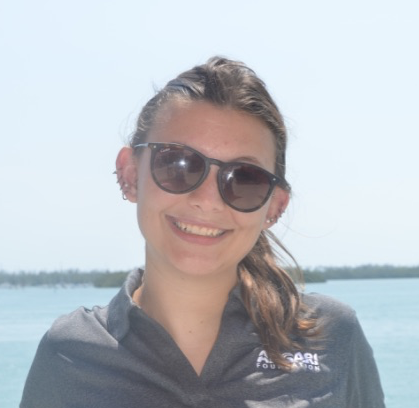 Sarah has had a passion for science from a young age, growing up on the shores of the Gulf Coast. This continued long enough for her to want to study marine biology in college. While earning her B.S. degree from Millersville University of Pennsylvania, volunteering her time at a local museum led her to discover another passion: helping others, especially kids, become as fascinated by science as she was. In 2016 this led her to accept a position in Connecticut doing just that as an informal after-school and summer camp educator teaching kids about water sports and marine science. It also led her to ANGARI Foundation in the fall of 2017 where she aided in science education and outreach in hopes of inspiring a love for science in others. When not helping others learn about the ocean, she enjoys being out on the water doing water sports like sailing and kayaking, board games, bird watching, and snuggling up with her cat for a good movie.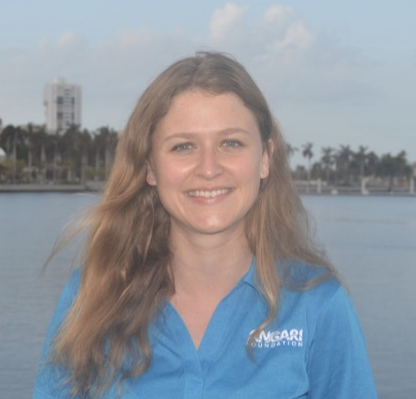 Savannah Benes, Fall 2017
Savannah graduated from the University of Southern California in 2017 with a degree in Environmental Studies and a passion for being in the water! Originally from San Diego, Savannah loves spontaneous adventure, and has enjoyed traveling through East Africa, the Southwest Pacific, and across the Southern U.S. She came to Florida in 2017 to work as ANGARI's social media and marketing intern, allowing her to combine her passions for marine life and photography. In her free time Savannah enjoys making documentaries, paranormal investigation, bartending, and working towards her Divemaster certification.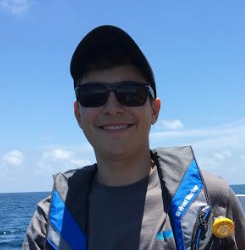 Benjamin Grossman, Summer 2017
Ben Grossman interned with ANGARI Foundation in Summer 2017. He recently graduated from Germantown Academy High School in Fort Washington, Pennsylvania, and will be attending the University of Rhode Island this fall with plans to major in business management and entrepreneurship. Over the years Ben has developed a love for film and his internship project at ANGARI Foundation was to film and edit interviews of ANGARI's Educator Council members and collaborating scientists to share with the public.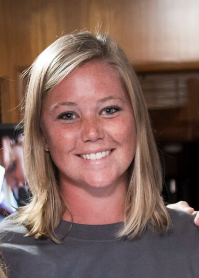 Shannon Stainken, Spring 2017
During her internship, Shannon Stainken assisted with science communications and community outreach at ANGARI Foundation. Shannon graduated from the University of Miami with a Bachelors degree in marine biology and a minor in chemistry. She recently acquired a Masters of Professional Science in marine conservation from the University of Miami Rosenstiel School of Marine and Atmospheric Science. She enjoyed working for ANGARI because it allowed her to pursue her passion of engaging students in hands on marine science education and connecting the public to scientists.