Scientists and news crews came together aboard R/V ANGARI to examine this year's Sargassum belt and its potential effects on Florida.

Marathon, Florida Keys, FL
Gerardo Albornoz
Rachel Brewton
Brian Lapointe
Peter Morton
Deanna Webber
Scientists and news crews came together aboard R/V ANGARI to examine this year's Sargassum belt and its potential effects on Florida. Dr. Brian Lapointe and Dr. Peter Morton led the expedition, which took place within the Gulf Stream current and Atlantic Ocean off Marathon in the Florida Keys. Media crews from Al Jazeera, NHK Japan and Canadian Broadcasting Corporation (CBC) joined the expedition.
Dr. Lapointe's decades of research on Sargassum and resulting environmental effects has yielded novel insights into the ecology of this macroalgae, the Sargasso Sea and associated communities. Since 2011, unprecedented strandings of pelagic Sargassum have occurred over broad areas of the North Atlantic basin and Caribbean Sea. These strandings, characterized by excessive biomass, are considered to be harmful algal blooms (HABs) and are detrimental to both the environment (fish kills, dead zones, toxic hydrogen sulfide) and the tourist-based economies of affected coastal areas. Similar high biomass strandings of Sargassum increased during the 1980s and 1990s in the Gulf of Mexico, impacting Texas and Florida coasts. Corresponding research documented the importance of boundary current circulation between the Gulf of Mexico, Gulf Stream, Sargasso Sea and Caribbean region to nutrition, productivity and growth of pelagic Sargassum.
Dr. Peter Morton brought his experience studying marine trace metal fluxes and cycles in the ocean to this Sargassum research project with the intention of using samples to determine origin of the existing floating Sargassum mats to better understand where these blooms are coming from and what might be causing them.
During the expedition, Sargassum samples were collected at various points offshore, ranging from near shore Marathon to nearly 40 nautical miles into the Atlantic. The samples were taken back to Lapointe's lab at Harbor Branch Oceanographic Institute at FAU for processing and further analyses for carbon, nitrogen, phosphorus, as well as nitrogen stable isotopes.
CHIEF SCIENTISTS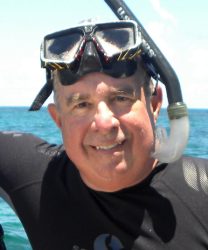 Dr. Brian Lapointe is internationally renowned for his research on water quality and harmful algal blooms in tropical and subtropical seagrass and coral reef ecosystems. Brian obtained a BS in Biology from Boston University, a MS in Environmental Science from the University of Florida and a Ph.D. in Biology from the University of South Florida. He has worked at Woods Hole Oceanographic Institution, Skidaway Institute of Oceanography, and is currently a Research Professor in the Marine Ecosystem Health Program at the Harbor Branch Oceanographic Institute at Florida Atlantic University. Since 1974, Dr. Lapointe has assessed nutrient pollution and algal blooms throughout coastal waters of South Florida and the Caribbean region. Although his current work focuses on the declining health of the Indian River Lagoon and the massive Sargassum blooms impacting the Caribbean region, he has led numerous research expeditions in Bermuda, Bahamas, Belize, Cuba, Jamaica, Martinique, Trinidad & Tobago, Bonaire, Curacao, St. Lucia, Barbados, and the Great Barrier Reef, Australia. Dr. Lapointe pioneered the concept of nutrient threshold concentrations that initiate algal blooms, and the use of stable nitrogen isotopes to "fingerprint" sources of land-based nitrogen pollution. He established the longest low-level nutrient monitoring record for a coral reef anywhere in the world at Looe Key reef in the lower Florida Keys. Dr. Lapointe has published over 120 scientific papers, four book chapters and was a contributing author of the book "Clean Coastal Waters: Understanding and Reducing Nutrient Pollution" published by the National Academy of Sciences. He has received numerous awards, including the Sigma Xi Outstanding Research Award, a John D. and Catherine T. MacArthur Foundation Award, and inclusion in "Who's Who in Scuba Diving and Underwater Research" and "Who's Who in America, Science and Engineering, the Millennium Edition." He currently serves on the Editorial Board of the journal Harmful Algae.
_________________________________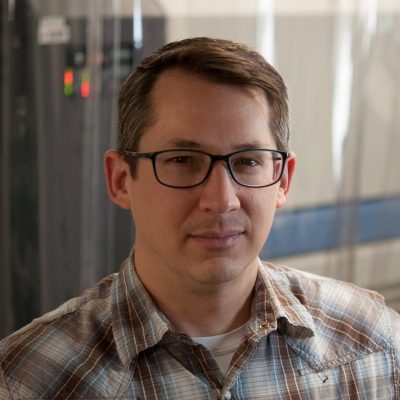 Dr. Peter Morton, a chemical oceanographer and marine geochemist at studies the sources and roles of nutrient metals in the marine environment. Just like humans require small amounts of trace nutrients like iron, manganese, and zinc, so do marine microorganisms. Because these elements are so scarce in the surface of the ocean, scientists have developed specialized techniques, devices, and instrumentation to collect and analyze these samples without contamination.
His team's research focuses on how two major kinds of marine plants, diatoms and coccoliths, influence the nutritional value of the waters where they grow.