As part of a long term monitoring program, researchers from NOAA's Coral Reef Conservation Program worked from R/V ANGARI to survey several reef sites around and within Dry Tortugas National Park.
Nicole Besemer
Nate Formel
Patrick Kiel
Graham Kolodziej
Anderson Mayfield
The National Oceanic and Atmospheric Administration (NOAA)'s Coral Reef Conservation Program continues its National Coral Reef Monitoring Program (NCRMP) with the goal of providing long term sustained monitoring of key biological and environmental variables within U.S. coral reef ecosystems. Coral reefs within the protected Dry Tortugas National Park and surrounding waters are regularly surveyed and assessed for calcification, bioerosion, and biodiversity. During this expedition, researchers SCUBA dived on several sites to count species of corals, parrot fish, algae, worms, and other marine life that can affect coral cover and health. High resolution photographs were all taken for photogrammetry and will provide scientists with an updated look at large sections of reefs. Additionally, using a subsurface autosampler (SAS), numerous water samples were collected to measure baseline and fluctuating seawater conditions.
A primary goal of this expedition was to maintain ongoing, long term monitoring of reefs within and just outside Dry Tortugas National Park. Several long term monitoring instruments were recovered, serviced and replaced on reef sites to continue collecting environmental data. Growth plates used to measure calcification were collected and replaced with clean plates to start new growth.

Data from this trip is used as part of long term environmental monitoring in order to better understand reef dynamics, determine reef persistence, and identify causative agents of change. This expedition is conducted every three years by NOAA AOML and partner scientists.
Chief Scientist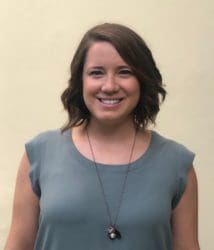 Nicole Besemer is a marine biologist whose work has focused primarily on south Florida and Caribbean ecosystem management and conservation. Besemer's role with the AOML Coral Program is as the National Coral Reef Monitoring Program (NCRMP)'s Caribbean Climate Operations Coordinator. Her work focuses on the implementation of the Climate Monitoring Component of NCRMP, including the planning and operation of associated fieldwork and research trips, as well as data analysis related to how ocean acidification and global warming are affecting coral reef communities in the Atlantic and Caribbean. Besemer received her B.S degree from East Stroudsburg University of Pennsylvania in 2013 and her MPS degree in Tropical Marine Ecosystem Management from the University of Miami in 2017.