For two days, an army of ocean lovers set out into the ocean to actively restore coral reefs. Recreational scuba divers joined experienced coral restoration practitioners from the Coral Restoration Foundation™ (CRF) to physically outplant critically endangered corals onto degraded reefs. ANGARI Foundation joined these efforts as an Ecosystem Sponsor for the event, and R/V ANGARI served as a dive platform and the primary vessel for transporting corals between nursery and planting sites.
ANGARI Foundation is proud to have been an Ecosystem Sponsor for CORALPALOOZA™ 2019.  On June 7 & 8, R/V ANGARI and crew ventured down to the Florida Keys to provide operational support to Coral Restoration Foundation™ (CRF) at their annual event to restore coral reefs. CRF reported the results of this year's event, stating that around 250 divers returned 1,760 corals to the wild overall in the Florida Keys, which is more than any previous CORALPALOOZA™ event.
6/7/2019 Coral Nursery Harvesting:
CRF has developed a system to efficiently propagate or "farm" huge numbers of corals by fragmenting them to finger-sized pieces and using monofilament line to attach them to Coral Trees™.  Coral fragments grow into colonies large enough to be outplanted to the reef in just six to nine months.  On June 7th, CRF staff harvested and tagged corals with labels corresponding to each of the carefully-selected reef restoration sites. After harvest, 650 of the corals were delivered in crates to R/V ANGARI, to be planted at Carysfort Reef, while the rest were delivered to other dive sites throughout the Florida Keys.  The corals were kept in crates submerged in seawater with an aeration and oxygenation system overnight.  ANGARI Foundation crew provided several fresh seawater changes and ensured that all corals were properly submerged and aerated, in order to avoid stressing the corals.
6/8/2019 Carysfort Reef Outplanting:
On June 8th – World Ocean's Day 2019, the 650 corals that were kept onboard R/V ANGARI overnight were transported in crates to several dive boats at Carysfort Reef.  An army of trained volunteer divers followed CRF's coral outplanting protocol to attach the corals directly to the reef using a two-part marine epoxy.  Over time, the condition of the outplanted corals will be monitored by CRF staff in collaboration with academic institutions, and with the help of recreational divers.
THE CORAL RESTORATION FOUNDATION™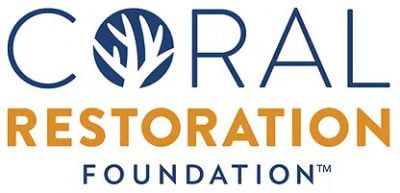 The Coral Restoration Foundation™ (CRF) is the largest coral reef restoration organization in the world, dedicated to restoring coral reefs to a healthy state, in Florida and globally.  The non-profit is headquartered in Key Largo, Florida and was founded by Ken Nedimyer in 2007 in direct response to the wide-spread loss of the dominant coral species on the Florida Reef Tract.  CRF's mission is to restore coral reefs, educate others on the importance of our oceans, and use science to further coral research and coral reef monitoring techniques.  Their work supports the reefs' natural recovery processes through the large-scale cultivation, outplanting, and monitoring of genetically diverse, reef-building corals.  CRF's expert staff empower others in the mission to save coral reefs through dive programs, educational activities, scientific collaborations, and outreach.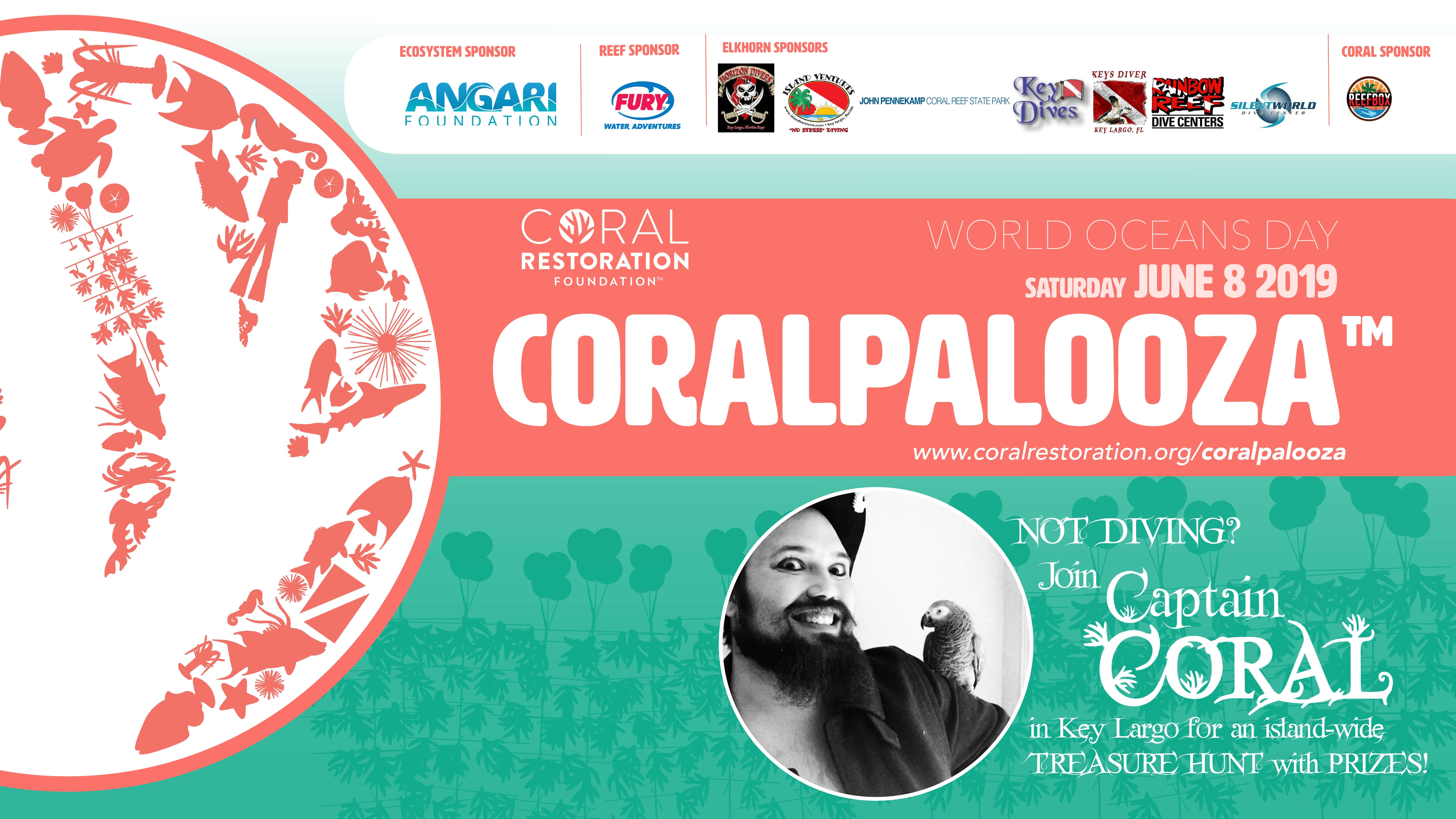 "CORALPALOOZA™ is a way for all ocean lovers, whether on land or in the water, to unite to prevent the loss of our coral reefs. By working together in this 48-hour period, this massive, coordinated, tangible action sends a message of hope for coral reefs from the Florida Keys to the rest of the world!"
-Roxane Boonstra, Coral Restoration Foundation™ Dive and Volunteer Coordinator