Youth and mentors from the Tri-City Trailblazers team gained hands-on experience with marine science field work led by FIU scientists onboard R/V ANGARI.
Gina Clementi
Laura García Barcia
Kirk Gastrich
Nick Ogle
Jessica Quinlan
All sharks were fished for, caught, studied and released for research purposes under Florida permits held by Florida International University scientists.
On this expedition, Florida International University (FIU) researchers from the Predator Ecology and Conservation Lab and the Heithaus Research Lab led youth and mentors from the Palm Beach County Department of Environmental Resources Management (PBCERM)'s Tri-City Trailblazers Program on a marine science education expedition offshore from Palm Beach County.  The team of FIU scientists onboard emphasized the importance of sharks as apex predators, discussed dynamics of marine food webs, and explained some details about their graduate research projects.  Scientists also showed the students how to take measurements, tag sharks and collect small dorsal fin tissue samples from sharks.  Everyone worked together to help researchers conduct a 10 minute plankton tow at 0.5 meter depth; deploy baited remote underwater video (BRUV) equipment; bait the fishing hooks; assemble and deploy drum lines, and bring in drum lines and sharks. The team caught four sharks: 1 tiger shark, 1 sandbar shark, and 2 nurse sharks.  At the end of the day, students had a chance to look at different types of zooplankton using a stereo microscope.  It was a successful day of science-at-sea, filled with excitement and all kinds of fishy fun!
Laura Garcia Barcia

ABOUT ERM & THE TRI-CITY TRAILBLAZERS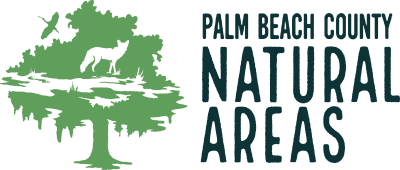 Palm Beach County Department of Environmental Resource Management (ERM) administers a range of environmental programs designed to protect, preserve, and enhance Palm Beach County's natural resources, both on land and water. Fresh drinking water, unpolluted waterways, a large tree canopy, and controlling mosquito populations provide a welcoming outdoor tropical experience to snorkel and dive, visit sandy beaches,  fresh or saltwater fish, kayak waterways, hike in the woods all while viewing wildlife in their natural habitat. From Lake Okeechobee to the Atlantic Ocean, ERM's programs cover the County.

The Tri-City Trailblazers (TCT) is a Glades-area youth outreach series that was launched by Palm Beach County Department of Environmental Resources Management (ERM) with assistance from Youth Services. The goal of TCT is to expose the Tri-City area (Belle Glade, Pahokee, and South Bay) to new "hands-on" outdoor experiences while educating and encouraging a positive connection with nature by exploring habitats close to their home, Palm Beach County's Natural Areas, and Lake Worth Lagoon.
EXPEDITION PHOTO & VIDEO GALLERY