USGS scientists worked off R/V ANGARI to study different sea turtle species and their nesting behaviors in Everglades National Park, as well as conducting research that involved tagging and tracking the animals.
Seven scientists from the U.S. Geological Survey spent one week working off R/V ANGARI to study sea turtles in Everglades National Park. Many beaches in Everglades National Park are remote and may provide habitat for a significant number of sea turtle nests. Unfortunately, these areas are difficult to access and rarely sampled. Over the 7 days on site, researchers spent their nights on small boats scanning the remote beaches of Cape Sable, looking for sea turtle crawls and nesting sites. The turtles spotted in the region were measured, marked, and satellite tagged. The satellite tags will allow scientists to track the animal and better identify the species' in-water habitat during breeding and nonbreeding seasons. As a protected and undisturbed area of Florida Bay and Everglades National Park, Cape Sable is an important monitoring area for nesting sea turtles during the summer nesting season.

CHIEF SCIENTIST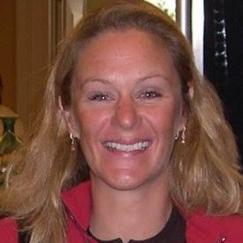 Dr. Kristen Hart is a research ecologist, focusing on population-level studies on the ecology of a broad array of herpetofauna and other wildlife in South Florida. She leads several research programs and collaborates closely with other USGS, university, and National Park Service scientists.
She has built a program of USGS cyclic- and reimbursable funded research, with major funding being provided from the US Fish and Wildlife Service, the US Army Corps of Engineers, the USGS Priority Ecosystem Studies Program, the USGS Coastal and Marine Geology Program, and the National Park Service. She works with rare, threatened, endangered, and invasive species of reptiles, including Diamondback terrapins, loggerhead sea turtles, green sea turtles, hawksbill sea turtles, crocodilians, and Burmese pythons.
Dr. Hart is based in Davie, FL and has field sites in the Everglades and Dry Tortugas National Parks in South Florida, Bon Secour National Wildlife Refuge (Gulf Shores, AL), and Buck Island Reef National Monument (St. Croix, U.S. Virgin Islands).