A  film crew joined scientists aboard R/V ANGARI to capture the variety of scientific methods used to study the health and fate of coral reefs for ANGARI Foundation's new 360/VR film.
In order to create ANGARI Foundation's first Generation Ocean 360/virtual reality (VR) episode, Generation Ocean: Coral Reefs, a crew of cinematographers, directors, and producers joined National Oceanic and Atmospheric Administration (NOAA) and University of Miami Rosenstiel School of Marine and Atmospheric Science (UM) scientists during an expedition aboard R/V ANGARI to Cheeca Rocks in the Florida Keys National Marine Sanctuary. The crew was on location for seven days and followed Dr. Ian Enochs and his research team, including Catalina Aguilar, Nate Formel and John Morris, as they surveyed and assessed the health of the reefs at Cheeca Rocks and performed routine maintenance on their MAPCO2 moored buoy. Much of the research required SCUBA and specialized camera equipment. The science team also collected a coral core and sponge samples for further experimental analyses in the Experimental Reef Laboratory at the Rosenstiel School and CT-Scanning Facility at NOAA's Atlantic Oceanographic and Meteorological Laboratory (AOML).
Chief Scientist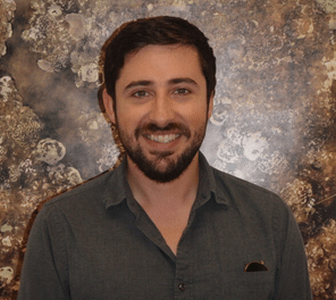 Dr. Ian Enochs is the co-principal investigator of ACCRETE, NCRMP, and AOAT. Dr. Enochs is the principal investigator of three projects: 1) Maug: a rare ocean acidification hotspot in U.S. waters, 2) Incorporating risk from Ocean Acidification into Acropora nurseries, and 3) Establishing numeric nutrient criteria for Southeast Florida reefs. Dr. Enochs graduated cum laude from the University of Miami in 2006 and later earned his Ph.D. at RSMAS in 2010 for his research on the environmental determinants of coral reef cryptic metazoan biodiversity in Pacific Panama. Dr. Enochs is currently an associate scientist with the Cooperative Institute of Marine and Atmospheric Science at the University of Miami's Rosenstiel School.