Your contribution supports ANGARI Foundation's research, education and film programs.
We are dedicated to creating a global community that is interested, knowledgeable and invested in marine and environmental sciences by directly supporting research initiatives that foster a greater trust and dialogue between scientists and the public.
ANGARI FOUNDATION IS A 501(c)(3) NONPROFIT PRIVATE OPERATING FOUNDATION (EIN# 81-1526218). YOUR CONTRIBUTION WILL BE TAX DEDUCTIBLE TO THE EXTENT ALLOWED BY LAW. A COPY OF THE OFFICIAL REGISTRATION AND FINANCIAL INFORMATION MAY BE OBTAINED FROM THE DIVISION OF CONSUMER SERVICES BY CALLING TOLL-FREE (800-435-7352) WITHIN THE STATE. REGISTRATION DOES NOT IMPLY ENDORSEMENT, APPROVAL, OR RECOMMENDATION BY THE STATE.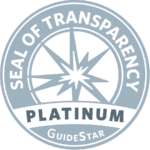 If you would prefer to donate by check, please make it payable to "ANGARI Foundation" and send to: 
ANGARI Foundation
515 N. Flagler Dr., Suite P-300
West Palm Beach, FL 33401 USA
There's other ways to give too!


Sponsor our Programs ~ Support an Expedition ~ Donate Products or Services In-kind ~ Host a Fundraising Event
Please contact Angela Rosenberg at angela@angari.org for more information or to discuss your interests.