We're inspiring the next generation of scientists and conservationists through an innovative hands-on oceanography program. Coastal Ocean Explorers is an applied science research experience, including expeditions on the water, that allows participants to work directly with scientists studying our oceans and their inhabitants.
Program Details
This program immerses youth and educators in hands-on oceanography and features full-day expeditions offshore along Palm Beach County aboard our 65-foot vessel, R/V ANGARI. Program participants receive introductory training on relevant oceanographic and ecological concepts and methods before gaining firsthand experience on the water, working side-by-side with professional scientists and vessel crew to collect valuable data that supports ocean research and conservation.
ANGARI Foundation is not currently accepting applications for this program.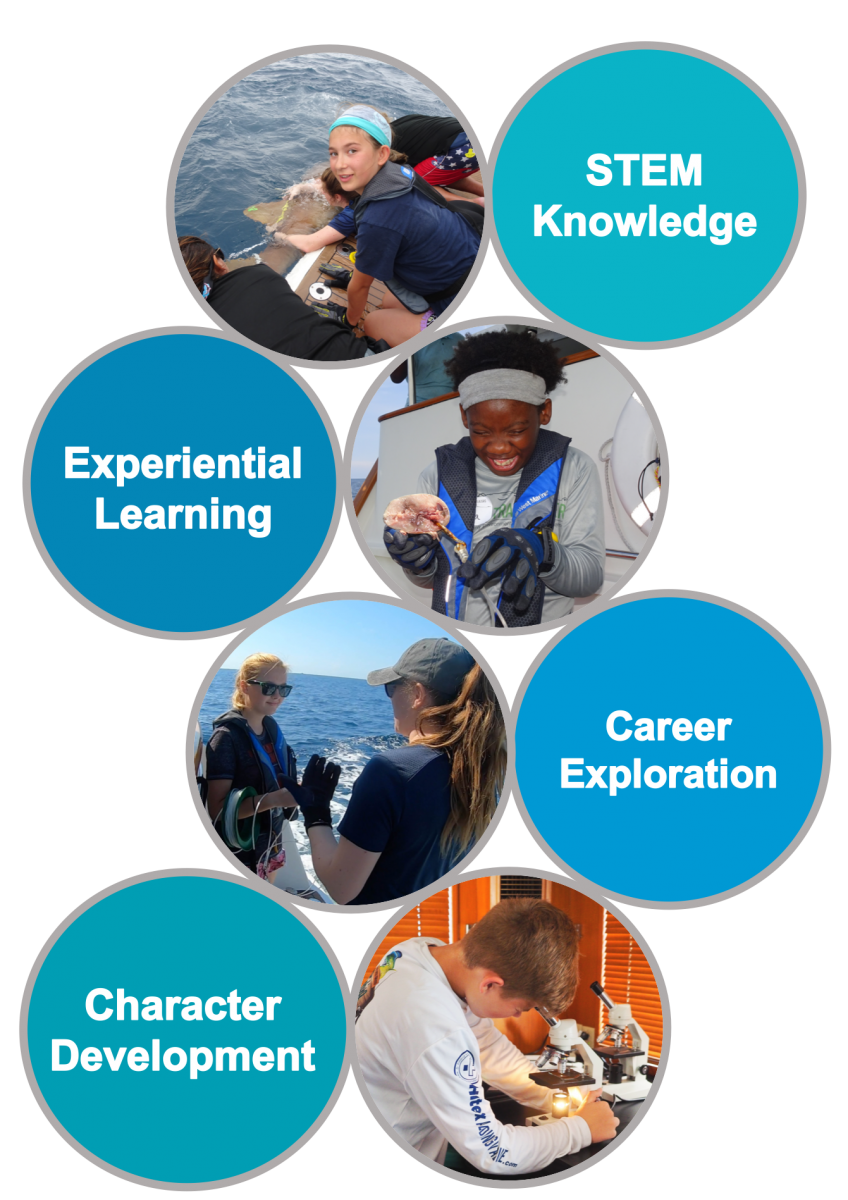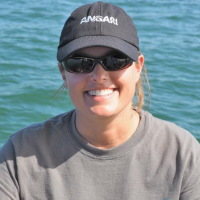 Captain Angela uses her knowledge and experience in oceanography, fieldwork and yachting to ensure expedition success. She hopes to inspire the next generation to share her love for the ocean.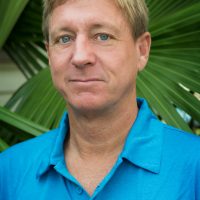 Captain Kevin brings his above and below water skills in yachting and underwater photography, respectively. Onboard, he feels at home in the galley, in the engine room or at the helm.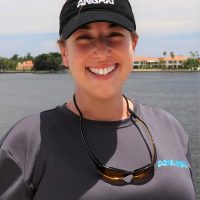 Dr. Waite is a paleoceanographer and ANGARI's Director of Science Education & Advancement. She oversees all ship and shore-based education programs and coordinates efforts between the vessel crew, science party and participants.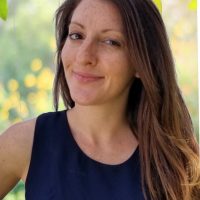 Rachel is a marine biologist and in charge of media, marketing and communication for ANGARI Foundation. She uses her photography and science communication skills to teach others about the ocean and its inhabitants.
FAQs ▾
What academic topics are addressed during this program that might relate to what I'm teaching in school?
Topics addressed during the expeditions are varied and range from the nature of science and the scientific method, to marine biology, biodiversity, food web dynamics, bio-accumulation, human impacts on the environment, and fisheries. The instructional method is informal, flexible, and hands-on. Students will work alongside scientists to apply and advance their own science knowledge and skills in the field.
What are you looking for in program applicants?
The application is designed to allow applicants to tell their youth group's story and explain what an experience of this nature would mean to them. For some, this might be the first time they are on the water; for others, the experience may enhance the subjects they are studying in school. For others still, this may be an opportunity to explore ocean-oriented careers and develop mentors, from scientists and educators, to underwater photographers, vessel captain, and crew.
What if my group has more than 12 students?
For groups larger than 12 students, you may wish to divide your group into two and submit two separate applications (one for each group).
How much does this program cost?
We offer this program free of charge to highly qualified participants, as determined by the application process. Program costs are covered for accepted applicants, however all transport to and from the vessel in downtown West Palm Beach for expedition must be arranged and covered by the participants.
What is included in the day expedition?
We recommend participants have breakfast prior to boarding the vessel. Lunch will be provided for all participants while onboard. Cold water will also be available throughout the day (participants should bring their own refillable water bottles to use). Please note that while expedition costs are covered, all expedition participants will need to arrange their own transportation to/from the marina in downtown West Palm Beach.
What should we bring on our expedition?
Detailed instructions will be sent prior to your expedition, however we request participants bring the following items:
Reusable water bottle (can be refilled onboard)
Hat, sunglasses, sunscreen, etc. to protect from sun
Rubber soled, closed toe shoes
Appropriate clothing including any necessary outerwear (e.g. sweater, windbreaker, raincoat)
Small bag or backpack for all your gear
Any medications you may need (please only take sea sickness medication if you are prescribed or have taken it before)
Copies of signed forms with Emergency Contact Information
What forms will be required to participate in an expedition?
If selected for an expedition, you will be asked to submit a final passenger list with copies of all signed forms 7 days prior to the expedition. Each participant (and a parent or guardian for those under 18) will need to sign off on our Expedition Code of Conduct, as well as Appearance and Liability Releases. Failure to submit completed forms by the stated deadline may result in forfeit of the expedition.
Can I create a waiting list to ensure that we do not leave any open spots if someone has to cancel?
Yes, we encourage you to create a wait list so that another youth (with completed paperwork) is ready to take the place of one who may be unable to make it due to unforeseen circumstances. The final passenger list must be submitted no later than 7 days prior to expedition. Failure to submit your final passenger list by the deadline may result in forfeit of the expedition.
What will happen with our expedition in the event of bad weather?
Expeditions will be canceled in cases of severe weather or sea conditions deemed unsafe for conducting fieldwork. Cancelation decisions will be made a minimum of 36 hours in advance and the group leader (primary contact) will be notified. If possible, the group will be rescheduled for a future available date. In certain cases, an expedition may be delayed or end early due to developing unsafe weather conditions, and these calls will be made day of as necessary for safety. There will be no rescheduling in the event of an expedition that is cut short due to weather.